Chicken Cilantro Chowder with Chipotle Mojo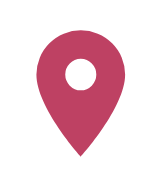 Oasis Bar, Hilton Arlington National Landing
Chicken cilantro chowder with chipotle mojo is a hearty chicken chowder packed with creative, complex, deep flavors of cilantro and chipotle mojo.
According to Executive Chef Lucian Weavil, the flavor makes this a great dish to serve during the winter months. 
"This chowder is a flavor explosion for every taste bud that just gets richer with every spoonful," he said.
Ingredients
3 strips thick-cut bacon (optional)
4 tablespoons unsalted butter
½ cup all-purpose flour
1 large onion, cut into 1/4-inch cubes
1 rib celery, cut into 1/4-inch cubes
1 teaspoon chopped fresh thyme leaves
2 bay leaves
2 medium-size white potatoes, peeled and cut into ¼-inch cubes
4 cups quality chicken stock or broth
1 cup corn kernels (fresh or frozen)
1 pound pulled shredded chicken light and dark meat (or just cubed chicken breast)
Kosher salt to taste
3 cups light cream
1 teaspoon white pepper
1 large bunch cilantro chopped fine
For the mojo:
1 each Chipotle pepper en adobo
¼ cup lime juice fresh
½ cup orange juice fresh
½ cup olive oil extra virgin
1 teaspoon chopped fresh thyme or ½ teaspoon dry
6 garlic cloves
½ piece chipotle en adobo (use the whole piece for spicier)
Directions
Set a 4- to 6-quart pot over medium-low heat. Add the bacon and cook, turning occasionally, until crisp, 10 to 12 minutes. Remove the bacon, leaving the fat in the pot, and crumble into small pieces; set aside.
Add the butter, onion, corn, celery, thyme, and bay leaves to the pot. Cook, stirring often, until onions are tender and translucent, 6 to 8 minutes.
Return the bacon to the pot and stir. Reduce the heat to low and cook, stirring occasionally, while you prepare the potatoes.
In a 2- to 3-quart pot on high heat, boil the diced potatoes in salted water until tender, 5 to 8 minutes. Drain and set aside.
Turning back to the onion/bacon mixture, increase the heat to medium-low.
Add the flour gradually, stirring continuously, until a thick paste forms. Stir and cook 5 minutes.
Increase the heat to medium and slowly add the chicken stock, 1 cup at a time, incorporating it into the mixture before adding more.
Increase the heat to medium-high and add the potatoes and chicken meat with its juices. Keep stirring 5 minutes, until the chicken is heated through or cooked completely if using raw chicken breast.
Add the cream slowly; then stir in the white pepper and cilantro, simmer 5 minutes.
Discard the bay leaves before serving. Serve hot with crunchy slices of sour dough bread and drizzle the mojo over the soup in the bowls.
For the mojo:
Place all ingredients except oil on blender. Turn blender on and drizzle in olive oil slowly.
Add salt and pepper to taste.
Use immediately or store in air-tight container for 2-3 days. 
Shake well before using.
Hilton Chefs Across the U.S. Share Their Favorite Winter Comfort Foods
This recipe is part of our series showcasing what's popular in cities across the United States during the winter months.