Conch Chowder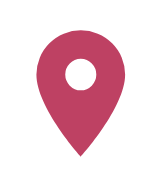 Four Marlins, The Reach Key West, Curio Collection by Hilton
Executive Chef Brendan Davey from Four Marlins at The Reach Key West, Curio Collection by Hilton, conch chowder is a delicious and hearty go-to recipe to stir up during the winter months.
Ingredients
1 pint bacon, chiffonade
1 pint onion, diced
1 cup celery, diced
½ cup green pepper, diced
½ cup red pepper, diced
1 pint fennel, diced
1 cup leek, chiffonade
garlic, minced
1 ea. jalapeño, minced
3 lb potato, peeled & medium diced
2 lb boniato, peeled & medium diced
2 lb chopped clams
2 lb chopped conch meat
½ lb shrimp
½ lb mussels, peeled & deveined
3 quarts heavy cream
2 cups white wine
2 quarts clam juice
½ cup cornstarch mixed with 1 tablespoon water (slurry)
1 sachet made with a cheesecloth or coffee filter
¼ lb. tarragon, ¼ lb. parsley, 5 ea. bay leaf, 1 oz. black peppercorn
Directions
Render the bacon in a wide bottom pot. When the bacon is almost fully cooked add the onion, celery, fennel, leek, peppers, garlic.
Deglaze with the wine when the vegetables are warmed through.
Add the clam juice when the wine is still present.
Add the heavy cream, potatoes, boniato, sachet and simmer.
When flavor starts to develop, begin seasoning with salt, pepper, and tabasco.
Add the clams, conch, mussels, and shrimp.
Cook for 5 minutes until the mussels slightly open.
Add the slurry.
Simmer the chowder until thickened and season to taste.
Serve with crackers or crusty bread and enjoy!
Hilton Chefs Across the U.S. Share Their Favorite Winter Comfort Foods
This recipe is part of our series showcasing what's popular in cities across the United States during the winter months.