Grilled Grapefruit Fish with Pumpkin Pureé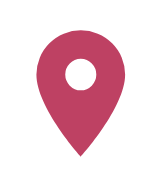 Los Dones, Hilton Mexico City Reforma
Chefs Victor Terán and David Huaman at Los Dones recommend grilled grapefruit fish with pumpkin pureé to add a little winter spice to seafood during the winter.
"Pumpkin is the rage right this season," Terán said. "Pumpkin everything is on grocery store shelves. Why not combine your love of fishing with all things pumpkin? Here we share a masterpiece."
Ingredients
For the Mash:
500 gr winter squash pumpkin
Two garlic slices
½ tbsp thyme branch
1 tbsp butter
240 ml chicken stock
¼ cup whipped cream
Onion
100 ml olive oil
Salt
Pepper
Pumpkin flowers
For the Fish:
250 gr white fish
100 ml olive oil
Salt
Pepper
For the Grapefruit Sauce:
500 ml grapefruit juice
100 gr butter
1/2 tbsp thyme branch
3 tbsp Honeybee
Directions
Chop the pumpkin 5 cm and place in a pot with olive oil, sliced onion and garlic. Cook for 15 minutes until very soft. Drain well, then mash with milk, a knob of butter and a pinch of salt and pepper.
Prep and season the fish with a drizzle of olive oil and pepper and grill it for a few minutes. Cut any larger fillets in half. Combine and reduce grapefruit juice with a thyme branch, honeybee and a knob of butter as well.
Serve mash pumpkin pureé with the grilled fish and the grapefruit sauce on the side. After that you are ready to serve.
Hilton Chefs Across the U.S. Share Their Favorite Winter Comfort Foods
This recipe is part of our series showcasing what's popular in cities across the United States during the winter months.