Hawaiian Sweet Roll Bread Pudding with an Oat Streusel Topping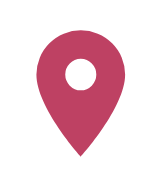 Härth, Hilton McLean Tysons Corner
"This dish feels warm and comforting, just in time for chilly temperatures," said Executive Sous Chef Cassie Sargent. "It's perfect to cozy up to the fire with and share with family or friends, and it's sure to be a crowd pleaser!"
Ingredients
For the Bread Pudding:
24 oz heavy cream
2 tsp vanilla extract
4 oz egg yolk
3 oz sweetened condensed milk
4 oz light brown sugar
1 oz molasses
18 each King's Hawaiian dinner rolls
For the Oat Streusel:
½ cup all-purpose flour
½ cup rolled oats
¼ cup light brown sugar
1 pinch salt
4 tbsp melted butter
Directions
Combine these ingredients for streusel in a bowl and set aside.
In a pot combine heavy cream and vanilla extract on low heat.
Cut King's Hawaiian Rolls into 1-inch cubes and place on a baking sheet. Toast in a 350F oven for 5-8 minutes until golden brown.
Once heavy cream is a at a light simmer, add egg yolks and brown sugar and stir constantly. Turn heat up to medium-to-high and whisk until the mixture can coat the back of a spoon. Take cream mix off the stove and stir in sweetened condensed milk, molasses and a pinch of salt.
In a large mixing bowl, add toasted bread cubes and custard mixture until well combined and bread is soaked through.
Pour into a 9x9 sprayed baking dish. Cover with Oat Streusel and bake at 300F degrees covered for 1 hour or until set. Remove foil and bake for another 10 minutes to brown streusel.
Let cool slightly and enjoy a la mode.
Hilton Chefs Across the U.S. Share Their Favorite Winter Comfort Foods
This recipe is part of our series showcasing what's popular in cities across the United States during the winter months.