Kabocha Squash with Cinnamon Flan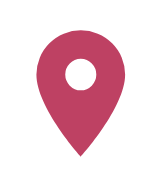 Hudson & Nash, Hilton San Diego Bayfront
Kabocha Squash with Cinnamon Flan uses a sweet Japanese squash prepared into a winter soup. The soup has natural sweetness and a creamy balance with soft-baked cinnamon flan.
"Even though kabocha squash is all-year-round, it is appropriate in the cool weather months," said Executive Chef Brian E. Lee. "The kabocha squash is traditionally harvested during the Fall harvesting season and the squash compliments very well with holiday spices such as cinnamon, clove, and all spice." 
Ingredients
1 lb kabocha squash
¼ white onion, chopped
1 garlic cloves, chopped
½ cup carrot, chopped small
1 tsp thyme, picked
1 tbsp olive oil
1 cup white wine
4 cup chicken stock or vegetable stock
¼ tsp cinnamon ground
¼ tsp cloves, ground
¼ tsp nutmeg, ground
1 tbsp butter, unsalted soft
For the Cinnamon Flan:
1 shallot, sliced thin
½ tbsp butter
¼ tsp thyme, picked
1 tbsp white wine
½ cup heavy cream
½ egg yolks
1 tsp cinnamon, ground
Directions
Mix together soft butter with all the spices and rub the flesh of the squash, season with salt and pepper and slowly bake at 325f for 45 minutes or until the squash is soft. With large spoon, scrape out the squash meat and set aside.
In medium pot using low heat; add oil and slowly cook onions, carrots and the garlic for 15 minutes, being careful not to color the vegetables and stir the squash into the pot and add dry spices as well as ¼ cup of white wine. let the wine cook for 5 minutes and add the chicken stock and cook for and additional 15 minutes. 
Blend the soup very well and pour thru a fine strainer.
For the Cinnamon Flan:
In small pot; sauté shallots with butter, thyme and cinnamon for 5 minutes; add white wine and let mixture cook for 3 minutes. Add heavy cream and slowly cook for 5 minutes and let steep for 15 additional minutes.  Blend the Cream mixture very well and pour thru a fine strainer.
When mixture is slightly warm; whisk cream into the eggs to form flan base.
Using 2-ounce aluminum molds, spray each mold with pan spray and fill ¾ with flan base. Bake in water bath at 300f for 25 minutes.
Un-mold 1 flan in center of bowl and ladle soup around. Enjoy and Bon Appetit!
Hilton Chefs Across the U.S. Share Their Favorite Winter Comfort Foods
This recipe is part of our series showcasing what's popular in cities across the United States during the winter months.