Mexican Corn Dip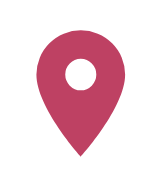 Prospects Urban Kitchen & Bar, Hilton Denver City Center
According to Executive Sous Chef Tamara Becerra, this take on street corn offers a Colorado twist and is great to snack on with tortilla chips and chicharrones that gives a "warm and filling fiesta feeling."
Ingredients
2 cups corn kernels
1 tsp garlic (minced)
1 tbsp shallots (minced)
1 tbsp vegetable oil
½ cup sour cream
½ cup whipped cream
2 tbsp lime juice
½ tsp chili powder
½ oz jalapenos (fresh or pickled), sliced thin
Optional garnish:
1 tsp epazote (chopped)
1 tsp cilantro (chopped)
1 tsp scallions (chopped)
2 tbsp cotija cheese (grated)
To taste tajin or kosher salt
Directions
In a small bowl mix the sour cream, cream cheese and lime juice until fully incorporated. Set aside.
In a large sauté pan over medium heat, add the oil, garlic and shallots; cook until translucent. Add the jalapeno and the corn. Season with salt and chili powder.
Once it is warm, add the cheese/cream mixture and keep cooking until it is creamy and soft.
Remove the pan from the heat and place dip into a serving bowl, garnish with Cotija cheese and fresh herbs (cilantro is ideal).
Enjoy with Chicharrones or Tortilla Chips!
Cook's Note
Corn can be grilled prior to making dip for added flavor
Hilton Chefs Across the U.S. Share Their Favorite Winter Comfort Foods
This recipe is part of our series showcasing what's popular in cities across the United States during the winter months.