Needhams Cioppino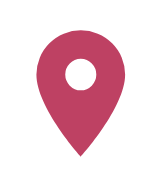 The Grille Restaurant, Hilton Barbados Resort
Needhams cioppino is a delicious mix of pan-seared barracuda, lobster, jumbo shrimp and cherry tomatoes slowly braised in a bacon-infused saffron broth, served with turmeric focaccia croustade and garden basil aioli.
According to Sous Chef Willis Griffith, "this is a great dish to serve during winter because of its warm notes from the spices as well as the diverse selection of seafood, will make anyone think of the Caribbean during the cold winter months."
Ingredients
3oz bacon, chopped
½ ea. red onion, diced
1 ½ ea. red peppers
1/2 cup celery, diced)
1 ea. garlic cloves, minced
1 ½ tbsp. parsley, chopped
1 tsp chili powder
½ tsp ground cumin
1 cup white wine
1 tbsp. tomato paste
½ ea. bay leaf
1 cup mushrooms, diced
½ ea. lemon juice
1 lt. light veal stock or chicken stock
½ tbsp pomace oil
2 tbsp saffron
2 cups tomato concasse
Salt and pepper to taste
Directions
Render the bacon in a large pot until it is crisp, then remove and retain.
Add the oil, and sweat the onions, peppers, mushrooms & celery for 2-3 minutes or until light brown, then add garlic and sweat for an additional 1-2 minutes.
Add the spices & sweat, then the tomato paste for another 1-2 minutes.
Deglaze with white wine then add stock, bacon and bring to boil, then reduce to a simmer for 15-20 mins.
Add tomatoes, parsley, lemon juice and season to taste.
Hilton Chefs Across the U.S. Share Their Favorite Winter Comfort Foods
This recipe is part of our series showcasing what's popular in cities across the United States during the winter months.