North African Spiced Pork Chop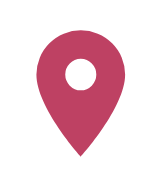 The Burnham Restaurant, Hilton Cleveland Downtown
At The Burnham Restaurant, the North African Spiced Pork Chop is served atop a bed of sweet potato puree, braised swiss chard, finished with pomegranate molasses & pork crackling.
"While it might not be the traditional soup or chili you think of for a winter dish, this pork chop is the definition of comfort food, perfect when you want a dish that will warm you from the cold and delight your palate," said Chef Du Cuisine Jared Bergen.
Ingredients
4-8 oz pork chops
4 oz raz al hanout
3-4 sweet potatoes, washed
2 tbsp butter
2 tbsp honey
1 pinch cayenne pepper
1 tsp salt
1 bunch swiss chard, washed & chopped
2 tbsp olive oil
2 shallots, chopped
3 cloves garlic, minced
2 cups chicken broth
Pomegranate molasses
Small bag pork crackling
Directions
Pre-heat the oven to 400.
For the potatoes: Bake sweet potatoes until soft. Let cool slightly, remove the skin and place innards in a bowl. Add butter, honey and cayenne and stir with a fork until mixed well.
For the swiss chard: Add half the oil, shallots and garlic and stir till aromatic. Add in greens and cook slightly, finish with chicken broth and let simmer.
For the chops: Rub the pork chops with the spice mix and salt and let sit for 5 minutes. In a saute pan, heat the remaining oil and sear each chop until browned on both sides. Place on a sheet pan and put in oven for 6-7 minutes or your preferred doneness.
Serving: Plate the mashed sweet potatoes and add swiss chard. Then place pork chop on top and garnish with pomegranate molasses & pork crackling.
Cook's Note
While your potatoes are baking, cook your greens and sear your pork chops. When the potatoes come out, pop in the pork chops. This will optimize your cook time so that your meal is hot and ready to enjoy!
Hilton Chefs Across the U.S. Share Their Favorite Winter Comfort Foods
This recipe is part of our series showcasing what's popular in cities across the United States during the winter months.