Poblano Mac & Cheese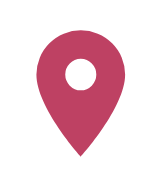 AVEO Table + Bar, Waldorf Astoria Monarch Beach Resort & Club
Poblano mac & cheese is "a gourmet spin on the classic macaroni and cheese, this flavorful dish is warm and inviting, and offers a level of familiarity to most, making it an excellent option to serve during the winter," said Executive Sous Chef Diego Bernal. "It's easy to prepare, can quickly be made into larger quantities, and the combination of cheese and peppery flavors will be sure to excite your taste buds and leave you wanting more. Bring poblano mac & cheese to your next winter party or potluck and it will certainly be a hit amongst your family and friends!"
Ingredients
1 lb elbow pasta noodles
2 cups white wine
2 teaspoons thyme
2 teaspoons tarragon
4 cups heavy cream
1 cup poblano pepper, diced
1 oz garlic, minced
1 oz shallots, minced
1 cup mozzarella cheese, shredded
1 cup parmesan cheese
½ cup gruyère cheese
3 oz boursin cheese
Salt and pepper to taste
Scallions, chopped, and parmesan cheese for garnish
Red pepper flakes (optional)
Directions
Cook the pasta. Fill a medium-sized pot with 4 quarts of water and bring to a boil. Add the pasta and cook for 4-6 minutes, until al dente. Drain and set aside.
Make the cheese sauce. While the water is coming to a boil, place the white wine and herbs in a separate pot and heat on medium for 8-10 minutes. Then, add the heavy cream and bring to a simmer for 2-3 minutes. Add the cheese and stir until combined. Add salt and pepper to taste.
In a large pan, heat a drizzle of olive oil on medium-high until hot.
Combine the poblano pepper, garlic, and shallots in the pan and sauté for 3-4 minutes or until lightly browned.
Add the cooked pasta and melted cheese sauce to the pan and stir until the pasta is coated evenly in the sauce.
Serve the pasta in a bowl and garnish with scallions and Parmesan cheese. Add a pinch of red pepper flakes for additional spice. Enjoy!
Hilton Chefs Across the U.S. Share Their Favorite Winter Comfort Foods
This recipe is part of our series showcasing what's popular in cities across the United States during the winter months.