Puerto Rican Sancocho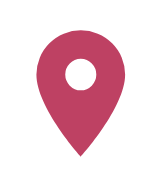 Hilton Atlanta
According to Executive Chef Christian Quiñones, this hearty tuber, beef and vegetable stew "is a full meal that will warm your heart and soul, packing a lot of flavor—good for a cold or hot weather setting. Just ensure to enjoy with a beer if you are cooking in hot weather." 
Ingredients
2 pounds boneless shortribs, cut into ½-inch cubes
¼ cup olive oil
2 teaspoons adobo
3 tablespoons sofrito
1 large onion, cut into small dice
2 garlic cloves, pounded to a paste
1 small carrot, peeled and cut into small dice
2 stalks celery, cut into small dice
2 teaspoons kosher salt
1 ½ cups Spanish tomato sauce
2 quarts chicken stock
8 ounces yautía, peeled and cut into ½-inch cubes
8 ounces potato, peeled and cut into ½-inch cubes
1 green plantain, peeled and cut into ½-inch cubes
2 tablespoons chopped cilantro
1 ear of corn, cut into 8 parts
Directions
Season the meat with the adobo, and set aside. In a large heavy bottom pot over medium-high heat, warm the olive oil until it starts to smoke. Add the meat and sear for about 3 minutes on each side.
Add the sofrito, onion, garlic, carrot and celery. Season with 2 teaspoons of salt and cook, stirring, for 3 minutes until the onion loses its raw taste. Add the tomato sauce, and cook for another 4 minutes, stirring occasionally so that no scorching occurs. At this point the mixture should look like a thick meat stew.
Add the chicken stock, and bring to a full boil. Add the yautía, potato, plantain and corn, and return to a full boil. Cover, lower the heat, and simmer for 35 to 40 minutes until the vegetables are fork-tender and the meat is very soft.
Removed the sancocho from the heat, and stir in the chopped cilantro. Serve hot on its own or with a side of white rice or tostones (fried plantains).
Hilton Chefs Across the U.S. Share Their Favorite Winter Comfort Foods
This recipe is part of our series showcasing what's popular in cities across the United States during the winter months.