Ultimate Pulled-Pork Poutine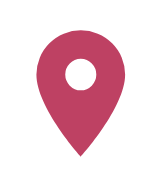 Tap Twelve, Embassy Suites by Hilton Crystal City National Airport
According to Executive Chef Arnaldo Pujols, the hotel's ultimate pulled-pork poutine is "a festive Latin twist on a classic Poutine that features robust flavors perfect to share on a cold winter day."
Ingredients
8 oz pulled pork
10 oz pita chips
4 oz BBQ gravy
2 oz cotija cheese
4 oz slaw
6 slices jalapenos
1./2 cup minced cilantro
Directions
Prepare pulled pork with a light BBQ sauce, simmering low for one hour until sauce has reduced.
Fry the potatoes and season.
When the potatoes are done, invert onto a platter and spoon pulled pork mixture on top, adding the BBQ gravy.
Add layer of slaw, then cheese, and top with sliced Jalapenos and minced cilantro.
Hilton Chefs Across the U.S. Share Their Favorite Winter Comfort Foods
This recipe is part of our series showcasing what's popular in cities across the United States during the winter months.