Resort allows the beauty of nature to shine this holiday season
Guests visiting Conrad Punta de Mita luxury resort in Riviera Nayarit, Mexico, are always immersed in the rich natural surroundings of both the jungle and the crystal blue waters of the Mexican Pacific during their stay. Now, guests staying for the holidays can also enjoy stunning sustainable, repurposed Christmas trees that put the beauty of nature on display for the season. 
One is a Christmas tree made of driftwood that sits on the resort's beach. Second, and new for this year, the lobby tree consists of palm fronds from around the resort that have been stacked to form a tree.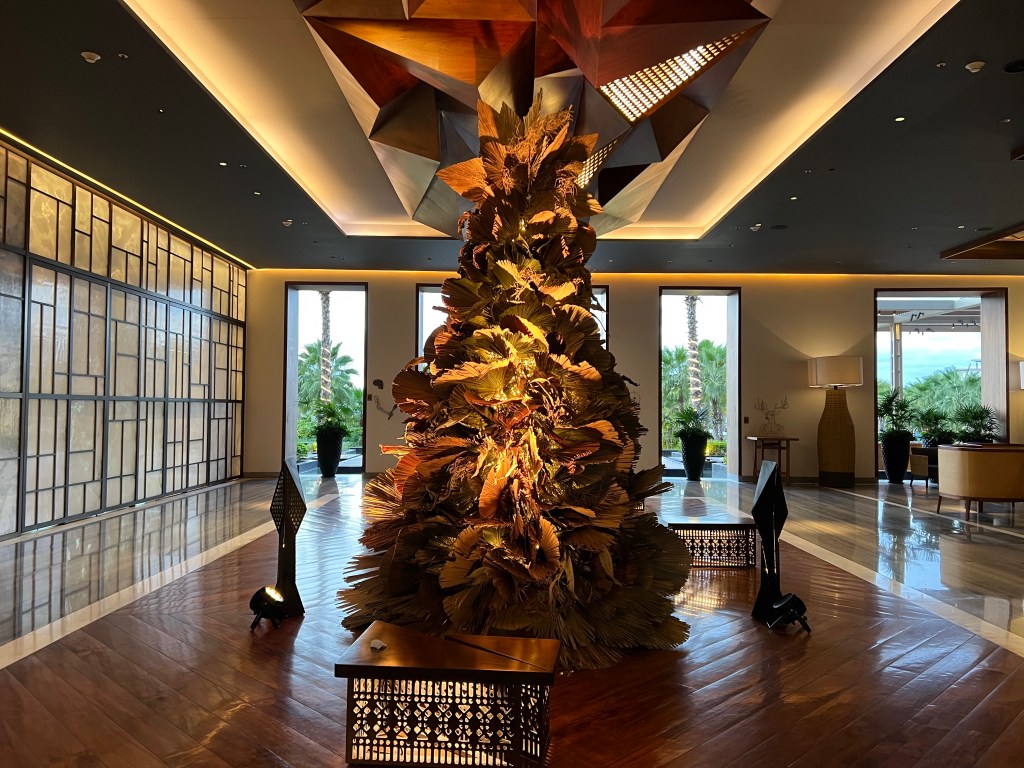 According to General Manager Marco Tabet, the holiday trees fit seamlessly with the resort's design, which is inspired by the beaches and surroundings of Riviera Nayarit.
"Last year we started with the driftwood tree and added the palm tree this year," Tabet said. "We reached out to local designer Alberto Moreno to help us develop an original and creative Christmas tree that would work well with our lobby design using local materials."
Jaime Aviña, an engineering team member at the resort, led the construction of the driftwood tree along with the resort's maintenance team members. According to Tabet, the team used natural materials collected from around the resort to create the tree for the resort's beach.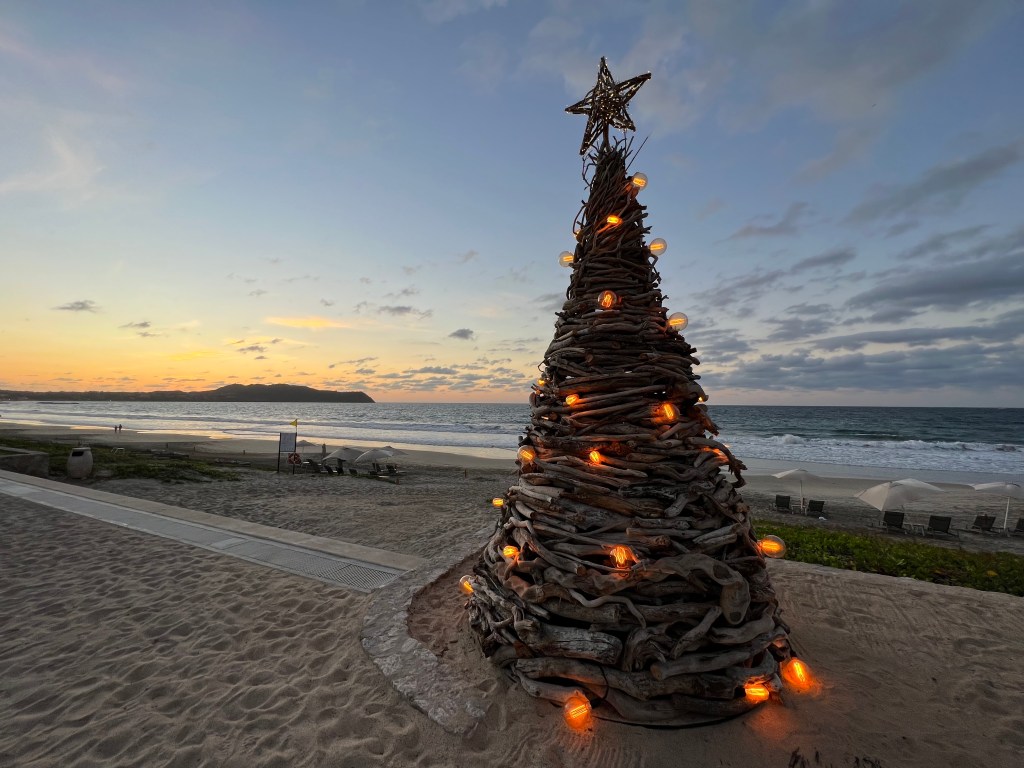 "The maintenance team especially embraced the idea," he said. "They loved scouting the beach to find the ideal pieces of driftwood and finding a way to build the tree."