More than 1 million bees provide honey, garden pollination to properties around the world
Knowing that traveling responsibly is top of mind for travelers according to Hilton's latest Global Trends Report, "The 2022 Traveler: Emerging Trends and the Redefined Traveler, a Report from Hilton," Hilton hotels around the world are prioritizing sustainability at the forefront of their operations as part of Hilton's Environmental, Social and Governance (ESG) strategy, Travel with Purpose, to drive responsible travel and tourism globally.
As we celebrate Earth Day on April 22, these hotels around the world are catering to a new type of guest – the bees. A critical part of our ecosystem as natural pollinators for our gardens, parks, and communities, beekeeping helps protect their declining population. From urban beekeeping in the Big Apple to honey-infused farm-to-fork dining in Australia's Sunshine State, here are some of Hilton's most buzz-worthy properties:
New York Hilton Midtown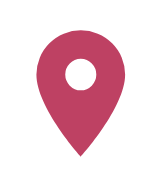 New York City, New York, USA
In the Big Apple, New York Hilton Midtown's 16,000 square foot rooftop located on the hotel's fifth floor hosts the property's beehives which house 450,000 bees tended by a beekeeper. Seasonally, the honey is woven into several recipes and cocktails. Guests can learn more about the hotel's busy bees in the Netflix series, "Down to Earth with Zac Efron." The series chronicles Zac and his friend Darrin traveling the world in pursuit of unique experiences tied to food, wellness, and sustainability – with Hilton as the Official Hotel Sponsor.
Hilton San Diego Bayfront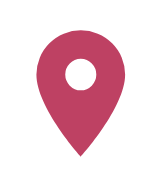 San Diego, California, USA
In partnership with Alveole, a company that specializes in urban beekeeping, Hilton San Diego Bayfront provides a haven to 100,000 new guests, and they're all the buzz! As part of the hotel's ongoing commitment to sustainability, two beehives now call the hotel's fifth floor landing a home, providing much-needed pollination to local gardens and plant life. The beehives will also provide fresh honey to Hudson & Nash, the hotel's new waterfront restaurant opening in mid-May. Here guests can enjoy honey-infused dishes including a refreshing blue mystic smoothie, Jidori chicken, and parker house roles with the menu utilizing unique seasonal flavors of the honey.  At the recently-opened Cannery Marketplace, guests can also purchase beeswax candles and soap serving as a memento of their stay with the Bayfront Bees.
Hilton Brisbane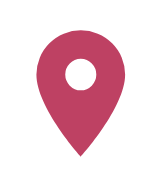 Brisbane, Queensland, Australia
Since 2016, Hilton Brisbane has had five beehives on the level nine rooftop which are home to approximately 250,000 European honeybees, pollinating Queensland's capital city while collecting pollen and nectar for their hives. The hives are managed and the honey is harvested and extracted by the hotel team and used across their farm-to-fork food and beverage offering in addition to being bottled and gifted to guests and clients. Annually, the bees produce 500 kilograms of honey per year.
Hilton London Bankside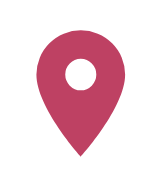 London, England, UK
---
Hilton Sofia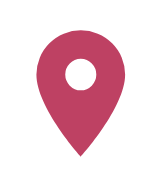 Sofia, Bulgaria, Europe
Nestled in a beautiful recreational and biodiverse park area, Hilton Sofia has celebrated nine years as a proud host of a successful apiary on the roof of its landmark building. Perfectly situated in rich flora, this buzzing paradise brings vitality and plays an essential role in the complex urban ecosystem. Hilton Sofia's bees fly up to a three-mile radius around the hotel, collecting pollen and producing pure selection honey. Chestnut, Acacia, and Linden Honey are among the premier variety prized for their unique taste and aroma. While the hotel is delighted to offer guests its very own home-harvested honey, it is also a meaningful way to raise awareness about the importance of safeguarding our pollinators and their habitats. With its long-lasting initiative, Hilton Sofia has proved that sustainability and the bees' welfare are achievable in the urban environment.
Waldorf Astoria Park City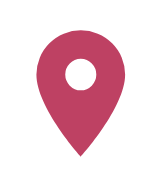 Park City, Utah, USA
---
Hilton Geneva Hotel & Conference Centre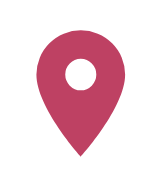 Geneva, Switzerland, Europe
Located about a mile away from scenic Lake Geneva and 30 minutes from some of the world's most iconic ski slopes, Hilton Geneva Hotel & Conference Center connects guests to nature with three beehives featuring local honeybees. The beehives are tended to by team members who have been specially trained in beekeeping. During the last harvest, the bees produced more than 60 kilograms of honey which produced more than 300 honey pots. The culinary team incorporates the honey into various aspects of the hotel's food and beverage operations.
Hilton Vienna Park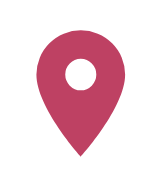 Vienna, Austria, Europe
Situated close to the city's vibrant cultural center, Hilton Vienna Park hosts beehives with 120,000 bees on its rooftop, which are managed by a popular and passionate local beekeeper, Thomas Zelenka, who looks after 130 beehives across the city at various iconic landmarks. The hotel's rooftop is a good collecting area for the bees due to the varied pollinators found at nearby parks, gardens, and flower borders. Hilton Vienna Park's honey yields about 100 kilograms annually and is available at the hotel's Park Pit Stop for purchase. Zelenka's motto is, "If the bees are doing well, the people are also doing well," something his grandfather instilled in him at a young age.
Hilton Salt Lake City Center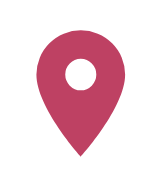 Salt Lake City, Utah, USA
Located in one of the United States' most popular winter playgrounds, Hilton Salt Lake City Center continues to foster its commitment to sustainability through four rooftop beehives which house 40,000 bees as part of its ongoing "Honey with Purpose" program. Launched in 2019 with the collaborative efforts of local community partners such as certified beekeepers of the Bees Brothers and a local urban gardener of Grow Brighter Gardens, the bees produce around 12 gallons of raw honey per year and pollinate the herbs for the hotel's onsite herb gardens. Both the honey and herbs are key ingredients incorporated into the property's dining outlets which complement locally-sourced ingredients. Guests can indulge in select spring-inspired dishes featuring the local honey, including Hilton Salt Lake City Center's Beet and Burrata Salad with honey orange blossom vinaigrette from executive chef Anthony Coppernoll: 
Ingredients
¾ cup olive oil
8 tbsp honey
3 tsp orange blossom water
6 tsp sherry wine vinegar
6 tbsp lemon juice
4 ounces goat cheese
1 lemon
One 12-ounce container frisee
One 6-ounce container of baby kale
4-6 2-ounce portions of burrata cheese
¼ cup crumbled toasted pistachios
Thinly-sliced watermelon radishes
2 bunches of beets (roasted and quartered) 
Salt
Black pepper
Directions
To make the dressing, begin whisking together the olive oil, orange blossom water, and sherry wine vinegar.
Add 6 tbsp of honey to the dressing. Save the rest for the Honey Lemon Whipped Goat Cheese.
Add 6 tbsp of lemon juice to the dressing. Be sure to save the fresh lemon juice for the Honey Lemon Whipped Goat Cheese.
Add ¾ tsp salt and black pepper to taste, and whisk dressing until emulsified. Use immediately or refrigerate for up to a week.
To make the Honey Lemon Whipped Goat Cheese, whip together the goat cheese and the remainder of the honey (2 tbsp).
Use the lemon to add 2 tsp fresh lemon juice to the Honey Lemon Whipped Goat Cheese.
Zest the lemon. Add salt and pepper to taste. Whip all of the ingredients together until the Honey Lemon Whipped Goat Cheese is light and spreadable.
Onto the salad: Add the frisee, baby kale, roasted beets, and sliced radishes to the dressing. Toss gently to coat.
Spread a dollop of goat cheese on platter and place salad on top.
Top with burrata and sprinkle salad with pistachios.