What's new, what's evolving and what are experts' wildest dreams
Welcome to 2019 in hospitality.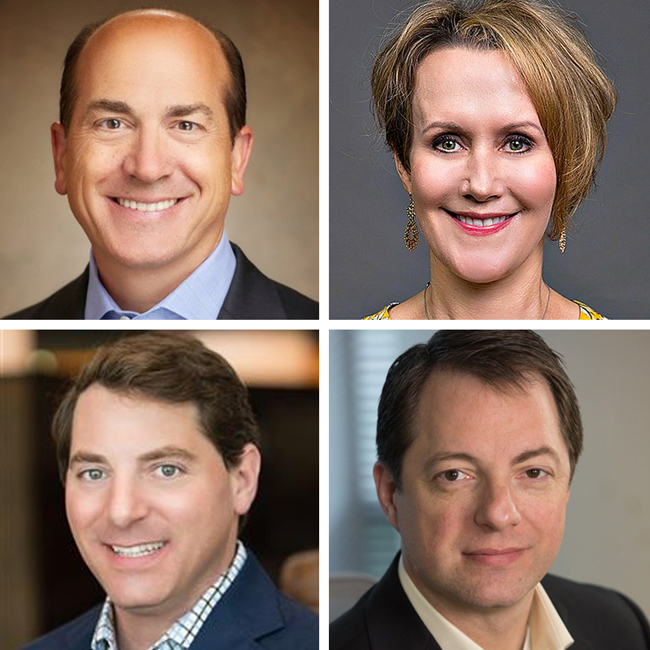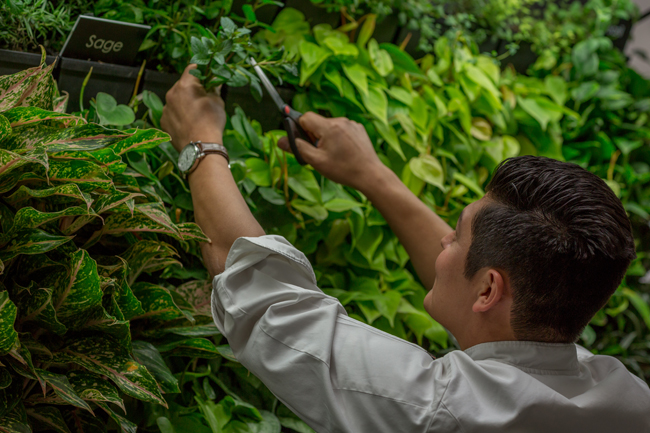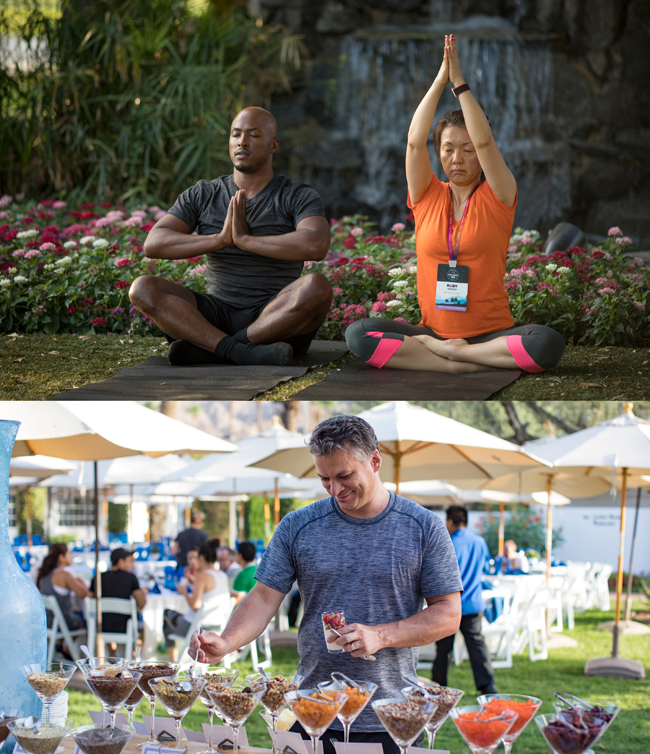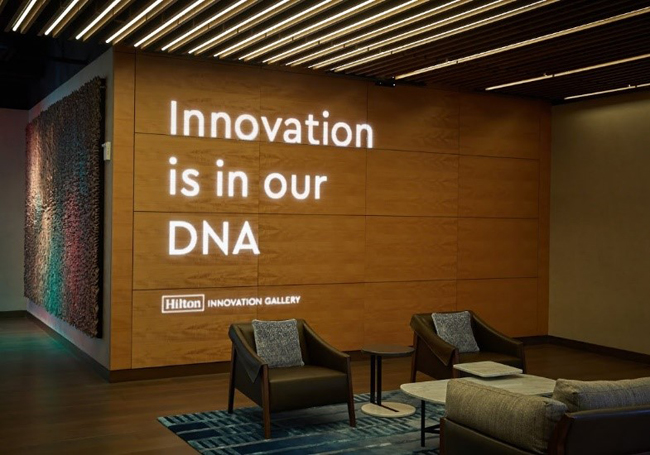 Here, four Hilton officials who are experts in their respective fields of hospitality give a nod to what pleased them most last year and look ahead for 2019. And since travel and fantasy make a good pairing, these trend spotters even dream a bit about what they'd most like to see if the sky were the limit.
Sit down at the (virtual) roundtable with our fitness guru Melissa Walker, who is Senior Director of Global Wellness at Hilton; culinary expert Jonathan Wilson, the Vice President, Customer Experience & Innovation, Food & Beverage, Wellness for Hilton; tech guru Josh Weiss, a Vice President of Brand and Guest Technology at Hilton; and meetings and events specialist Frank Passanante, the Senior Vice President for Hilton Worldwide Sales – Americas.
Q: In your area of focus, what surprised or pleased you most about hospitality trends in 2018?
Melissa Walker, wellness: I was most pleased to see that there's a recognition that well-being should be inclusive and that there should be authentic ways to share it in all settings.  At Hilton, I think this was most apparent when our Five Feet to Fitness in-room wellness concept was installed at select hotels under various Hilton brands, such as Hilton Hotels and Resorts, Hilton Garden Inn, Homewood Suites, Embassy Suites and DoubleTree properties.
Jonathan Wilson, food and beverage: What pleased me most was the genuine and credible effort that chefs, restaurants, and hotels made in terms of responsibility –not only typical sustainability but also being much more conscious about supporting all things local, addressing waste and being creative about providing the kind of experiences guests care about. 
Josh Weiss, innovation and tech: I was pleased to see the continued evolution of us listening to the underlying needs of our guests and hotel owners, and then interpreting and applying that appropriately to hospitality to provide even better service. At Hilton, we're working hard to understand the underlying experience our guests want, and developing the in-room experience in ways that bring it to life in a scalable, secure, relevant way, such as through our evolving Connected Room technology.
Frank Passanante, meetings and events: 2018 highlighted a growing desire to incorporate sustainability and social impact initiatives into meetings and events around the world. From our pledge to double our social impact projects and cut our environmental impact in half by 2030, to our elimination of all plastic straws from our hotels by summer 2019, attendees have requested and hotels have delivered. Meetings and events are no longer just a place to exchange business cards and do business deals; attendees are looking to develop a greater connection with other attendees and the communities that they affect.
Q: What can we expect in 2019 for your respective areas of focus in the hospitality industry?
Melissa Walker, wellness: In 2019, I expect that integrating end-to-end wellness for our guests will create a total 360-degree wellness travel experience that ensures they simply feel better on the road. This means that in addition to spas and fitness center space, we'll see more aspects of the travel experience focus increasingly on wellness, including meetings and events, food and beverage, sleep, family fitness, outdoor and digital fitness, mindfulness and relaxation, and even healthy design principles.
Jonathan Wilson, food and beverage: As the popularity of pop-up concepts grows and gains presence more broadly, we may see very specialized, localized pop-up offerings that "spice up" room service. We'll also likely see a greater selection of incredibly stylized and authentic alcohol-free crafted beverages served in vibrant bar and lounge settings. In addition, as part of the hotel lobby experience, I expect to see Culinary Counters curated with special guest chefs creating live, sharable plated offerings in ways that show off and test new ideas, concepts and partners all at once.
Josh Weiss, innovation and tech: At Hilton, we'll continue to see the thoughtful integration of outstanding technology and the best human service from our Team Members. This will include new types of tools and insights that help Team Members and hotel leaders take great care of guests, anticipate their needs, and drive guest loyalty.
Frank Passanante, meetings and events: Long gone are the days where meetings and events attendees are satisfied with a one-size-fits-all meeting experience. Attendees crave unique, rewarding and impactful experiences.  To this end, we foresee health & wellness, sustainability and space & design as the key trends that will shape the business in 2019.
Q: Imagine the sky is the limit – what would your dream travel development be for 2019?
Melissa Walker, wellness: To create an innovative, tech-driven wellness ecosystem on the Hilton Honors app that provides wellness opportunities and information to our guests on a property-by-property basis. Upon check-in, this wellness portal would highlight all the well-being options available to guests, such as property-specific spa appointment availability, walking/running routes, and in-room recreation.
Jonathan Wilson, food and beverage: My dream would be to build such meaningful relationships with guests and visitors from our communities that our restaurant chefs would know their preferences and could create the perfect, individualized meal for each person – without the guest having to look at or be limited by a menu.
Josh Weiss, innovation and tech: I'd love a hotel room that totally transforms based on what the guest wants to do at a particular time. Lighting, window coverings, sound and white noise, video displays and even scent and water temperature and intensity could change over the course of a day and night to help guests adjust their circadian rhythms, especially after they've crossed time zones.
Q: What are you most excited for in 2019?
Frank Passanante, meetings and events: As 2018 has ended, and we are now in 2019 — Hilton's 100th year — I am proud to see how far we have come and excited to see how far we  go in the Meetings & Events space in the next 100 years, continuing to grow the more than 1 million meetings each year at Hilton.