Summertime is a season full of rejuvenation. It's a time to reward yourself for your hard work with getaways that allow you to relax and recharge. Whether you're longing to lounge on an idyllic beach or feel the pulse of a vibrant cityscape, you'll find world-class Hilton spa experiences waiting to help you in your quest for Zen. 
When planning your summer escape, consider adding one of these spa destinations to your itinerary, each of which has recently earned a coveted spot atop the Forbes Star Rating Awards.
La Prairie Spa at Waldorf Astoria Beverly Hills
The five-star rated La Prairie may be situated in California, but step inside and you'll be transported to Europe thanks to the spa's Alpine ambiance. Treat yourself to the two-hour Swiss Luxury experience, which boosts your skin's hydration with Swiss Mud, a rich cleansing mud that contains essential oils and botanical extracts that leave skin smooth and bright. A detoxifying oil massage featuring juniper and rosemary completes the treatment, helping to further immerse you in a feeling of serenity.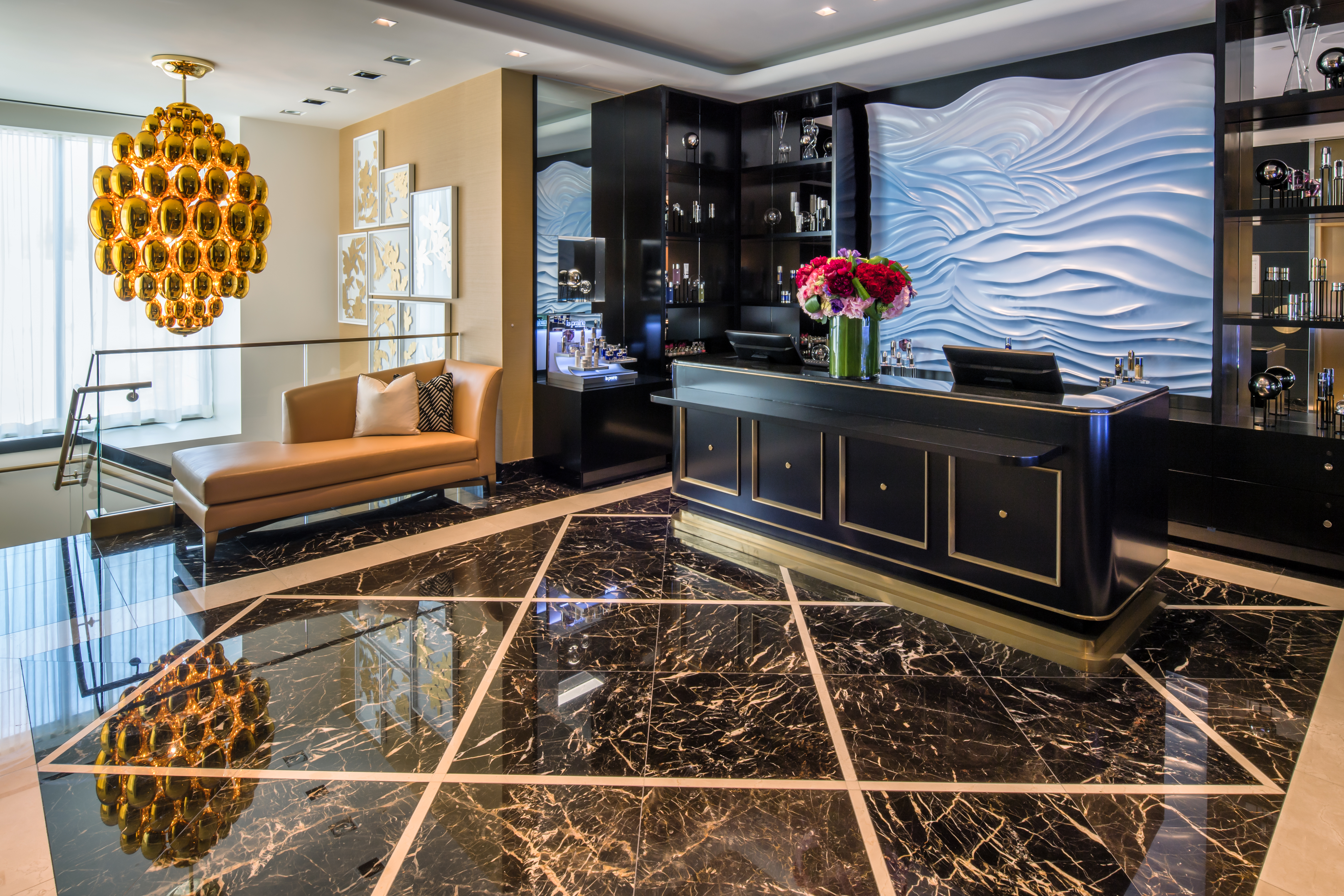 Mōhalu by Spa Grande at Grand Wailea
Connect with the healing mana (energy) of Hawai'i at Mōhalu by Spa Grande, an intimate, private wellness escape at Grand Wailea. Here you can indulge in ultimate relaxation during the fully immersive, half-day Hawaiian Healing experience, which seamlessly blends the signature massage therapies of Hawai'i – rhythmic lomilomi and pohaku (warm stone) massage. Treatments extend from head to toe as your face is tightened and brightened, your skin is nourished and toned, and your feet are scrubbed and hydrated.
Situated on Ft. Lauderdale Beach, it's no surprise that the Conrad Spa takes its inspiration from the sea itself. Treatments here are designed to leave you feeling uplifted and renewed. Utilizing the latest in innovative marine biotechnology, the spa's Orange Blossom Brightening Facial is touted as a "miracle" that helps ease the appearance of uneven tone, dark spots, and hyper-pigmentation. Topped off by a soothing mask of eco-cert seaweed and natural orange water, this experience also calms and hydrates the skin.
Whether you're on vacation in The Windy City or a Chicago local, the city's Waldorf Astoria Spa is the perfect indulgent getaway. For those with a wedding or special occasion on the horizon, the spa's Diamond Glow Body Treatment offers a non-invasive way to leave your skin silky smooth, hydrated, and bright. Novel skin resurfacing technology provides simultaneous exfoliation with deep delivery of customized solutions directly to your skin. You'll rest assured knowing that every treatment is a completely customized experience in which your personal skin qualities and aesthetic expectations are the sole objectives of the session.
Waldorf Astoria Spa at Waldorf Astoria Los Cabos Pedregal
Drawing on the ancient and innate intelligence of traditional Mexican Folk Healing, known as "curanderismo," the five-star rated Waldorf Astoria Spa in Los Cabos focuses on honoring nature and the body using rituals, herbs, and energetic healing. During the signature Moon Phase Treatment, The Awakening Moon, The Nourishing Moon, The Calming Moon, and The Resorting Moon heal and energize the body with natural ingredients and techniques influenced by each phase.
Waldorf Astoria Spa at Waldorf Astoria Las Vegas
Las Vegas is renowned for its red-hot entertainment and sizzling climate. On a hot summer day, a trip to the Waldorf Astoria Spa is the ideal soothing destination. Try the Cabana Cool Stone Massage, which utilizes perfectly chilled stones to cool down your body temperature. A sequence of hand and arm movements are used to gently encourage sore muscles to relax and surrender as circulation increases bringing a sense of well-being and harmony. A tropical cooling mist is sprayed from head to toe as a finishing touch, leaving you refreshed and revitalized.