Last year, Hilton marked Pride month with the first-ever Pride Squad: Hilton team members who appeared at select Pride celebrations in the U.S. and U.K., and shared key moments from their celebration on Hilton's official social media channels. 
This year, the Pride Squad is back and ready to support their community's celebrations in select cities. Here's a sneak peek at some of the team members who will represent Hilton this year.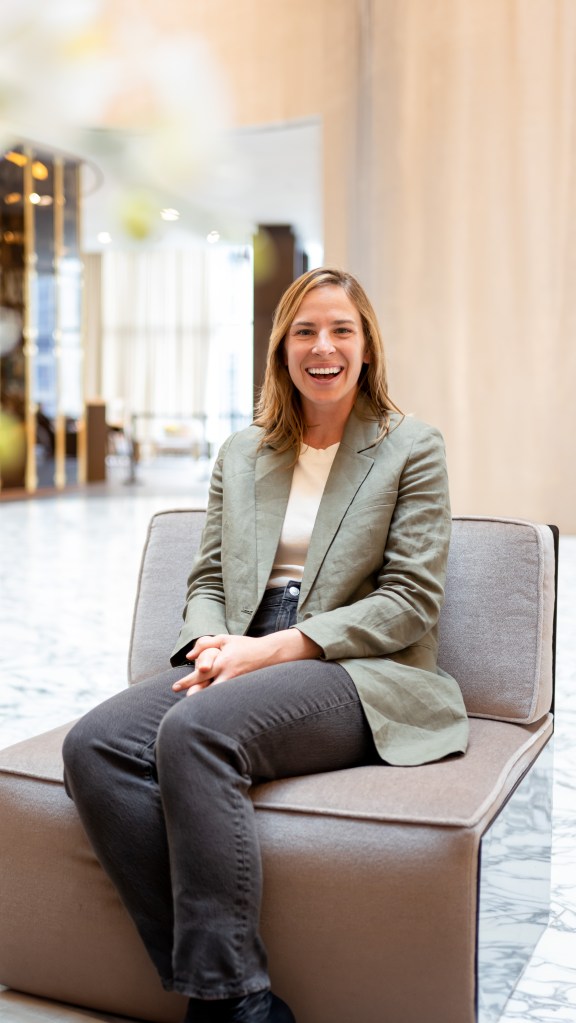 When Katherine Stone began interning at Hilton eight years ago, one of her first experiences was participating in the Capital Pride Parade and seeing firsthand the investment that Hilton was making in the LGBTQ+ community. Now a senior manager in customer insights, Stone says she's happily seen diversity and inclusion become an active priority for Hilton, which, in her opinion, offers a more inclusive Stay experience for all guests.
Stone will represent Hilton at her hometown festivities this month. 
Team member Chris Hill, director of sales and marketing, Martinique New York on Broadway, Curio Collection by Hilton, has worked at Hilton for 20 years and says that the company's culture encouraged him to be himself in all aspects, providing him with respect, inclusivity, and the ability to feel comfortable talking about his partner in the workplace—a welcome change, he says, to the small town he grew up in. In fact, Hill even proposed to his now-husband Stephen atop the Hilton Pride float in 2015. 
Hill will represent the company at the NYC Pride March on June 25 this year.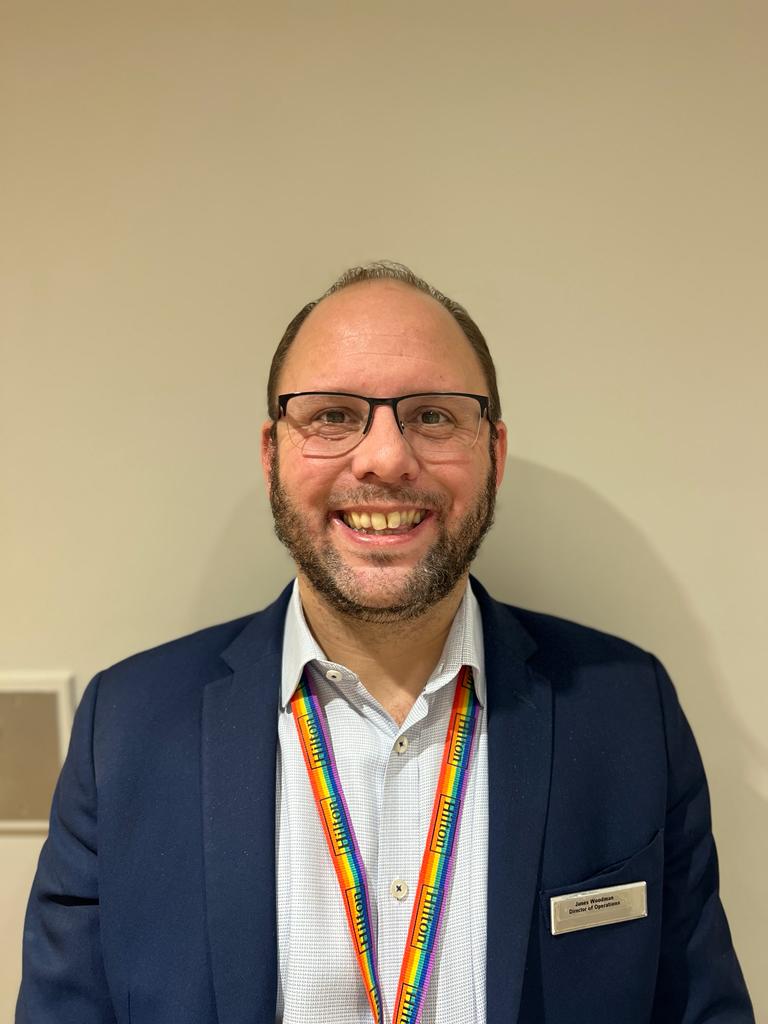 James Woodman, director of operations, Hilton London Kensington, is an active participant in Hilton's Pride Team Member Resource Group, which works to promote inclusivity and diversity at Hilton properties. Last year during the Pride festivities in the U.K., Woodman and his fellow team members set a goal to be public allies and openly celebrate Pride during the month of June. They hung a rainbow flag from the hotel and offered rainbow lanyards for other team members to wear. Woodman also was inspired to purchase Hilton-branded Pride bags, which he filled with travel essentials, including water, snacks, maps of London, and sunscreen. He then donated all the proceeds from the Pride bags to local LGBTQ+ ally charities. 
Woodman is excited to support Pride festivities in the U.K. this year, which begin July 1. 
Interested in having a memorable stay with Hilton while celebrating Pride Month? See how Hilton hotels around the world are providing Hilton's signature hospitality with Pride-themed welcome packages, specialty cocktails, inclusive social events and special giveaways.