International Friendship Day falls on July 30 and is the perfect time to celebrate the glue that holds friendships together: the power of shared experiences and unbreakable bonds formed while traversing the globe. From surviving hilarious travel mishaps to creating memories that fuel running jokes for years to come, your travel BFF is more than just a companion, they are making up your collection of adventure-seeking souls.
What better way to celebrate the unbreakable bonds of camaraderie than taking a trip with your best friends? Of course, a great hotel can be just as important as the destination. When the trip finally makes it out of the group chat, Hilton knows it matters where you stay – whether you're taking a weekend jaunt into the great outdoors, filling your days with all the energy a big city can offer or even traveling with your best four-legged friend. Plus, Hilton Honors makes traveling with friends easy, with the opportunity for members to pool their Points to book rooms, or share their Digital Key through the Hilton Honors app, to eliminate that "Who has the key?" moment.
So, dust off your suitcases, pack your inside jokes and get ready to make memories that "you just had to be there for" at some of Hilton's best hotels, perfect for every type of friend group.
The Something for Everyone Stay: The Caribbean
Sometimes, the best friendships are with those who are your complete opposite, the yin to your yang. But this can make travel planning challenging, especially if one friend wants to idle poolside with a fruity concoction in hand while another has a to-do list a mile long. The Caribbean is a great escape for all types of travelers. For those seeking relaxation and sun-soaked beaches, the region boasts some of the world's most idyllic shores. Adventurous spirits can explore lush rainforests, hike majestic mountains or dive into vibrant coral reefs teeming with marine life. Food enthusiasts can indulge in a fusion of flavors, sampling Caribbean delicacies influenced by African, European and indigenous traditions, and history buffs can delve into the intriguing regional past, visiting charming historic towns and fortresses.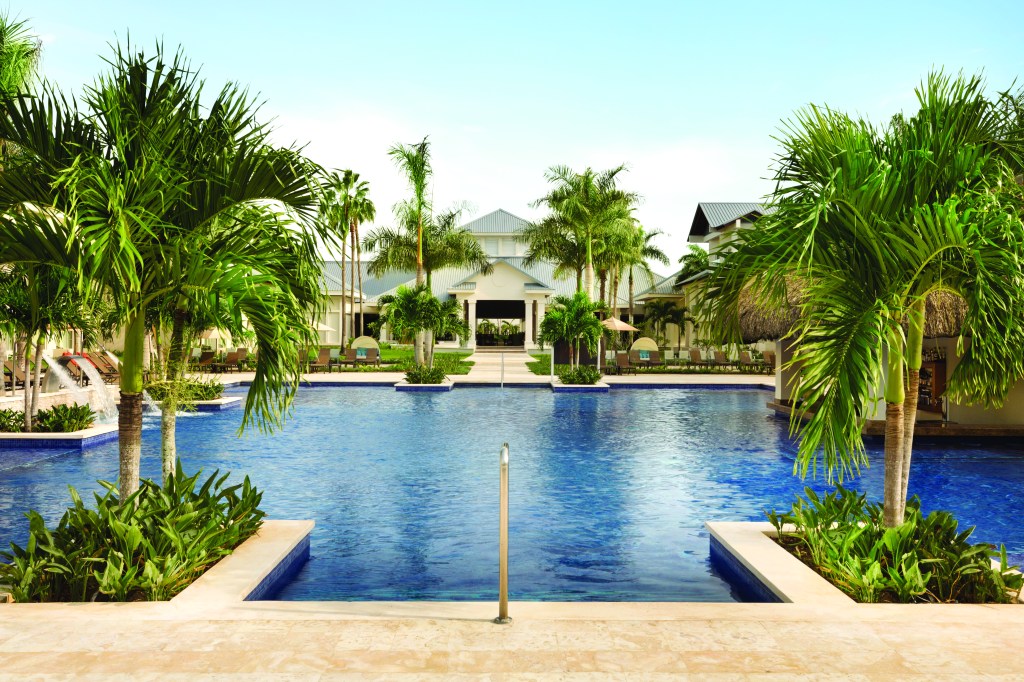 Hilton La Romana, An All-Inclusive Adult-Only Resort in the Dominican Republic is one destination resort that provides everything you need to enjoy your stay with friends, even if you're a night owl and your bestie is an early bird. Oversized guest rooms with seating areas ensure roommates have plenty of space for late-night chats, and five resort restaurants and bars cater to all types of tastebuds. Friends can join fitness classes, take dance lessons, learn a new skill, revel in local entertainment, hit the links, try their luck in the casino and take to the water in a variety of watersports and pool activities – or simply do nothing more than relax by the pool or beneath the guided hands of a masseuse. In fact, elite Hilton Honors members can take advantage of the special spa discount offered at Hilton's all-inclusive hotels and save 15 percent on a treatment at the resort's relaxing Seaside Spa.
The Friendship and Cultural Exchange Stay: Montreal
Traveling with a bestie isn't just about checking off destinations on a bucket list. It's about immersing yourselves in new cultures, embracing diversity and sharing unique experiences that enrich your understanding of the world. The vibrant metropolis of Montreal in the French-speaking province of Quebec is one of North America's most captivating cities and your passport to a rich cultural tapestry. With its thriving food scene and awe-inspiring architecture, Montreal offers a blend of old-world charm and modern dynamism. Explore the historic cobblestone streets of Old Montreal, where centuries-old buildings coexist with trendy boutiques and art galleries and embrace the festival spirit that permeates the city year-round, whether it's the pulsating rhythms of the Montreal International Jazz Festival or the mesmerizing fireworks of L'International des Feux Loto-Quebec. Montreal promises an unforgettable adventure for friends seeking a city that embodies joie de vivre.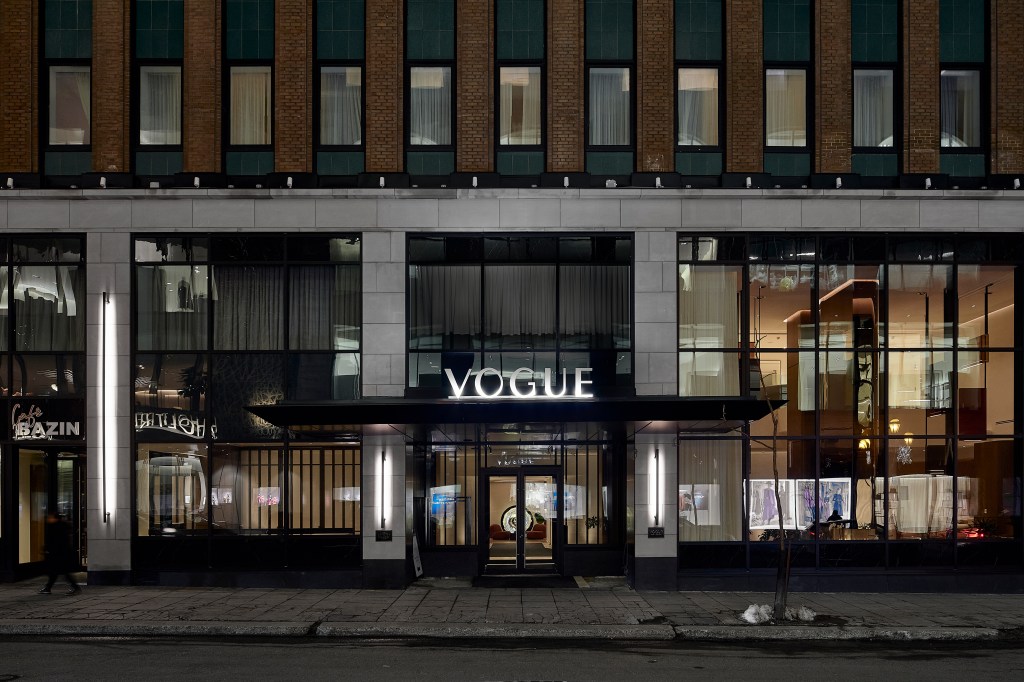 Nestled amongst the popular boutiques and world-renowned museums and galleries in the heart of Montreal's Golden Square Mile, the city's fashionable culture hub, is Vogue Hôtel Montréal Downtown, Curio Collection by Hilton. Bringing together the sophistication of legendary upscale hotels around the world with a chic intimacy, this "en vogue" hotel is the ideal launchpad for friends who want to immerse themselves in distinct experiences and celebrate local culture and style. The newly renovated hotel is also a culinary gem as acclaimed Chef Antonio Park brings the mountain-inspired YAMA restaurant and cocktail bar and Café Bazin's French pastries to the neighborhood. With standard room reward rates starting at 70,000 Points per night, Hilton Honors members can even partner with their Hilton Honors besties to pool Points to secure rooms and get to their next stay even faster.
The Purrfect Getaway Stay with Your Best Friend: Ocean City, Maryland
Ocean City, Maryland, is not only a popular destination for sun-seeking vacationers but also a pawsitevely tail-wagging good time for pet owners looking to enjoy a memorable getaway with their furry companions. The beach town warmly embraces pets, from fetching fun in its Assateague National Seashore Park, where pets are always welcome, to making a splash in the waves, chasing seagulls like a canine superhero and having "pug"nics on Ocean City Beach, open to pets from October 1 through April 30. Additionally, the city features several pet-friendly parks, trails and even a designated pet playground. When it comes to dining out, many local restaurants offer outdoor seating areas where your furry friend can join you while you savor a delectable meal. Ocean City is a true muttropolis of excitement to enjoy with your loyal companion by your side.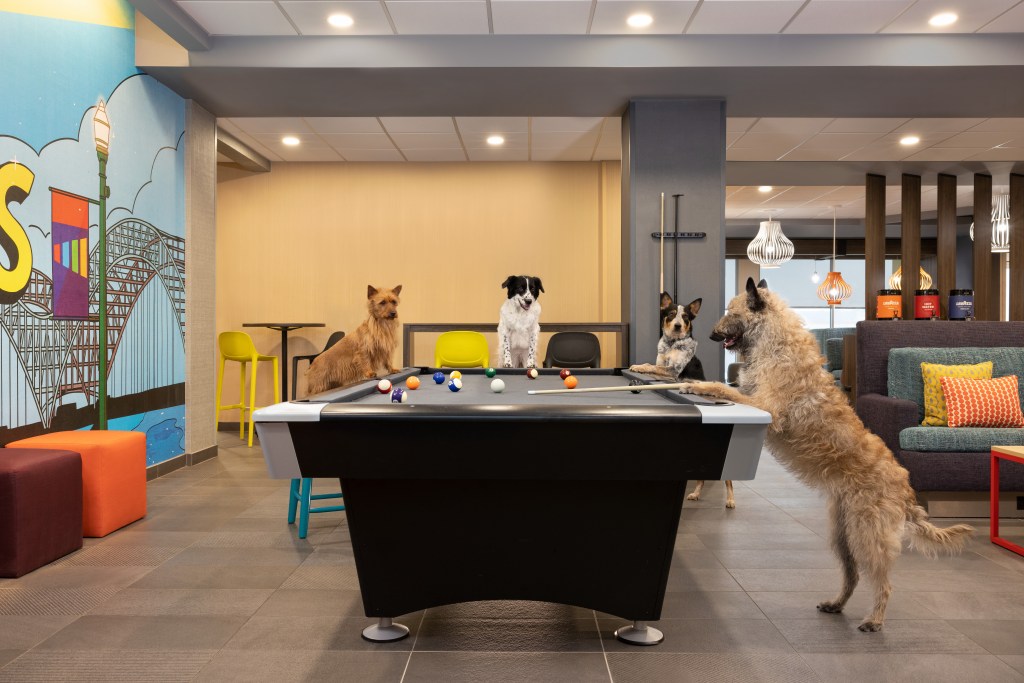 As one of Hilton's pet-friendly brands, Tru by Hilton allows pet owners to connect with other travelers in their welcoming lobbies featuring lots of games and comfortable nooks and crannies. For guests and their furry companions, Tru by Hilton Ocean City Bayside provides a landing pad in the heart of Ocean City. Just 10 minutes from Ocean City Beach and Ocean City Boardwalk, the hotel is one of more than 4,600 hotels across the U.S. and Canada that features innovative support from pet care experts through the Mars Petcare PET On-Demand, a convenient online service that answers questions related to traveling with your dog or cat. The free Wi-Fi and daily hot breakfast are other perks that make a stay at Tru a comfortable home away from home.
The Stay that Turns the World into Your Playground: Bordeaux, France
Tucked away in the heart of France's famed wine region, Bordeaux stands as a hidden gem awaiting discovery by intrepid travelers looking to delve deeper into their surroundings together. It's also a place where friendship and fine wine converge. From sipping exquisite Bordeaux blends at picturesque vineyards to strolling along the Garonne riverbanks, you'll be grape-vining with joy as you navigate the streets like true wine-os. Indulge in cheesy puns while devouring delectable fromage, explore the grand Chateau de Bordeaux like a pair of noble jesters, and make a spectacle of your friendship with endless selfies in front of charming wine bars. Discovering Bordeaux means immersing in a sophisticated environment, where hidden alleyways reveal countless treasures.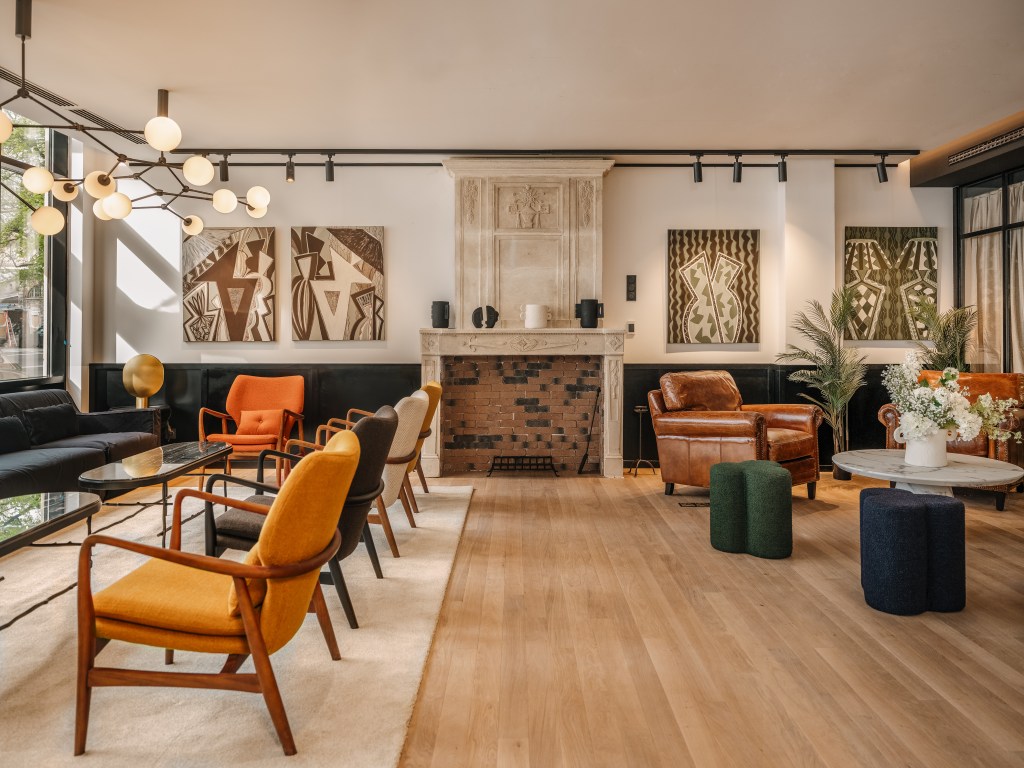 The new Marty Hotel Bordeaux, Tapestry Collection by Hilton, with its unique industrial style, becomes an inspiring and urban stay that immerses travelers and locals alike within its Mériadeck business district neighborhood. Its name is derived from the "M" of its neighborhood and "arty," highlighting the vital role that art plays in the venue. Sixty-one stripped-back guest rooms provide a cozy atmosphere featuring stocked bookcases, wooden panels, industrial lighting and a variety of textures, while the large hotel lobby bar is a central hub featuring an avalanche of chandeliers. 
Friends looking for even more ways to experience unique discoveries can turn to Hilton Honors Experiences, where Points can be used to purchase money-can't-buy experiences that can be found across the globe, including chef-driven dining experiences and special events at local attractions.
The Stay for Wanderlust Warriors: Zion National Park
Adventures are best enjoyed with a partner who's equally enthusiastic about seeking adrenaline rushes. With your travel BFF by your side, conquer breathtaking hiking trails and challenge each other to try exciting activities you might never attempt alone within Zion National Park, such as wading through a river flanked by lofty canyon walls on a hike through the iconic Narrows. Located in the southwestern United States, this gem offers a playground of towering red cliffs, deep canyons and emerald-green forests that beg to be explored. Together, you'll create a treasure trove of inside jokes and extraordinary tales that will be retold during countless late-night chats.
Although gathering around a campfire under a star-filled sky is one way to enjoy the park, Hampton Inn & Suites by Hilton Springdale/Zion National Park provides comfortable accommodations and hot showers to follow long days on the trails. Located just five minutes from the Visitor Center, guests can sit beneath the same star-filled sky beside the hotel's outdoor fireplace for long talks beside the fire. You'll also get to cool off in the outdoor pool, and enjoy complimentarily daily hot breakfast and Wi-Fi to share vacation flicks across your social media pages. With Confirmed Connecting Rooms by Hilton, Hilton's enhanced guest booking experience, you and your friends can have your own space, yet be connected during your stay. And, when using the Hilton Honors App, you can check in, get and share your digital key through your smartphone.
The Stay for Culinary Connoisseurs: San Francisco
Prepare your stomachs for a feast-filled fiesta in this foodie paradise by the bay. From dim-summing in Chinatown to crab-tivating seafood delights along its piers, San Francisco serves up a smorgasbord of delectable treats. Salsa-dance your taste buds while indulging in burrito-bursting bites in the Mission District or embark on a gastronomic adventure in the Ferry Building, where farm-to-fork delights await. You'll be dishing out the puns as you feast your way through delectable delights, creating a recipe of friendship seasoned with laughter, shared plates and unforgettable dining experiences.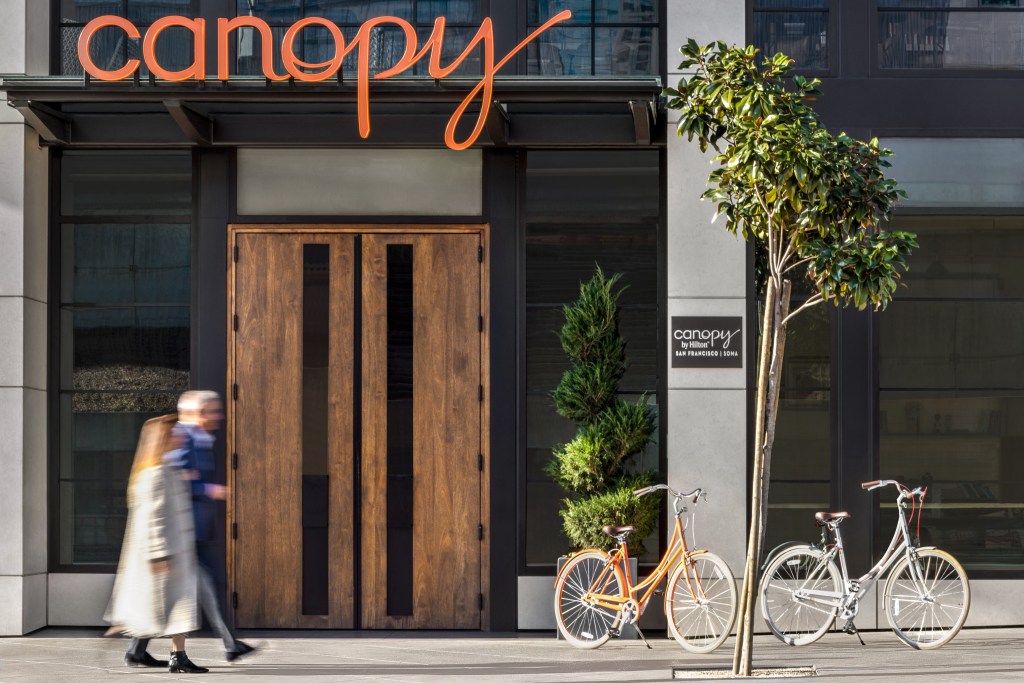 Located at 250 4th Street, Canopy by Hilton San Francisco SOMA is ideally situated for friends to experience the best of San Francisco's top cultural, arts, entertainment and shopping destinations. Canopy team members can help your posse uncover the best restaurants in the neighborhood and suggest undiscovered culinary masterpieces to whet your whistle, providing complimentary Canopy Bikes to take a spin across the city like a true local. After conquering San Fran's renowned crooked streets, head to Shelby's Rooftop for breathtaking 270-degree views of the city and mix and mingle with other guests and locals gathering for handcrafted cocktails and seasonal dishes, and then pop into The Social, situated off the lobby, for Canopy's signature evening tasting program in a modern atmosphere.
The 'This Is the Life' Stay: Rabat, Morocco
With its opulent Royal Palace, breathtaking Kasbah des Oudias, and manicured landscaped streets, Rabat is a vacation fit for explorers and lovers of culture. Embrace the unique heritage of the country's capital as you explore vibrant souks, adorning yourselves with shimmering jewels. Indulge in luxurious accommodations, where you and your friends can lounge like royalty; and dance the night away at exquisite rooftop bars, where cocktails flow as smoothly as silk caftans. You and your squad will unleash your adventurous spirits as you explore the beautiful city of Rabat.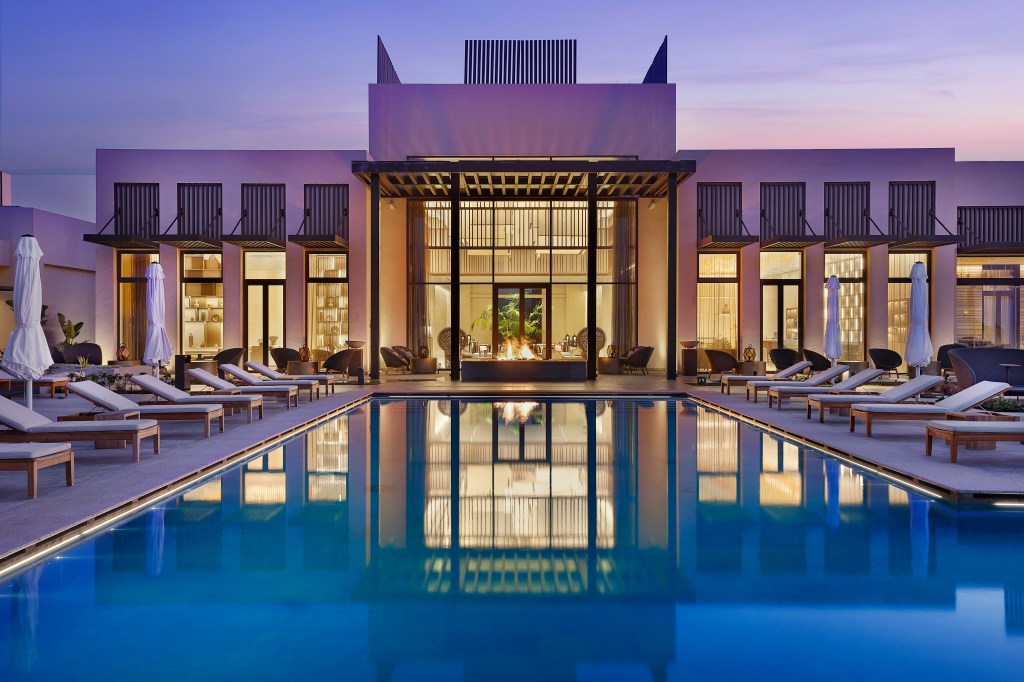 Experience a luxurious rendezvous in Rabat's newest jewel, Conrad Rabat Arzana. Located along the scenic Atlantic coastline with breathtaking ocean views and lush greenery, this landmark hotel introduces the city to a new era of modern luxury and rolls out the red carpet for you and your entourage. Embrace the glamor in extravagant suites, sip champagne at L'Oursin Pool Bar and Lounge and pamper yourself with a spa experience at the Conrad Spa. Here, you'll gather together as you embark on a progressive journey of discovery and personal enrichment in a two-story space offering tailored experiences, a traditional Moroccan hammam, multi-sensorial thermal experiences and a lounging sun deck with a relaxation pool on the terrace.
Hilton Honors members have two options to score extra Points for upcoming stays with the Points Unlimited Promotion from now until September 5, 2023. Members can earn 4,000 Bonus Points at any of Hilton's 270+ resorts around the world, or 2,000 Bonus Points on all other stays, serving as a Hilton Honors "hack" that can be used for group travel. There's no limit to how many Points Hilton Honors members can earn! Start earning today by logging in or signing up for free.