Hilton offers team members time and financing to give a dream, live a dream, and recharge
In today's rapidly changing world of work, employees are increasingly seeking out employers who view them not just as workers, but as whole people, and provide a flexible work environment where they have the opportunity to achieve both their personal and professional dreams.
As part of its commitment to its award-winning workplace culture, Hilton offers team members the annual opportunity to take a Thrive Sabbatical. For the fifth year, team members at Hilton's corporate offices and managed properties can apply for the opportunity to take time off to live a dream by pursuing a passion, give a dream by helping others, or develop skills to deliver even better stays for our guests. Ten selected team members receive one month of paid time off and $5,000 USD.
This year, Hilton also expanded the initiative to include the new Thrive Reset program. This new experience provides the opportunity to pause and recharge for all Hilton team members, including those at franchised properties. Ten selected team members will receive one week of paid time off and $2,000 USD.
"Our team members' fierce dedication to making each and every stay exceptional is what makes Hilton great, and we want to continue to find ways to care for them in the same way that they care for our guests," said Laura Fuentes, chief human resources officer, Hilton. "These two opportunities give our team members the time and space to rest and recharge, by pursuing a passion, taking care of themselves or others, or growing their skills to deliver even better stays."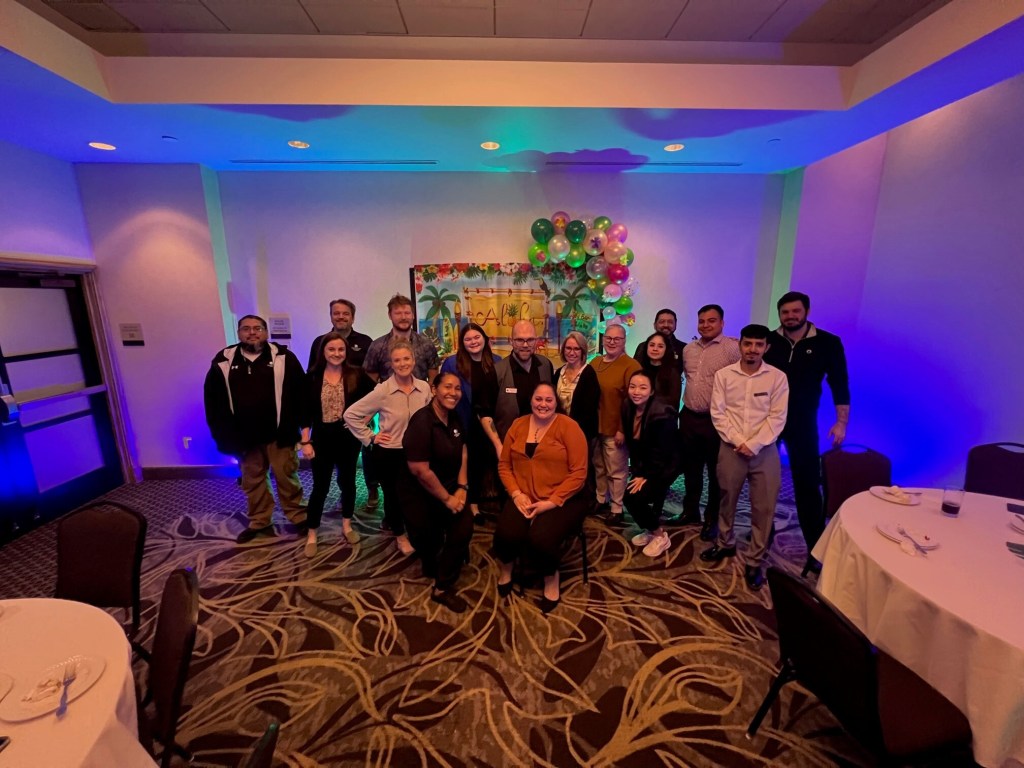 Team members were encouraged to nominate themselves for one of the Thrive programs by sharing how they would spend their time off and why taking a Thrive Sabbatical or Thrive Reset would be important to them in pursuing a passion, improving their skills, or recharging. More than 1,000 team members from around the globe applied and 20 winners were selected. The selection committee looked for compelling stories that demonstrate how the team member's sabbatical request aligns with Hilton's core values and has a clear vision and impact. 
Over the year, team members will embark on adventures that will take them around the globe including:
Thrive Sabbatical
Julianna Alleyne, kitchen staff, Hilton Trinidad & Conference Centre, will take Cordon Bleu courses in London to further improve upon her cooking skills to bring to her team and guests. 
Beyza Sinem Caglar, senior destination marketing manager, Corporate, will support children in an earthquake ravaged town in Türkiye with art supplies and lessons. 
Kim Edison, room attendant, Hilton Saint John, will give back to her son's school by organizing staff and student luncheons with guest speakers to address topics such as mental health. 
Sean Flynn, security officer, Millennium Hilton New York One UN Plaza, will take his passion for beekeeping and share a dream with his daughters by visiting select Hilton properties across Europe with rooftop beehives.
Yang Jiao, purchasing manager, DoubleTree by Hilton Suzhou Wuzhong, will reunite with the woman who received a bone marrow transplant from him. 
Patrick Kirer, cluster revenue manager, RMCC Dubai, will travel back to his home in Kenya to help motivate local children to attend school.  
Hiroshi Manita, head chef, Conrad Tokyo, will take his family on a trip throughout Japan as a thank you for supporting him in his career.  
Gotlhe Moloise, front office manager, Hilton Garden Inn Gaborone, will visit France to immerse herself in the culture and master her French language skills to better communicate with guests.
Aleysha Weber, assistant front office manager, DoubleTree by Hilton Austin, will use her sabbatical to travel to Hawaii to help cancer patients locally and provide them with care packages while they receive treatment. 
Yasmin Crespi Wiesemann, assistant director of sales, Hilton Frankfurt, will volunteer with the Sumba Foundation, a hospitality school for underprivileged youth in Indonesia. 
Thrive Reset
Gorvachov Bekele, senior room service attendant, Hilton Seychelles Northolme Resort & Spa, will take a long awaited and dream honeymoon to Dubai with his wife, whom he fell in love with when they were both working together at the hotel.
Tina Derossett, advanced purchase specialist, HRCC Dallas, will participate in a mothers of military personnel support retreat. 
Wei Kin, housekeeeping attendant, Hilton Singapore Orchard, will take a trip to Japan to celebrate 50 years together with her husband.
Stephania Martinez Tinocio, marketing coordinator, Hilton Cartagena, will recharge in her favorite part of Colombia and reconnect with her art.
Kari Melnychuk, director of sales Americas, Tru by Hilton Stuttgart, will take her only son on vacation before he goes away to college.
Andrew Monroy, lead maintenance technician, Hilton Garden Inn Peachtree City, will create a memorable birthday vacation for his son.  
Quennie Pearl, front desk supervisor, Hampton Inn by Hilton Fort Walton Beach, will pursue her dream of hiking in the Smoky Mountains in Gatlinburg, Tennessee. 
Sreedhevi Raveendran, digital acquisition manager, Corporate, will visit her family in Sri Lanka after not being able to return due to political strife and crisis in the country.
Trevor Scales, senior manager, global projects, Corporate, will go on a beach vacation with his family to decompress and to thank them for their unwavering support. 
Green Shelton, sales partner, Corporate, will reconnect with her biological mother who she has not lived with since she was seven years old. 
Hilton's Thrive Sabbatical and Thrive Reset programs are part of Thrive at Hilton — an enterprise-wide commitment to creating a great place to work for all through a flexible and adaptive ecosystem of programs that enable growth and development.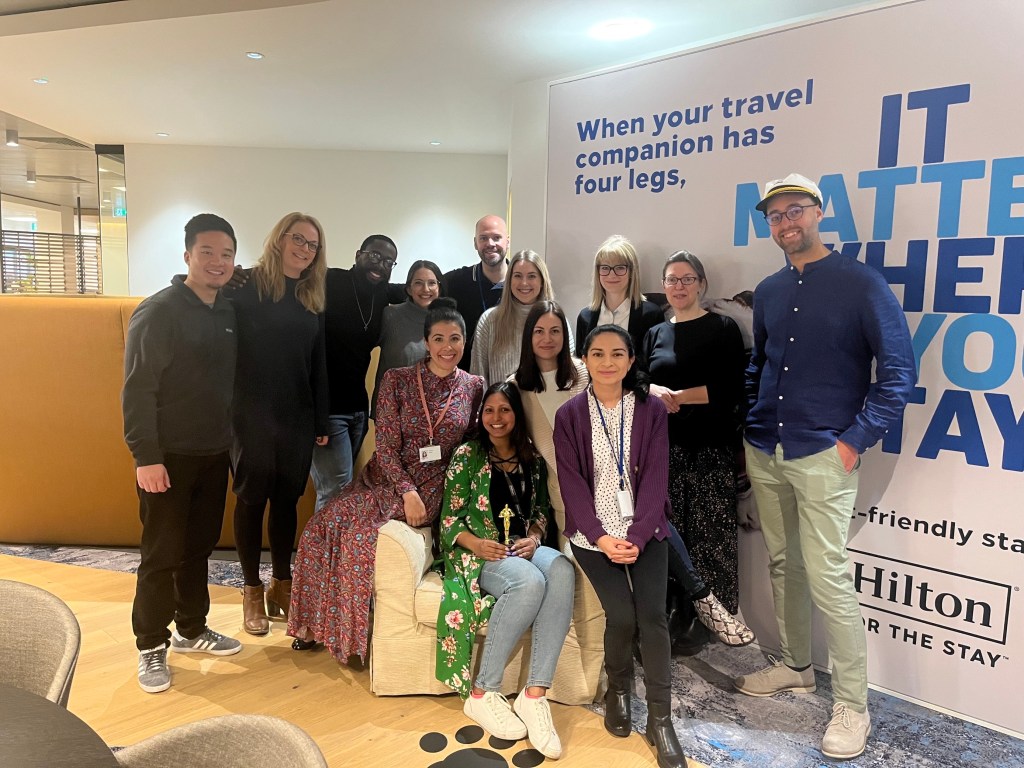 Hilton has developed a strong reputation as a purpose-driven company with a great workplace culture driven by its team members. The company continues to be recognized for its exceptional workplace culture and  team member benefits. In 2023, Great Place to Work and Fortune named Hilton the #2 Best Company to Work for in the U.S., making it the top ranked hospitality company on the list.
Hilton is actively hiring with nearly 5,000 hotel job openings available in the U.S. with levels spanning across entry-level through general manager at each of its 19 brands. For more information on Hilton's expansive team member benefits, its award-winning workplace culture and the many jobs available, please visit jobs.hilton.com. 
---
About Hilton
Hilton (NYSE: HLT) is a leading global hospitality company with a portfolio of world-class brands comprising more than 7,200 properties and more than 1.1 million rooms, in 122 countries and territories. Dedicated to fulfilling its founding vision to fill the earth with the light and warmth of hospitality, Hilton has welcomed more than 3 billion guests in its more than 100-year history, earned a top spot on Fortune's 100 Best Companies to Work For list and been recognized as a global leader on the Dow Jones Sustainability Indices for six consecutive years. Hilton has introduced several industry-leading technology enhancements to improve the guest experience, including Digital Key Share, automated complimentary room upgrades and the ability to book confirmed connecting rooms. Through the award-winning guest loyalty program Hilton Honors, the more than 158 million members who book directly with Hilton can earn Points for hotel stays and experiences money can't buy. With the free Hilton Honors app, guests can book their stay, select their room, check in, unlock their door with a Digital Key and check out, all from their smartphone. Visit stories.hilton.com for more information, and connect with Hilton on Facebook, Twitter, LinkedIn, Instagram and YouTube.