Keight Hotel Opatija, Curio Collection by Hilton, will be the first hotel under the brand in Croatia due to open next year in the popular resort town
OPATIJA, Croatia and MCLEAN, Va – Hilton (NYSE: HLT) today announced the signing of a franchise agreement with Katarina Line d.o.o. to open Keight Hotel Opatija, Curio Collection by Hilton. Expected to open in 2024, the 54-guest-room hotel will be Curio Collection by Hilton's first property in Croatia and the latest in a series of openings and signings of hotels in resort locations under the brand in Europe. The hotel will be operated by Zagreb City Hotels d.o.o., which currently operates three Hilton branded hotels in Croatia: Canopy by Hilton Zagreb City Centre, DoubleTree by Hilton Zagreb and Hilton Garden Inn Zagreb - Radnicka.
Patrick Fitzgibbon, senior vice president, development, Europe, Middle East and Africa, Hilton, said, "With 70 hotels trading or under development in Europe, Middle East and Africa, Curio Collection by Hilton continues to prove its popularity with owners, who can preserve the unique identity of their hotels while benefiting from Hilton's powerful commercial engine. Hot off the heels of two Greek island openings under the brand, we're excited to announce our first Curio Collection by Hilton Hotel in Croatia, further expanding our portfolio of properties in popular European resort towns. Opening next year, Keight Hotel Opatija will be a welcome addition to the Adriatic Coast."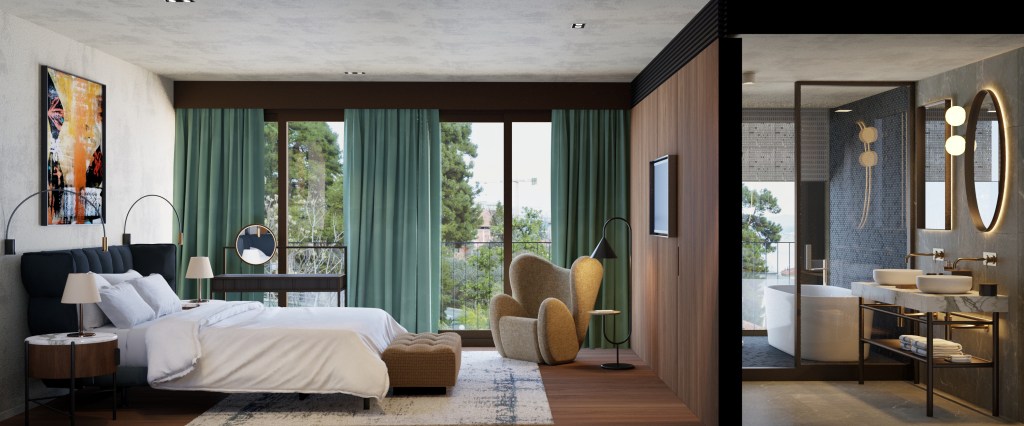 Katica Hauptfeld, Katarina Line d.o.o., said, "We're thrilled to work with Hilton to introduce the Curio Collection by Hilton brand to the Croatian market. Opatija is a fantastic all-year-round destination and famous Riviera, the cradle of Croatian tourism with the first hotel built in early 1884. This newly developed property combines the amenities guests can expect of an upscale Hilton brand in a central location in the heart of the town. We're looking forward to welcoming guests next year."
Josipa Jutt Ferlan, Zagreb City Hotels d.o.o., said, "It's a great honour to be recognized by Hilton as a respectable management company as much as to be chosen by Katarina Line d.o.o. as a trusted partner to operate the hotel."
Sun-soaked Rooftop
The hotel will feature a rooftop sundeck with a swimming pool and bar for guests to relax, overlooking the red-tiled roofs that adorn the town centre's 19th-century buildings. A second bar and restaurant on the ground floor will allow guests to choose between alfresco dining on the rooftop and casual indoor meals. Within the hotel, floor-to-ceiling windows and indoor plants will blur the barrier between indoor and outdoor, while low furnishings and soft lighting will help guests sink into comfortable privacy. In addition to the hotel's rooftop pool, a second swimming pool will be available in the hotel's spa, where guests can experience an indulgent treatment.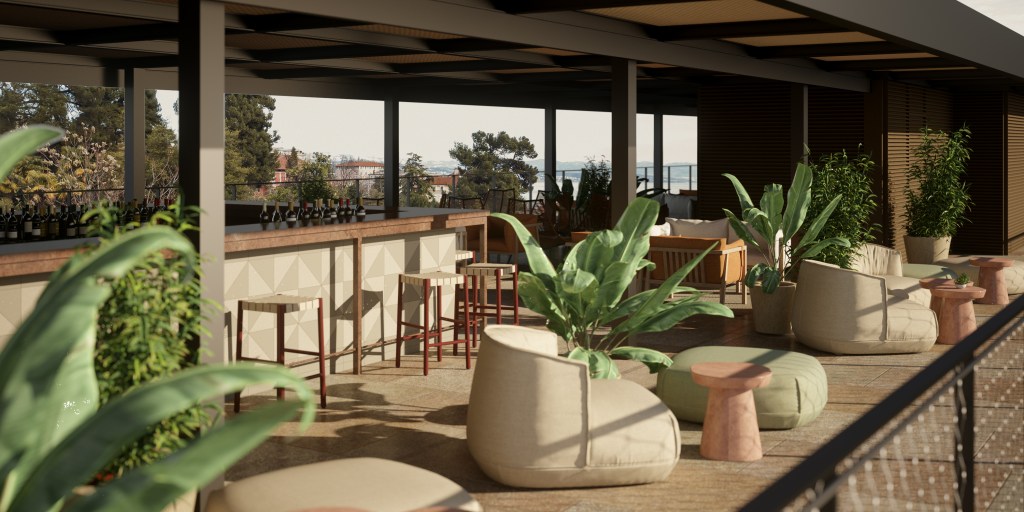 Business travellers will find guest rooms well equipped for working, while the hotel's 100 square meter multi-purpose meeting space will ensure business meetings of all sizes can comfortably be held, with more than 50 parking spaces available to visitors.
Town Centre Location
Located in the heart of the seaside resort town Opatija, Keight Hotel Opatija, Curio Collection by Hilton will be less than a two-minute walk from the sea. With nearby parks, restaurants, bars, and retail stores, guests at the hotel will be able to enjoy the town, or take a walk along the famous Franz Jozef Lungomare, Opatija's seafront promenade. The town's many beaches and lush environment, combined with its numerous spas and well-being facilities make it a haven for wellness enthusiasts.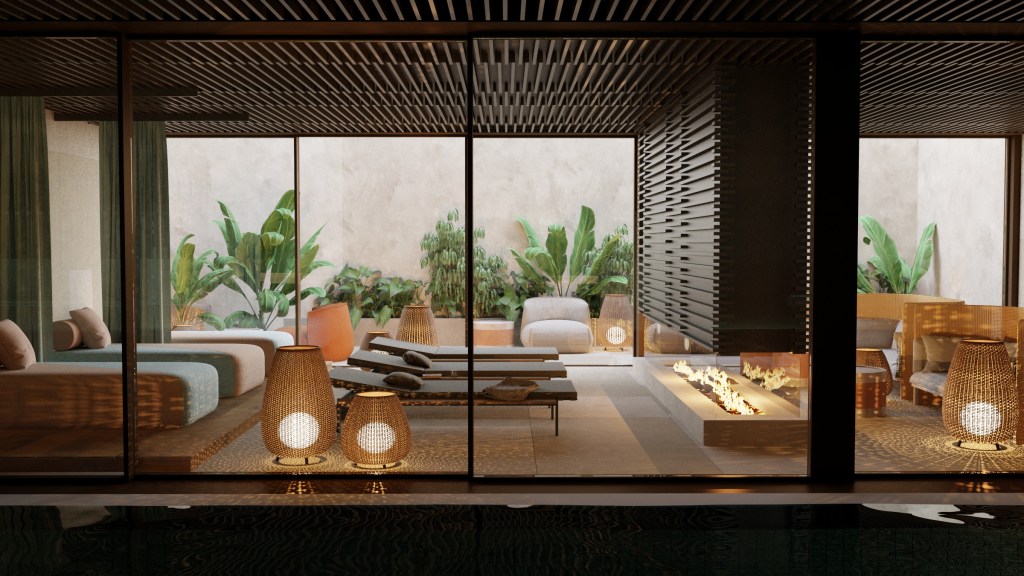 The city of Rijeka, Croatia's third largest city, is just 14 km away, while Rijeka International Airport is around a 40-minute drive from the hotel. Many of Croatia's islands, including Cres and Krk, can be visited by boat from Opatija harbour.
Guests of all Hilton properties will benefit from the award-winning Hilton Honors guest loyalty programme, allowing more than 158 million members who book directly with Hilton to earn Points for hotel stays and experiences. Hilton Honors members can also unlock access to instant rewards and benefits, such as contactless check-in with room selection and exclusive member discounts.
The extensive global portfolio of Curio Collection by Hilton includes more than 135 one-of-a-kind properties that provide travellers with authentic, curated experiences through distinctly local offerings and unexpected amenities. Hand-picked for qualities including original architectural design and rich historical significance, each hotel is carefully crafted to deliver a unique experience like no other.
Keight Hotel Opatija, Curio Collection by Hilton will be located at Veli Joze 2, 51410 Opatija, Croatia. Hilton currently has five open hotels in Croatia under the brands Canopy by Hilton, Hilton Hotels & Resorts, DoubleTree by Hilton and Hilton Garden Inn.
For more on Hilton's development news and its Curio Collection by Hilton portfolio, visit stories.hilton.com.
---
About Hilton
Hilton (NYSE: HLT) is a leading global hospitality company with a portfolio of 22 world-class brands comprising nearly 7,400 properties and more than 1.1 million rooms, in 124 countries and territories. Dedicated to fulfilling its founding vision to fill the earth with the light and warmth of hospitality, Hilton has welcomed more than 3 billion guests in its more than 100-year history, earned a top spot on Fortune's 100 Best Companies to Work For list and been recognized as a global leader on the Dow Jones Sustainability Indices for six consecutive years. Hilton has introduced several industry-leading technology enhancements to improve the guest experience, including Digital Key Share, automated complimentary room upgrades and the ability to book confirmed connecting rooms. Through the award-winning guest loyalty program Hilton Honors, the more than 173 million members who book directly with Hilton can earn Points for hotel stays and experiences money can't buy. With the free Hilton Honors app, guests can book their stay, select their room, check in, unlock their door with a Digital Key and check out, all from their smartphone. Visit stories.hilton.com for more information, and connect with Hilton on Facebook, Twitter, LinkedIn, Instagram and YouTube.
---
About Curio Collection by Hilton
Curio Collection by Hilton is a global portfolio of more than 145 individually remarkable hotels hand-picked to immerse guests in one-of-a kind moments in the world's most sought-after destinations. Each hotel in the Curio Collection evokes a bespoke story through distinctive architecture and design, world-class food & beverage and curated experiences, while providing the benefits of Hilton and its award-winning guest loyalty program Hilton Honors. Experience Curio Collection by Hilton by booking at curiocollection.com or through the industry-leading Hilton Honors app. Hilton Honors members who book directly through preferred Hilton channels have access to instant benefits. Learn more about Curio Collection by Hilton at stories.hilton.com/curio, and follow the brand on Facebook, Instagram and Twitter.