DUBAI, United Arab Emirates – The Hilton Global Foundation (HGF) – Hilton's primary philanthropic arm – has announced a commitment to grant USD $250,000 to the SEDRA Foundation as part of its global funding towards organisations that are making a tangible impact in their communities. 
Coinciding with Disability Employment Awareness Month and Hilton's annual global week of service – Travel with Purpose Week – the HGF grants were awarded to organisations that promote career development, community resilience, and environmental sustainability around the world. This year, HGF has awarded more than USD $3.3 million in grants globally – the biggest in its history. 
SEDRA Foundation supports with all areas of accessibility and inclusion for People of Determination in the UAE. Serving as a hub out of Abu Dhabi, the foundation seeks to propel the local community to emerge as a world-class, sustainable model for an inclusive society by 2030, removing socio-cultural and economic barriers to make way for full and equal participation in all aspects of life.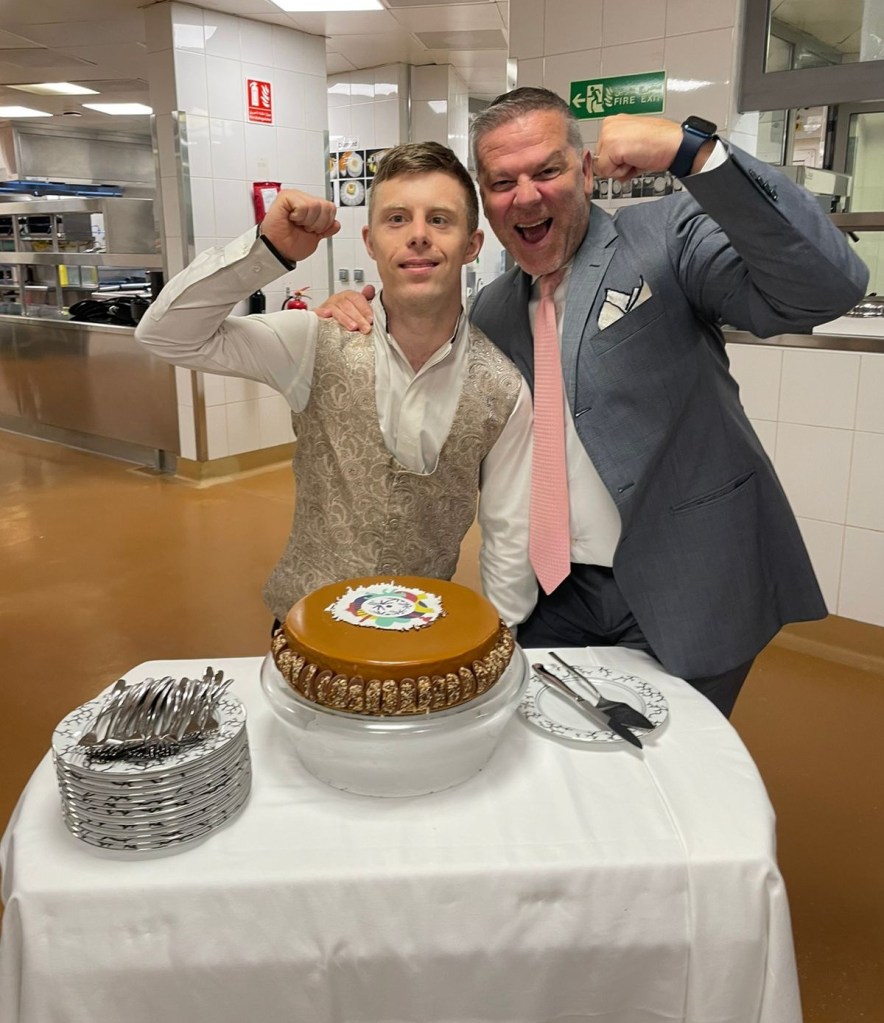 HGF will specifically contribute to SEDRA's 'Hospitality for All, by All' programme, which aims to bridge the educational and vocational gap for youth with cognitive disabilities and those from vulnerable groups in the Middle East and African regions.  
Commenting on the HGF grant, Simon Vincent, EVP and president, Europe, Middle East and Africa, Hilton said, "Throughout Hilton's history, we have implemented pioneering initiatives that seek to better the communities in which we operate, leveraging resources and connections to build a platform that supports local talent with learning, career growth, and leadership skills. The empowerment of People of Determination was a particular passion point for our late colleague, Jochem-Jan Sleiffer, and continues to be an important area of focus in our approach to hospitality careers. We're thrilled to see SEDRA receive this prestigious grant and look forward to continuing our partnership in the future." 
Reem Al Fahim, CEO, SEDRA Foundation, said, "Receiving a grant from the Hilton Global Foundation serves to underscore the hard work that has already been done by Hilton and SEDRA. The funding is a testament to our shared commitment to supporting People of Determination and will see additional resources and efforts put behind our 'Hospitality for All, By All' campaign to provide educational opportunities to youth with cognitive disabilities. We look forward to seeing our efforts be rewarded with even more Team Members of Determination finding job security and fulfillment in careers at Hilton." 
About the "Hospitality for All, By All" programme, Renate Baur-Richter, programme manager, said, "Our work empowers youth with cognitive disabilities, offering them access to the hospitality industry and its transformative potential. The unique aspect of the programme is that it acknowledges the community's role in it, including line managers, colleagues, and families. They all receive customised support, leading to increased awareness as well as helping with personal and professional fulfillment. By breaking down barriers and providing essential skills, we witness individuals gaining confidence, thriving in their careers, and becoming advocates for inclusivity. Together, we're creating positive employment opportunities for all."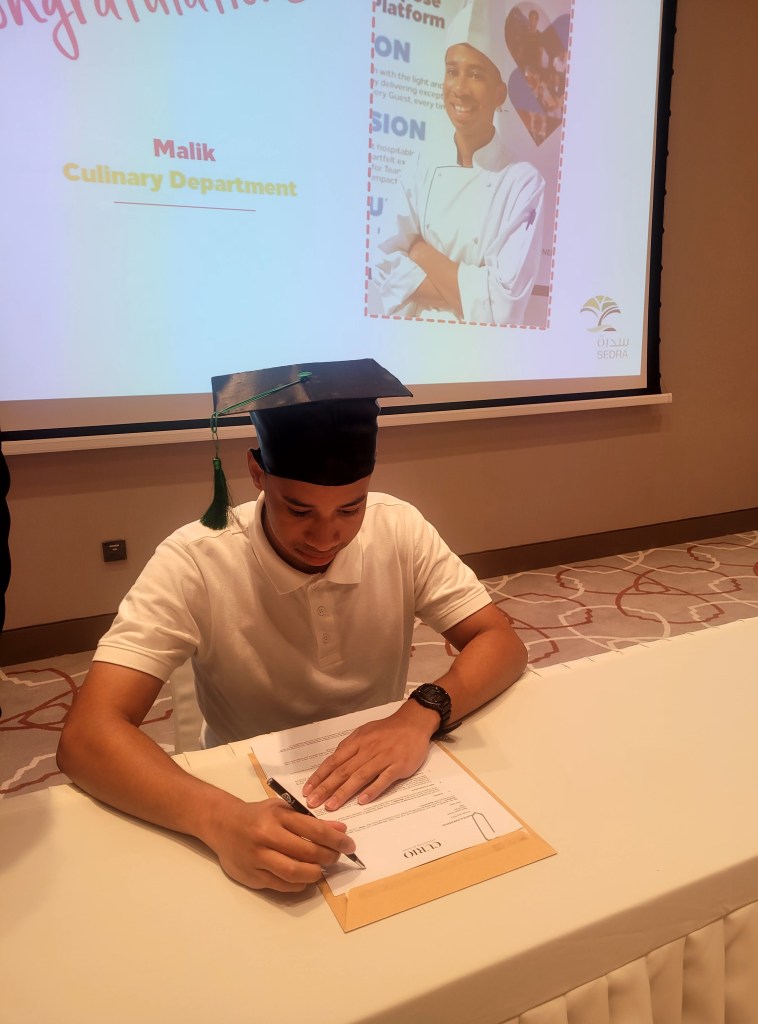 Since 2021, Hilton's ongoing partnership with SEDRA has seen the recruitment and training of more than 30 Team Members of Determination at local Hilton properties, with roles ranging from F&B to engineering. These numbers continue to rise, as Hilton works to ensure that the proper support systems and infrastructures are in place to support the long-term career growth, empowerment, and diversification of its employees.  
In addition to these job placements, SEDRA trained approximately 500 Hilton team members, offering consultancy in accessibility in both the built and digital environment, as well as best HR practices. This initiative is part of the SEDRA Business Network for Inclusion and Accessibility, a model which the foundation aims to expand to other employers in the country. 
This year's HGF grant recipients are expected to meaningfully impact more than 50,000 community members, provide nutritious food to more than 25,000 people, divert more than 450,000 pounds of food waste from landfill, preserve more than 150 acres of land, and support over 20,000 learning and career growth opportunities. This positive impact supports Hilton's Travel with Purpose strategy and efforts to create five million learning and career growth opportunities while meaningfully impacting 20 million community members by 2030.   
To learn more about the Hilton Global Foundation and this year's grantees, please visit hiltonglobalfoundation.hilton.com.   
---
Editor's Note: 
Hilton's Travel with Purpose Week is an annual week of engagement across Hilton's global corporate, managed and franchised locations. Travel with Purpose Week is dedicated to supporting Hilton's Travel with Purpose Environmental, Social and Governance (ESG) strategy and the Hilton Global Foundation while celebrating the positive impact driven by Hilton's more than 450,000 team members around the world.    
---
About Hilton
Hilton (NYSE: HLT) is a leading global hospitality company with a portfolio of 22 world-class brands comprising nearly 7,400 properties and more than 1.1 million rooms, in 124 countries and territories. Dedicated to fulfilling its founding vision to fill the earth with the light and warmth of hospitality, Hilton has welcomed more than 3 billion guests in its more than 100-year history, earned a top spot on Fortune's 100 Best Companies to Work For list and been recognized as a global leader on the Dow Jones Sustainability Indices for six consecutive years. Hilton has introduced several industry-leading technology enhancements to improve the guest experience, including Digital Key Share, automated complimentary room upgrades and the ability to book confirmed connecting rooms. Through the award-winning guest loyalty program Hilton Honors, the more than 173 million members who book directly with Hilton can earn Points for hotel stays and experiences money can't buy. With the free Hilton Honors app, guests can book their stay, select their room, check in, unlock their door with a Digital Key and check out, all from their smartphone. Visit stories.hilton.com for more information, and connect with Hilton on Facebook, Twitter, LinkedIn, Instagram and YouTube.
---
About Hilton Global Foundation   
The Hilton Global Foundation is Hilton's primary philanthropic arm. The Foundation is a nonprofit established in the U.S. and is a registered 501(c)3 charitable organization. The Foundation awards grants, in alignment with Hilton's Travel with Purpose 2030 Goals, that have a positive impact on travel destinations around the world. Foundation grants are awarded throughout the year in accordance with tax and legal requirements. Learn more about the Hilton Global Foundation at HiltonGlobalFoundation.hilton.com.