Part of Curio Collection by Hilton, the newly opened resort offers a tropical getaway on the coast of the Aegean Sea
RHODES, Greece — Today Lindian Village Beach Resort Rhodes, Curio Collection by Hilton opens its doors to guests. Located near the picturesque town of Lindos, the 188-room hotel is the latest addition to Curio Collection by Hilton's growing portfolio and boasts stunning views of the Aegean Sea.
Lindian Village Beach Resort Rhodes features 188 spacious rooms and suites within a welcoming minimal 'boho' design, exuding refined elegance. Earthy tones and natural textures create a harmonious flow between the stunning surrounding nature and the relaxed indoor atmosphere. Each suite comes with either a private pool, veranda, or Jacuzzi, for an added touch of luxury. Inspired by the nearby Butterfly Valley, the hotel design pays homage to the theme of "metamorphosis" and the vibrant pattern of Panaxia Quadripunctaria, commonly referenced as the jersey tiger moth. Guests will also have access to a private beach, freshwater swimming pools, eight restaurants and bars, spa, gym, tennis court, numerous experiences, and a kids club for the ultimate getaway for both couples and families. 
David Kelly, senior vice president, Continental Europe, Hilton, said, "Lindian Village Beach Resort Rhodes is a breath-taking addition to our growing Greek portfolio of Curio Collection by Hilton hotels, joining the recently opened Sea Breeze Santorini Beach Resort and The Royal Senses Resort & Spa Crete. We are proud to be partnering with Zetland Capital and management company SWOT Hospitality in Greece, a key strategic growth market for Hilton, to introduce this stunning resort to our guests from around the world. Set on a private beach overlooking the glistening Aegean Sea, Lindian Village Beach Resort Rhodes is the perfect secluded destination for curious travellers looking to relax, unwind and enjoy the best of what the Greek island has to offer."
Ahmed Hamdani, founder & chief investment officer, Zetland Capital, said, "We are excited to bring about a new era for Lindian Village Beach Resort Rhodes, now introduced as part of Curio Collection by Hilton. Following significant refurbishment, and carefully designed high-end services, we look forward to welcoming guests to this unique and impressive beach front resort in the beautiful island of Rhodes. This project underpins our investment strategy to invest in well located hotels in prime Mediterranean destinations and work with strong partners, like Hilton and SWOT Hospitality."
Stelios Koutsivitis, president and one of the main shareholders of SWOT Hospitality, managing company of the resort, said, "We are proud to contribute to the rebirth of Lindian Village Beach Resort Rhodes opening its doors as Curio Collection by Hilton. Loyal to our vision to elevate the hospitality scene of Greece with top-class facilities and services through strong partnerships with international funds and established brands, we partnered with Zetland Capital and Hilton for the refurbishment and repositioning of this beautiful resort."
A Gastronomic Journey For All Senses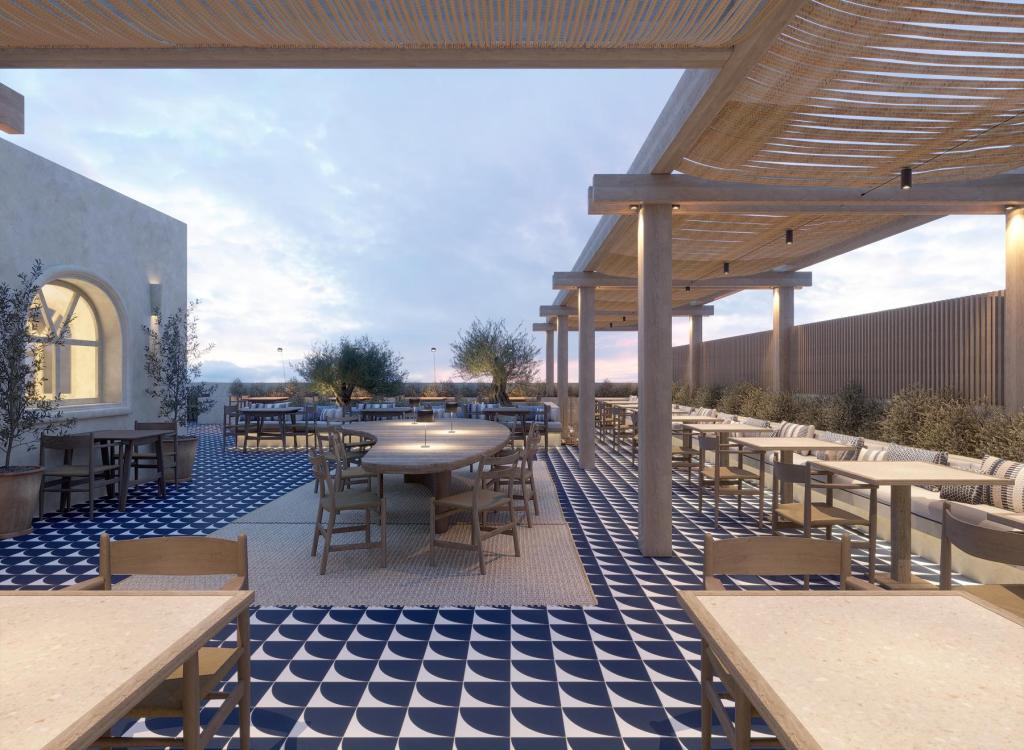 A unique gastronomic experience awaits guests in each of the eight dining options available to choose from – five restaurants, two bars and one gelateria – all designed by Apostolos Trastelis, owner and founder of the Michelin-star awarded restaurant, Spondi, and expert gastro-consultant of a multitude of restaurants in Greece. From traditional Rhodian recipes at Alas Ouzeri and Italian delights from Era Ora Trattoria to inspirational Japanese cuisine at Niku and light refreshing bites at Helios Pool Bar & Restaurant, guests are offered a variety of gastronomic experiences throughout their stay. Mornings will begin with a bountiful Greek buffet set at Estia Comfort Dining with special attention placed on the honey and yogurt bar. The restaurant also offers themed buffet dining with comfort foods from a variety of countries, including Cyprus, Lebanon and Israel. Guests not willing to leave the resort's private beach can savour a variety of delicious quick bites from Yummy Truck. Those with a sweet tooth can also enjoy a treat at Dreams 'n' Creams gelateria alongside an impressive selection of "loukoumades", which are traditional Greek doughnuts with honey. Set by the soothing sounds of the resort's Zen river, Bliss Bar will be the perfect location to take in the beautiful surroundings. All-inclusive stay options are also available for those looking to take their gastronomy experience to the next level.
The Ultimate Wellness Retreat
The hotel's Calli Spa celebrates the rejuvenating benefits of local herbs, essential oils and minerals with a variety of healing and results-oriented treatments. Guests can also participate in "Eudaimonia" spirituality sessions, meaning 'happiness' in Greek, which is an exclusive experience for body, mind, and soul, specially curated to achieve the "soul's glory".
Guests can choose to train at the gym or by the beach, practice yoga in the open air under the bright sky, play tennis on the resort's court or relax by one of the two freshwater swimming pools with various sports facilities close by.
Unforgettable Experiences
Lindian Village Beach Resort Rhodes cultivates a profoundly authentic spirit, set deeply within its stunning surroundings. Adults are invited to a wine-tasting experience or a Greek cooking and cocktail class, while the younger ones will love the sensorial fun of a pizza-baking session. Traditional Greek feasts and music will ignite the senses and activities such as a pottery class or an astronomy class will create unforgettable memories for guests of all ages. Guests will also have access to a team of activity experts to explore the exciting panorama of Rhodes and the nearby gems, from guided tours to Lindos Castle, Rhodes Old Town and Valley of Butterflies to sailing tours to Halki, private boat trips and scuba diving sessions.
A True Paradise For Kids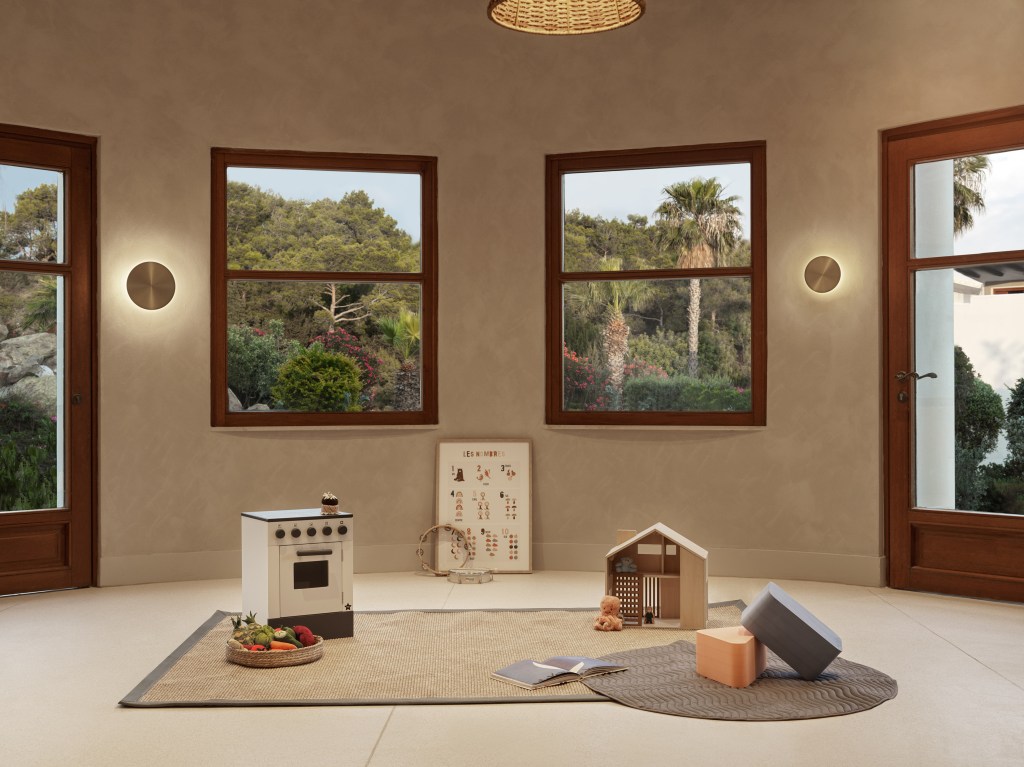 From creative play in the embrace of nature to fascinating new discoveries and educational activities, the resort team offers a fun programme for children at the Waves Kids Club. With more than 25 activities to choose from, kids can enjoy archaeology hunts and water sports, as well as eco trails and night cinema. A separate children's pool, curated children's Spa sessions at Calli Spa, nursery and babysitting services are also available. 
Weddings and Events
A wide variety of spacious venues and state-of-the-art equipment make the resort ideal for any type of social gatherings or corporate meetings. From intimate celebrations by the pool with idyllic views to grand, luxurious events at the beach club right next to the sea – guests are spoiled for choice and guaranteed an unforgettable experience.
Nightly room rates for Hilton Honors members start from €230 with fully flexible booking options and cancellations up to 24 hours before arrival.
Lindian Village Beach Resort Rhodes is also part of Hilton Honors, the award-winning guest loyalty program for Hilton's world-class hotel brands. Members who book directly have access to instant benefits, including a flexible payment slider that allows members to choose nearly any combination of Points and money to book a stay, an exclusive member discount, free standard Wi-Fi and the Hilton Honors mobile app. Book direct at Hilton.com, through the Hilton Honors app or through other official Hilton channels for more perks and a price match guarantee. Hilton Honors members can redeem Points using the Points Explorer tool. 
To celebrate the hotel's opening, Hilton Honors members will earn an additional 5000 Points per stay when booking at least five nights until 31 Oct. 2023. 
Lindian Village Beach Resort Rhodes is located at Rhodes Island. For more information, or to make a reservation, travelers may visit https://www.lindianvillage.gr/ or follow the hotel on Instagram @lindianvillage 
The property is owned by Zetland Capital and managed by SWOT Hospitality. 
For more information on Curio Collection by Hilton, please visit Stories from Hilton.
---
About Hilton
Hilton (NYSE: HLT) is a leading global hospitality company with a portfolio of 22 world-class brands comprising nearly 7,400 properties and more than 1.1 million rooms, in 124 countries and territories. Dedicated to fulfilling its founding vision to fill the earth with the light and warmth of hospitality, Hilton has welcomed more than 3 billion guests in its more than 100-year history, earned a top spot on Fortune's 100 Best Companies to Work For list and been recognized as a global leader on the Dow Jones Sustainability Indices for six consecutive years. Hilton has introduced several industry-leading technology enhancements to improve the guest experience, including Digital Key Share, automated complimentary room upgrades and the ability to book confirmed connecting rooms. Through the award-winning guest loyalty program Hilton Honors, the more than 173 million members who book directly with Hilton can earn Points for hotel stays and experiences money can't buy. With the free Hilton Honors app, guests can book their stay, select their room, check in, unlock their door with a Digital Key and check out, all from their smartphone. Visit stories.hilton.com for more information, and connect with Hilton on Facebook, Twitter, LinkedIn, Instagram and YouTube.
---
About Curio Collection by Hilton
Curio Collection by Hilton is a global portfolio of more than 145 individually remarkable hotels hand-picked to immerse guests in one-of-a kind moments in the world's most sought-after destinations. Each hotel in the Curio Collection evokes a bespoke story through distinctive architecture and design, world-class food & beverage and curated experiences, while providing the benefits of Hilton and its award-winning guest loyalty program Hilton Honors. Experience Curio Collection by Hilton by booking at curiocollection.com or through the industry-leading Hilton Honors app. Hilton Honors members who book directly through preferred Hilton channels have access to instant benefits. Learn more about Curio Collection by Hilton at stories.hilton.com/curio, and follow the brand on Facebook, Instagram and Twitter.
---
About SWOT Hospitality
Established in May 2013, SWOT Hospitality is a leading hotel management company based in Athens, Greece specializing in hotel management, asset management and development, investment management, sales & marketing and advisory services. SWOT's experience, professionalism, and ability to effectively respond to the rising demands of the global hospitality industry has led top investors and developers to entrust the company with realizing their vision to excellence. SWOT Hospitality is currently managing a portfolio of 10 hotels with an asset value of 200 mil euros, cooperating with some of the most prestigious international hotel chains. The Firm's principals have maintained a consistent track record of strong performance and value creation. They have acquired, developed, and managed some of the most high-profile hotels in the region, with more than 3,500 rooms and a value in excess of €1 billion. The Firm's Advisory team has underwritten large hotel portfolios of more than 2 billion on behalf of systematic banks and institutional investors. For more information, please visit https://swot.gr
---
About Zetland Capital
Zetland Capital Partners LLP is a London based FCA regulated alternative investment fund manager. Founded in 2016 to take advantage of European mid-market private and public special situations and distressed investing, Zetland specializes in asset backed investing and has a particular focus on high-quality real estate. Zetland's investment professionals have extensive experience investing in European hotels and currently have a portfolio of 15 hotels across Europe where it has partnered with experienced local & international partners.