From traditional Thai to hearty Maldivian breakfasts, uncover some of the best offerings to wake up to
All across Asia Pacific, people are waking up to breakfast in more ways than one. From Singapore to Vietnam, the Maldives to Australia, chefs are making a statement with inventive new dishes in inspiring settings that hit differently in the morning light. These breakfast options at Hilton properties across Asia Pacific reflect the diverse cuisines of this vibrant region.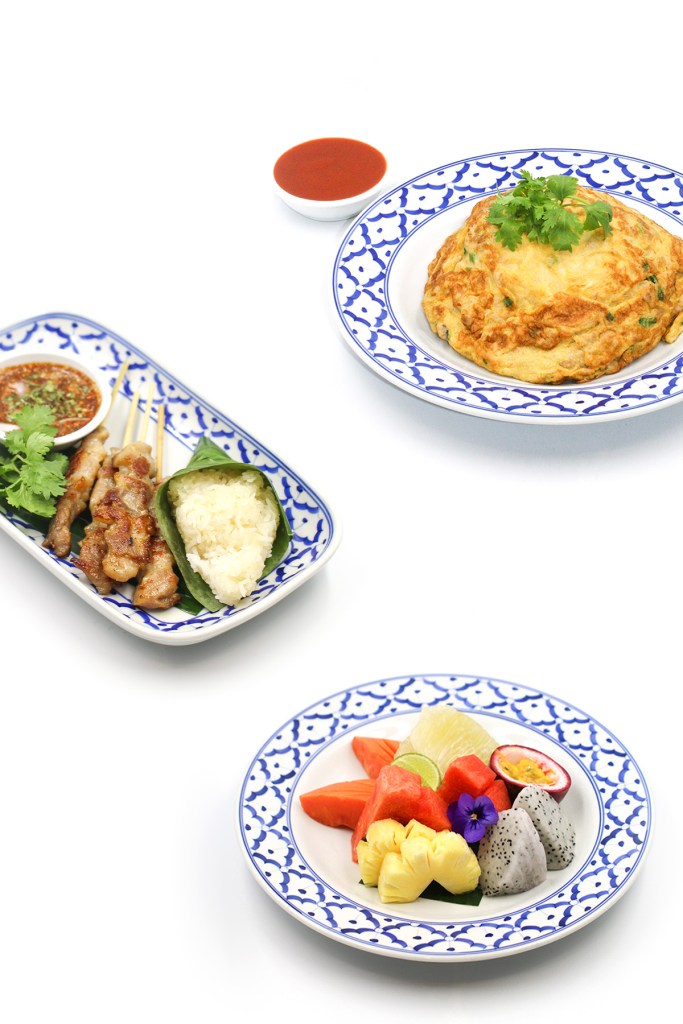 Thai Breakfast Set at Conrad Bangkok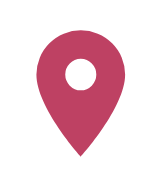 Bangkok, Thailand
An urban hideaway, Conrad Bangkok is known for its excellent breakfast options such as the Thai Breakfast set. Available via in-room dining, this spread offers an authentic taste of Thailand.
The star of the breakfast set is undoubtedly the fluffy pork Thai omelette, made with a generous amount of minced pork, scallions, and bracing Thai herbs. The omelette is cooked to perfection, with a golden brown crust on the outside and a soft fluffy texture on the inside, served atop steaming jasmine rice and a side of sriracha chilli sauce. 
Sticky rice and moo ping (grilled pork skewers) is another signature dish in this breakfast spread. Traditionally a staple street food, the marinated grilled pork skewers are made with tender, juicy pork that is perfectly seasoned with a combination of garlic, soy sauce, and sugar. The skewers are served with sticky rice that has a delicate and slightly sweet flavour. To complete the meal, the set also comes with beverages such as Thai milk or coffee and a fresh pressed juice served alongside a fruit plate featuring a seasonal selection - adding a touch of colour and sweetness to the table.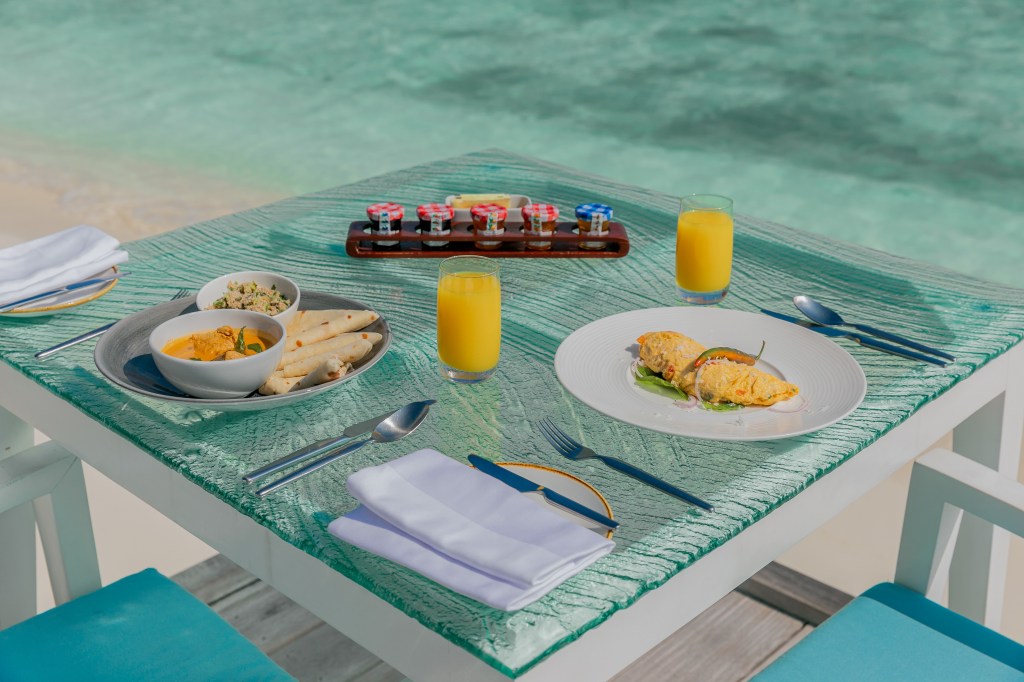 Tuna Mas Huni and Maldivian-Style Omelette at Conrad Maldives Rangali Island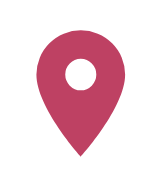 Maldives
Conrad Maldives Rangali Island is an idyllic island paradise, with lush tropical greenery and unparalleled views. Visitors can truly experience a culinary journey here, with 12 world-class restaurants and a subterranean wine bar. 
Guests can start their morning with a hearty Maldivian breakfast consisting of traditional fish curry and tuna mas huni (a typical Maldivian dish, comprising tuna, onion, coconut, and chili) paired with handmade chapati. Maldivian cuisine typically sees strong influences from neighbouring countries India and Sri Lanka, so expect plenty of spices, fiery curries and freshly made flatbread to mop them up with. Even the Maldivian-style Omelette - made with Maldivian reef fish - features curry leaves, fresh coconut and chilli. This Maldivian breakfast set is included in the room rate as part of the a la carte breakfast menu served at Vilu Restaurant and Bar.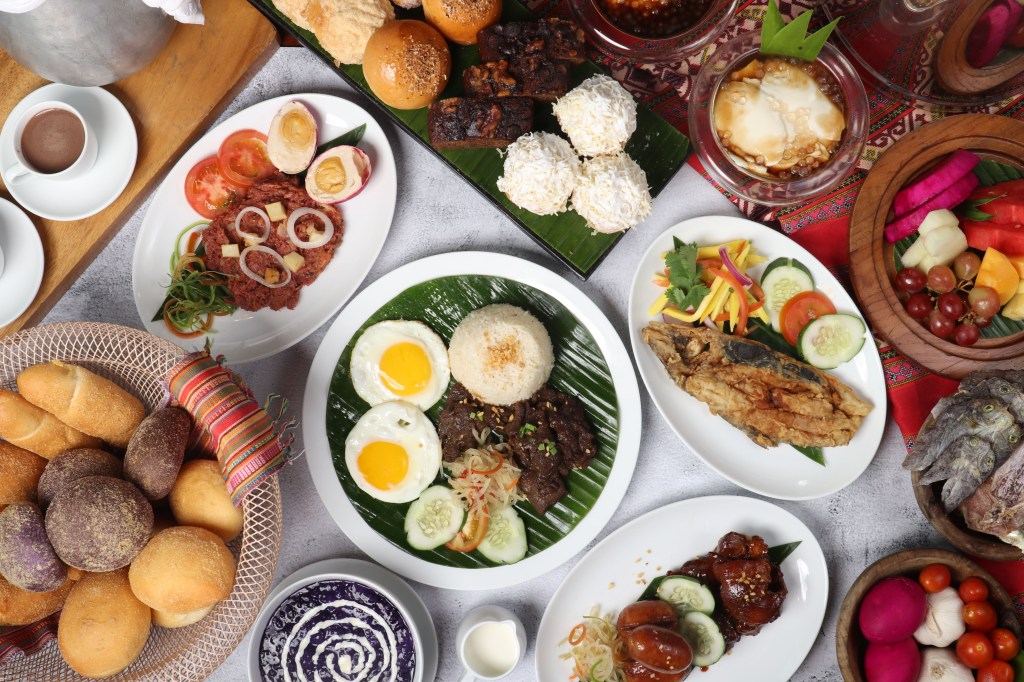 Full Filipino Breakfast at Conrad Manila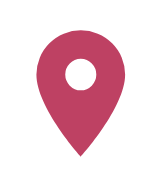 Manila, Philippines
Guests at Conrad Manila get a head start to their day with stunning views of the Manila bay while savouring hearty and delicious Filipino breakfast staples as part of Brasserie on 3's breakfast feast. In the Philippines, the adage "breakfast like a king" holds true, and it is common to start one's day with a hearty meal of silog - a portmanteau of its two components: sinangag (garlic fried rice) and itlog (egg). 
There's a choice to add various meats such as tapa (marinated beef), longganisa (Filipino sausage), or tocino (caramelised pork or chicken). Another breakfast favourite is daing na bangus (dried milkfish), often enjoyed with itlog na pula (salted red egg) and fresh tomatoes. For those with a sweet tooth, guests can dive into unique breakfast desserts such as champorado (sweet chocolate rice porridge) and taho, a mixture of silken tofu, sago pearls and brown sugar syrup. No Filipino breakfast would be complete without a serving of fluffy and freshly baked pandesal bread - perfect for dipping into hot coffee or tsokolate de batirol (hot chocolate).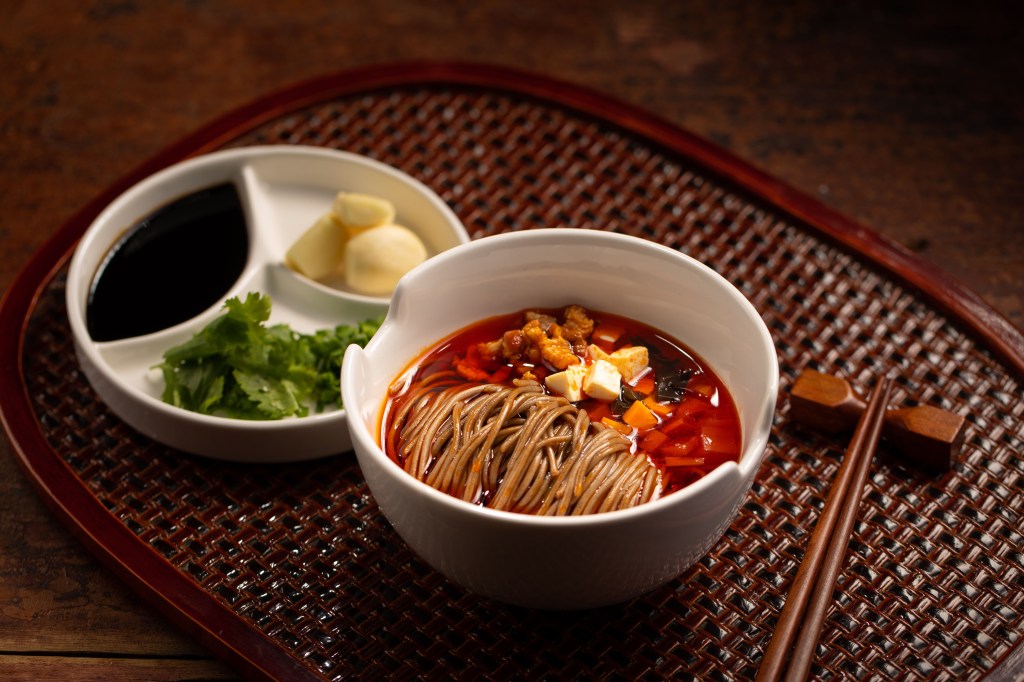 Handmade Noodles with Yongning Tofu and Chili Sauce at DoubleTree by Hilton Beijing Badaling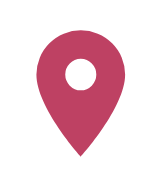 Beijing, China
DoubleTree by Hilton Beijing Badaling is nestled in the heart of Yanqing city, surrounded by stunning scenic spots including the iconic Great Wall. Here, chefs incorporate spicy noodles with a prized local ingredient: Yongning tofu. This silken tofu, white as porcelain, is made with only the best organic soybeans and the purest spring water - both sourced locally.
Tofu making in Yongning dates as far back as the Han Dynasty, some 2,000 years ago, with recipes that continue to endure today. Combined with the northern Chinese tradition of hand-pulled noodles with chilli sauce, this dish is the perfect embodiment of Yanqing's culinary traditions.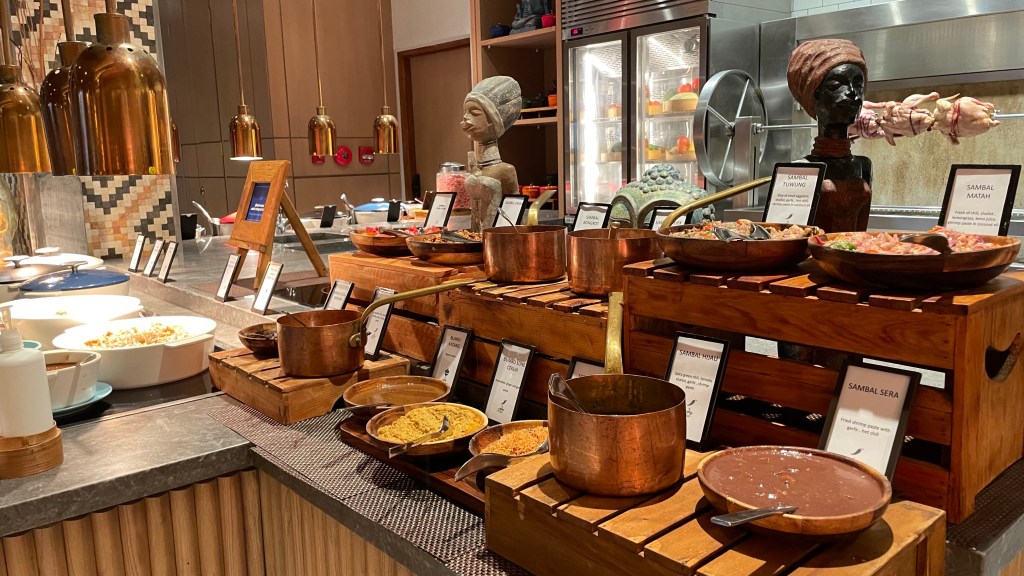 Mie Goreng and Nasi Goreng Kampung at Hilton Bali Resort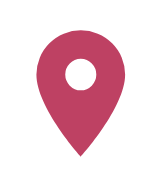 Bali, Indonesia
Overlooking Sawangan Beach and the Indian Ocean is the cliffside Hilton Bali Resort, where guests are brought on a culinary experience that highlights the provenance of native Indonesian ingredients. From sourcing local produce to using handmade ceramics in a bid to support the local community, the resort also collaborates with local craft vendors and has a showcase counter of locally made granola, yoghurts and honeys.
At the open kitchen setting, guests can indulge in over 320 items, including the Mie Goreng Kampung (wok-fried egg noodles, chicken, vegetables, crackers, egg, sambal) and Nasi Goreng Kampung (wok-fried rice, chicken, vegetables, egg, crackers, sambals). And to battle the tropical heat, there's an extensive menu of refreshing smoothies, Kombucha, sparkling probiotics and freshly pressed juices.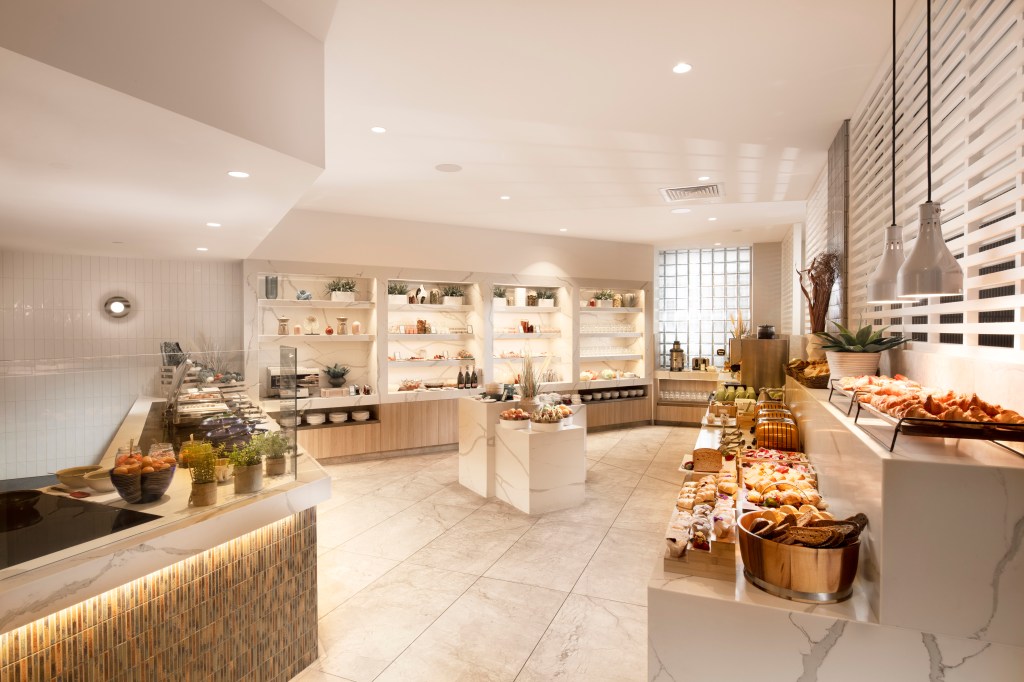 Crocodile Congee at Hilton Darwin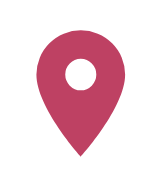 Darwin, Australia
Centrally located in the heart of Darwin city, Hilton Darwin offers spectacular esplanade, harbour and city views from its spacious rooms and suites. 
PepperBerry restaurant showcases modern Australian cuisine combined with bush spices, and there's perhaps no breakfast dish more quintessentially Australian than its Crocodile Congee. Why have avocado toast when you can tuck into a comforting bowl of rice porridge served with crocodile meat, fried onions, garlic, chillies and green onions? 
Com Ga Hoi and Pho at Hilton Da Nang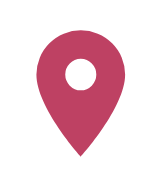 Da Nang, Vietnam
Hilton Da Nang is a contemporary hotel featuring exquisite design, conveniently located by the Han River, next to the iconic Dragon Bridge. Guests enjoy all-day dining at their restaurant and café, and cocktails with panoramic views from The Sail lounge.
Brasserie Nam showcases a wide variety of Vietnamese, Asian and Western specialties. It boasts a centralised open kitchen with a-la-minute preparations and fresh ingredients, allowing guests and chefs to interact. Chefs offer guests authentic Vietnamese Pho at the hot line, an aromatic broth which is prepared for 12-hours and served with silky rice noodles and tender beef or soft succulent chicken sourced from the local farm. At the local specialty line, Banh Cuon is served with fresh bean sprouts, herbs and other sides, all meant to be dipped or drizzled with homemade sauce.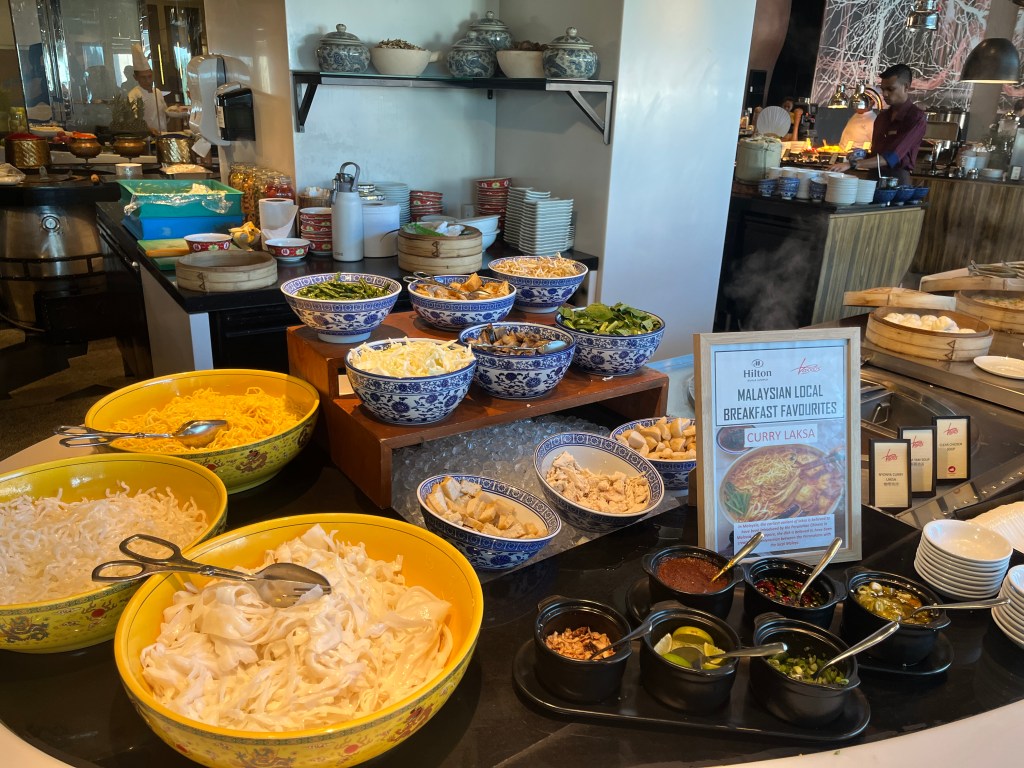 Curry Laksa and Kuih Muih at Hilton Kuala Lumpur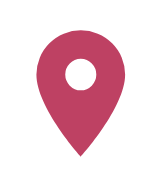 Kuala Lumpur, Malaysia
Located in the Malaysian capital city, Hilton Kuala Lumpur is 15 minutes away from the Petronas Twin Towers and city centre. Malaysia is big on its breakfast culture, which reflects the country's multi-ethnic and multicultural heritage. Guests can indulge in a variety of dishes that range from sweet to savoury, which often include a mix of rice, noodles, and bread. To accompany these dishes, the quintessential hot cup of Teh Tarik is not to be missed, which is a sweet and creamy tea that is made by pulling the tea back and forth between two containers to create a frothy texture.
The Malaysian breakfast buffet at Hilton Kuala Lumpur includes a Noodle Station serving Curry Laksa which is prepared with a thick and creamy coconut curry broth and topped with shrimp, shredded chicken, cooked egg, tofu, bean sprouts, and cilantro with rice noodles. On the sweeter side, you'll find a 'Kuih Muih' station (traditional Malay cakes and pastries) with an assortment of mini curry puffs, traditional desserts and Nyonya kuih as well as local tropical fruits such as dragon fruit, guava, pineapple, longan and buah salak (snake fruit).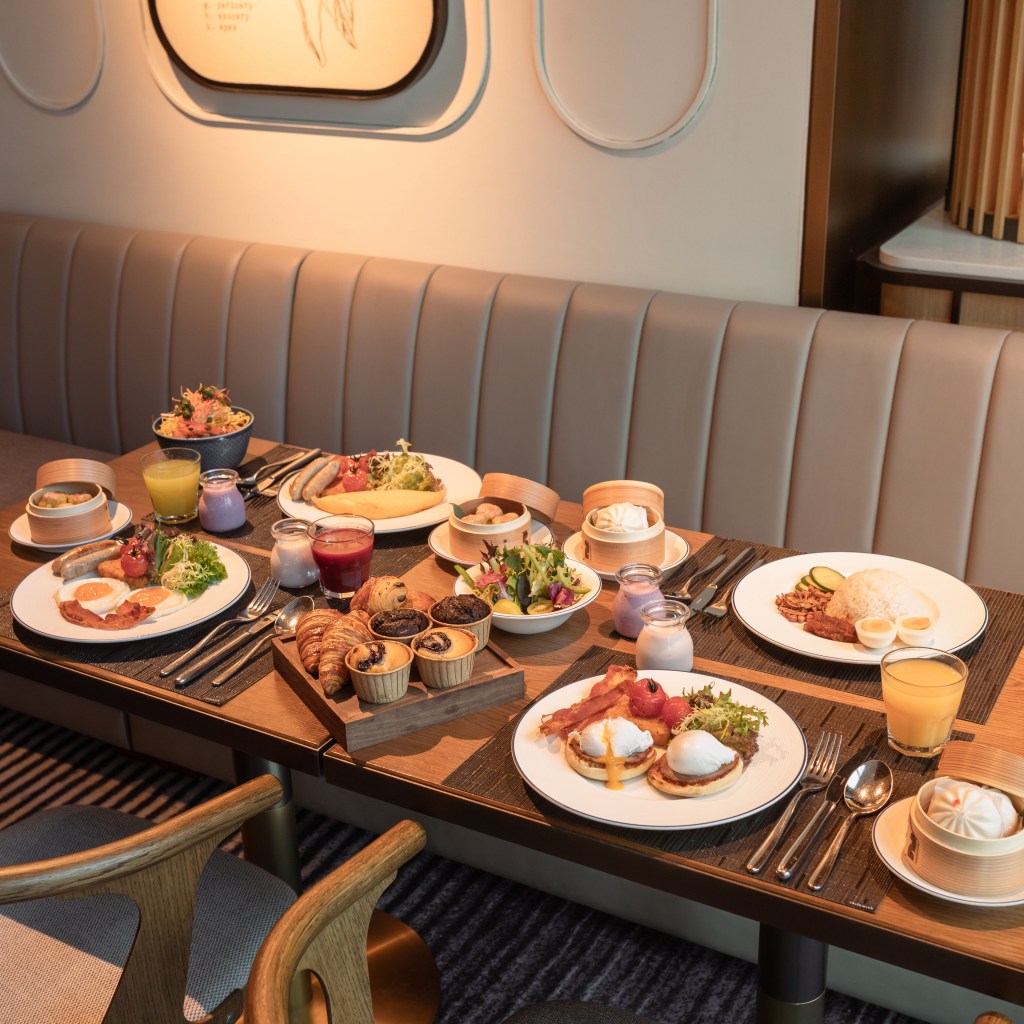 Flavours from Singapore and Around the World at Hilton Singapore Orchard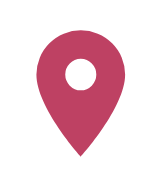 Singapore
Located in the centre of Orchard Road, Hilton Singapore Orchard is a landmark in the heart of Singapore's shopping district. Guests come for the sheer variety of dishes at Estate, a residential-style open kitchen concept which offers an international breakfast spread. A popular breakfast item on the spread is Nasi Lemak, where the rice is steamed with coconut cream or milk, and served with fried anchovies, sambal (spicy shrimp paste), boiled or fried egg, and sometimes peanuts. 
Also available are assorted breads and pastries; various dim sum; roti prata with chicken curry; omelettes, and poached eggs; sausages and French toast; cold cuts, a salad bar, cut fruits, cheese, honey from the comb, a wide selection of cereals as well as freshly-made pancakes and french toast. In addition to the aforementioned breakfast items, there is also a designated live juice station where guests are able to pick and choose their preferred combination of fruits and/or vegetables for a cup of freshly squeezed fruit juice. Breakfast is run buffet style, and a la carte options are also available.
When travelers go beyond the ordinary with one-of-a-kind, out-of-this-world experiences, a vacation becomes a life-long memory that brings a smile for years to come. When seeking an extraordinary vacation, it matters where you stay. Guests of Hilton know that firsthand, and to go above and beyond, they turn to Hilton Honors Experiences to add that extra oomph. These specially curated, unique offerings help travelers make the most out of their vacations. Where will your Points take you? Here's just a hint of amazing experiences Hilton Honors Experiences have offered around the world.
Culinary Experiences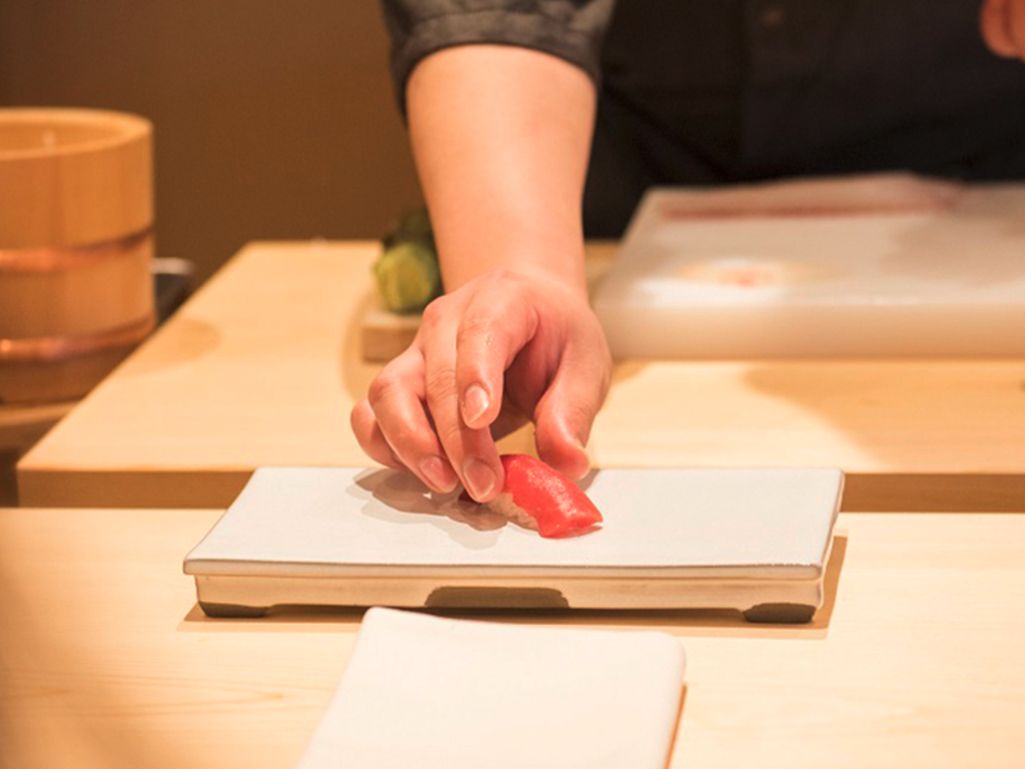 One of the best parts of traveling to new destinations is sampling the local cuisine, made incredibly fresh with ingredients often not found back at home. Hilton Honors Experiences regularly feature culinary experiences, such as delicious dinners, sumptuous brunches and tantalizing tastings. For example, a stay at Hilton Manila allowed guests to enjoy its four-course dining experience by taking two guests for tastings at each of the hotel's four different restaurants for just 25,000 Points. In Japan, the birthplace of sushi, 100,000 Points gave diners a chance to savor the finest sushi with curated sake at KawaUme at Hilton Osaka. Cocktail and wine tastings are also often available, such as an opportunity to become a gin guru recently offered with a Czech Gin Aficionado at Hilton Prague.
Romantic Experiences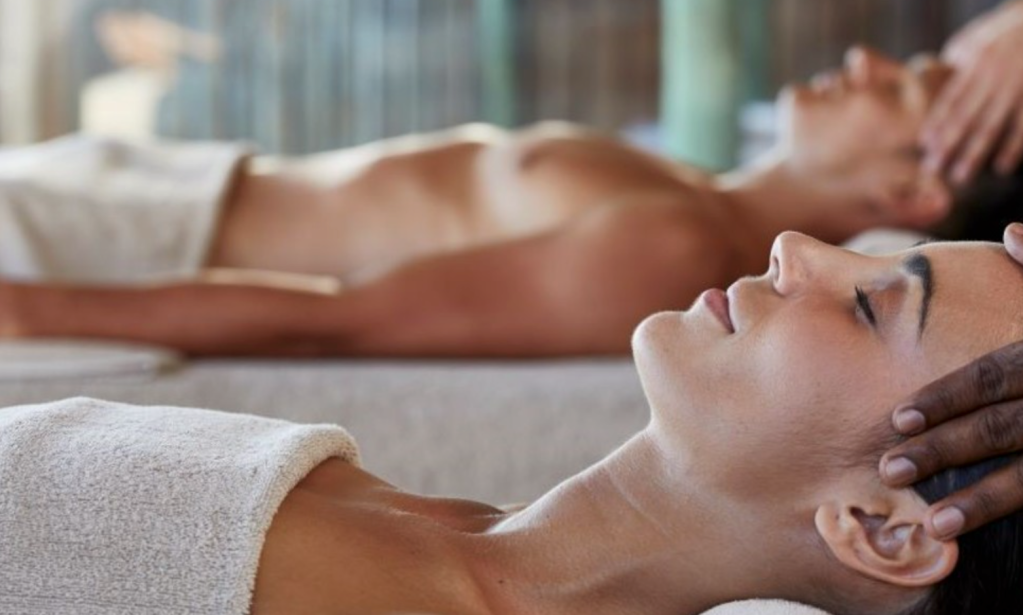 Hilton Honors Experiences turns up the love meter with private, romantic offerings for guests who want a little extra spark on their journeys, like dining under the stars on a white-sand beach with Points. A romantic, candle-lit dinner for two promotion recently featured by Conrad Koh Samui began with a sunset cocktail at KO Lounge before moving to the beach, where couples dined on a customized seven-course menu, paired with a two glasses of champagne, for 100,000 Points. Blissful massage and spa treatments for two are also regularly featured, such as Conrad Maldives Rangali Island's recent luxurious 120-minute Allure Signature Couple's Treatment that included an invigorating body scrub, body massage and a reviving mini-facial for 150,000 Points.
Musical Experiences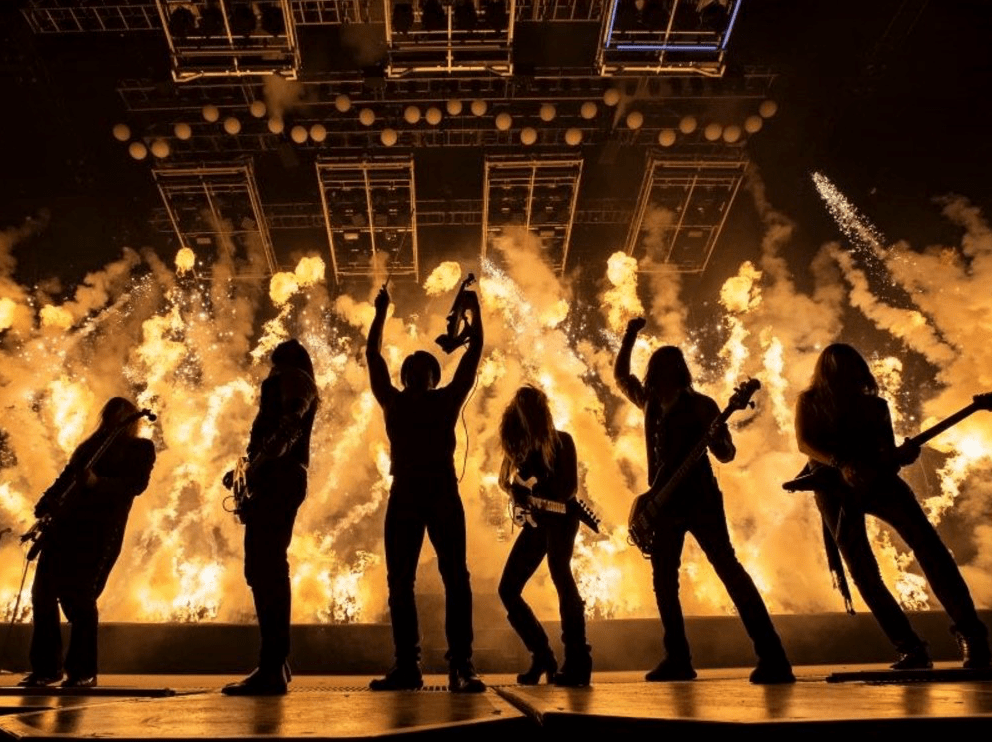 Hilton Honors Experiences has an array of up-close and personal musical experiences with your favorite musicians. Whether it's bidding on an intimate acoustic session with country crooner Luke Bryan, followed by his full show at Resorts World Las Vegas or wine tasting with Dave Matthews before catching the Grammy Award-winning musician perform in Chicago (both actual promotions found in 2022), the Hilton Honors Experiences website features a number of one-of-a-kind events. During the holidays, special experiences included seeing the Christmas Spectacular Starring the Radio City Rockettes or the Trans-Siberian Orchestra. Plus, using Tickets with Points, you can spend Points to purchase concert and live event tickets on Ticketmaster and Live Nation.
Sporting Experiences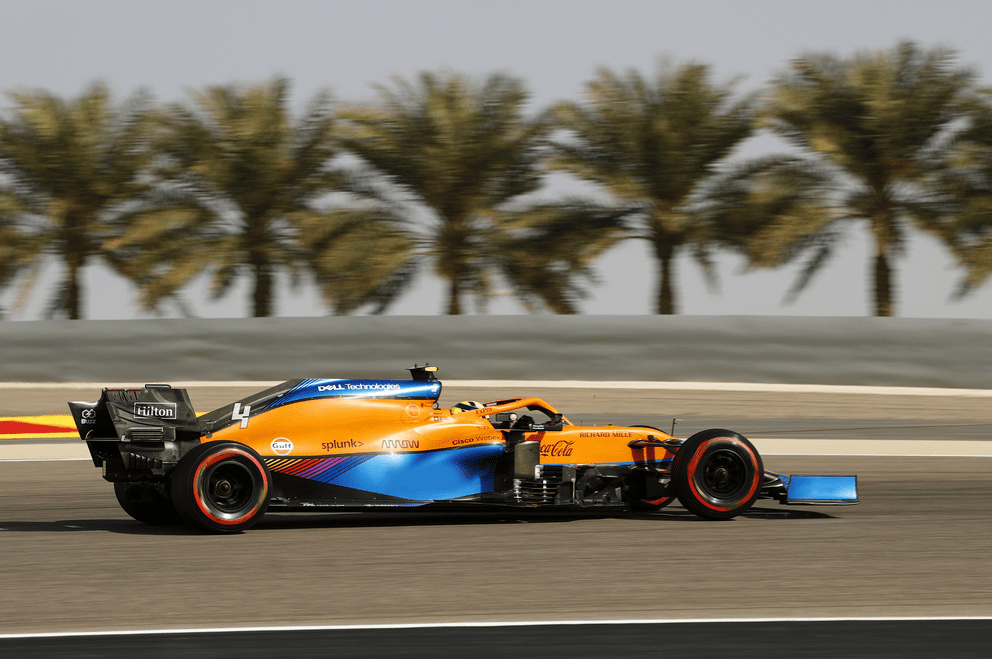 Hilton Honors also puts members in the middle of the action at exciting sporting events throughout the year. Guests with a need for speed had a chance to take part in special VIP Experiences with McLaren throughout 2022, such as its signature events in Miami and Singapore, where members caught races with pit-lane views and attended special McLaren-hosted events filled with racers and celebrities.
To find the current offerings available to enhance upcoming vacations, visit the Hilton Honors Experiences site. Not a member of Hilton Honors? It's free and easy to become one. Simply join here.