From trips to experiences to shopping, see how Hilton Honors Points can be used for milestone celebrations
There are moments so significant in life that they are deemed milestones, such as graduating, getting married, buying a house for the first time, relocating to a new city, starting a family, celebrating a big birthday, or retiring. Did you know your Hilton Honors Points can be redeemed to savor these special occasions and help cut costs? Here's a sampling of how loyalty members can use Points to celebrate life's milestone moments.
Jump to guide sections:
Hilton Honors 101
This story is part of our Hilton Honors 101 series – check out the Beginner's Guide to Hilton Honors and check back for more articles on how to plan a dreamy honeymoon with Points, how to turn an Obli-cation into a Vacation, and more.
Book a Dream Honeymoon or Bucket List Escape
When you're celebrating a trip as big and important as your honeymoon, it matters where you stay. If there was ever a time to redeem well-earned Points, a dream honeymoon takes the cake. With Hilton recently celebrating its milestone 7000th hotel opening, there are plenty of options for honeymooners to choose from. Book a spacious room overlooking the ocean and enjoy fine cuisine and cocktails; from water sports in aquamarine surf to dancing the night away at evening entertainment, you can have it all at Hilton's All-Inclusive Resorts found in destinations like Curacao, Dominican Republic, Jamaica and Mexico. Or, go all out with a bucket-list stay in one of Hilton's luxurious hotels such as Conrad Maldives Rangali Island (120,000 Points max per night to redeem) or Waldorf Astoria Maldives Ithaafushi (150,000 Points max per night to redeem) for that trip you've had on your bucket list for years.
Hilton Honors members can use the reward travel planning tool, Points Explorer, to find properties searchable by their available Points. You can choose a specific location or search by hotel type, including all-inclusive, boutique, beach, resort, luxury, and golf, and then discover destinations with hotels and resorts that fit the bill. For example, you can book a deluxe ocean view suite at Hilton Puerto Vallarta Resort in Mexico or an all-inclusive vacation in the Dominican Republic at Hilton La Romana, an All-Inclusive Adult Only Resort both at a maximum spend of 80,000 Points per night. Silver, Gold and Diamond Hilton Honors members who book an Honors-eligible stay at any of Hilton's All-Inclusive resorts with a spa will receive a 15% discount on one spa treatment during their stay. 
The number of Hilton Honors Points required for a standard reward stay starts as low as 5,000 Points, so you can easily find a property that suits your needs. Or, if you don't have enough Points for the hotel you prefer, combine Points and money and let your Points trim down the cost of your wish-list getaway.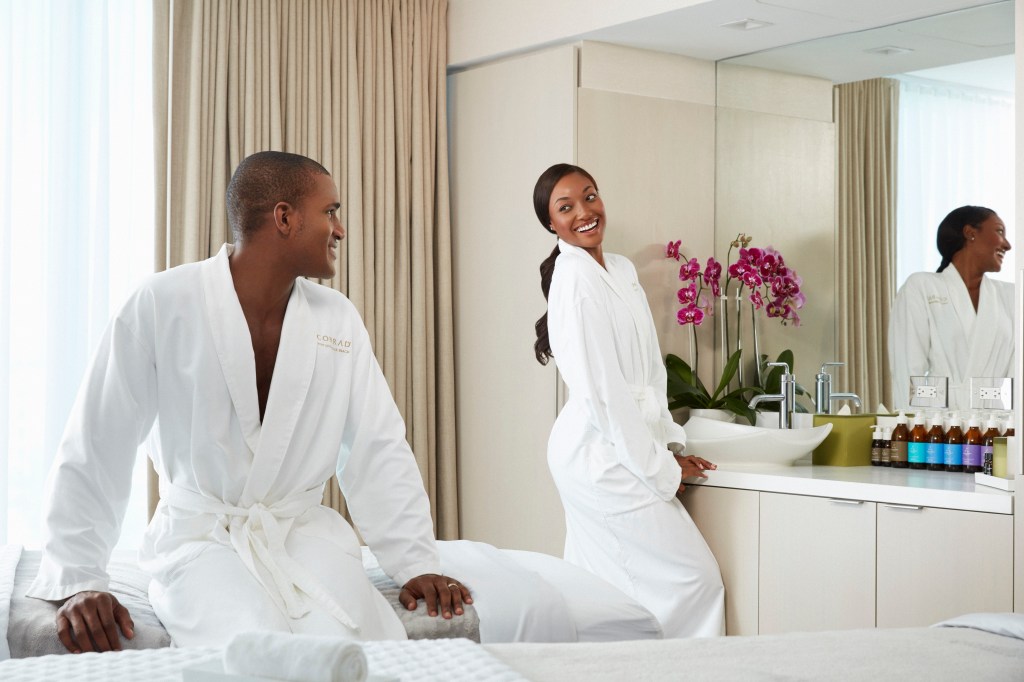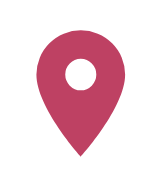 Conrad Fort Lauderdale Beach
Celebrate an Anniversary, Milestone Birthday or Retirement in a Big Way
When you're looking to take your milestone celebration to the next level with something unique, check out Hilton Honors Experiences. These one-of-a-kind events and adventures that money can't buy are offered exclusively to Hilton Honors members. 
Whether it's cashing in Points for lawn seats to take a loved one to see a favorite band with a VIP bar and hotel accommodations, booking a rejuvenating 60-minute massage for two or sampling a progressive four-course dining experience, you'll find an array of special cultural, music, sporting and culinary experiences that will be the perfect gift. Experiences are constantly being added all over the world, so be sure to check back often.
Shop for Everything You Need with Hilton Honors Points
Celebrate milestones in your life and your loved ones' lives by using your Points to shop for gifts. From big-ticket purchases to everyday items, Hilton Honors members can purchase what they need and love using Points through Hilton's partnership with Amazon.com. 
Baby on the way? Use Points for baby necessities like bassinets, blankets, bathtubs and binkies. Getting married or buying a new house? You'll find all you need to outfit a new home – from furnishings to décor to wedding china, right down to literally the kitchen sink.
To Shop with Points, link your Hilton Honors account to your Amazon.com account then shop as you normally would, placing eligible items into your cart. At checkout, select Hilton Honors Points as your payment method. You can pay for all or part of your purchase with Points; simply select the number of available Points you wish to use and pay any remaining balance with your credit card on file or an Amazon Gift Card for complete flexibility. 
If you're not yet a member of Hilton Honors, it's free and simple to sign up. Plus, earn Bonus Points by enrolling in a Hilton Honors American Express Card, where new Card Members can earn up to 150,000 Bonus Points and even more Points on everyday spending. Learn all the ins and outs to Points on the Beginner's Guide to Using Hilton Honors.