Kid‑Friendly Resorts For the Perfect Family Escapade
SINGAPORE - Planning a long-awaited holiday getaway is no easy feat. Planning one for the entire family? A tad more complicated. As travel bounces back with a vengeance, travellers all over the world are seeking out the best destinations to venture out to. If travelling with the little ones is on the cards, we've got you covered. For the ultimate family getaway, Hilton promises a wide array of entertainment and inspiring experiences for every member of the troop. Enjoy a good balance of family time, whilst still sneaking in some well-deserved time off with your partner. The little ones are in good hands here.
For The Fledgling Foodie

Hilton Fiji Beach Resort & Spa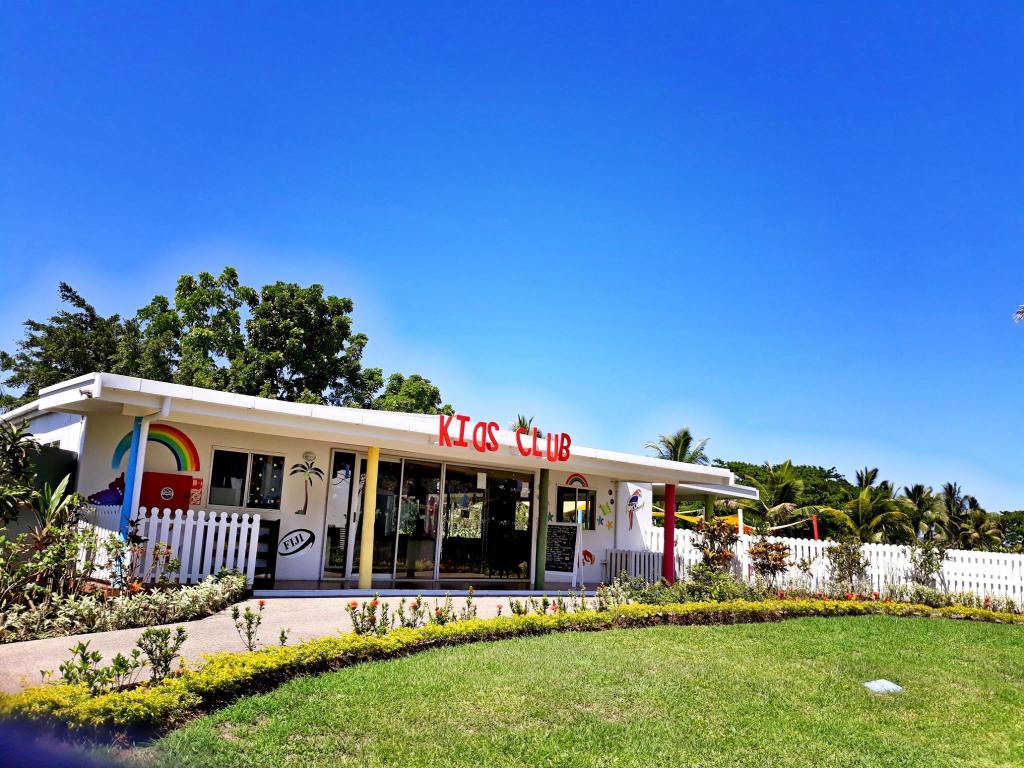 IKA Kids' Club
Recommended ages: 3-12 years old
Operating Hours: 8:00 a.m. - 8:00 p.m. Daily
The IKA Kids' Club in Hilton Fiji Beach Resort & Spa is a true world of play and a great hit with families. It comprises a large outdoor play area, purpose-built suites for different age groups, and an entertainment room featuring Wii stations, movies and iPads. Access to the club and activities are complimentary for children aged three to 12 years. Little ones aged up to three are welcome at the Kids' Club when accompanied by an adult while evening babysitting and daytime nanny services are available at a charge. At the restaurant, family bonding time over sumptuous meals is more than welcome, as children under three enjoy their meals for free, while those aged four to 12 years old enjoy half-priced menu items along with every adult main course purchased. 
Activities change daily and are designed for different age groups, ensuring everyone from toddlers to tweens have a great time. These include beach games and treasure hunts for the younger ones and Fijian craft making for the older children. Each day of the week goes by a theme, and some of the key highlights of the scheduled themed activities include Coconut Bowling and Scavenger Hunt on Mighty Coconut Madness Mondays; Sand Castle Smashing and Beach Ball Race on Smash, Splash Tuesdays; Body Painting and Coloured Rice Collage on Bollywood Hungama Wednesdays; Cannon Ball Blast (Black Balloon Pop) and Treasure Island (Shark Attack) on Pirate Treasures Thursdays; Musical Chairs and Fabulous Makeover on Bonanza Party Fridays; Weaving Craft and Pacific Myths and Legends on Cultures of the Pacifika Saturdays and Limbo Dancing and Water Balloon Flinch on Bring Back All Your Favourites Sundays. As you can tell, there's plenty to keep the young ones entertained!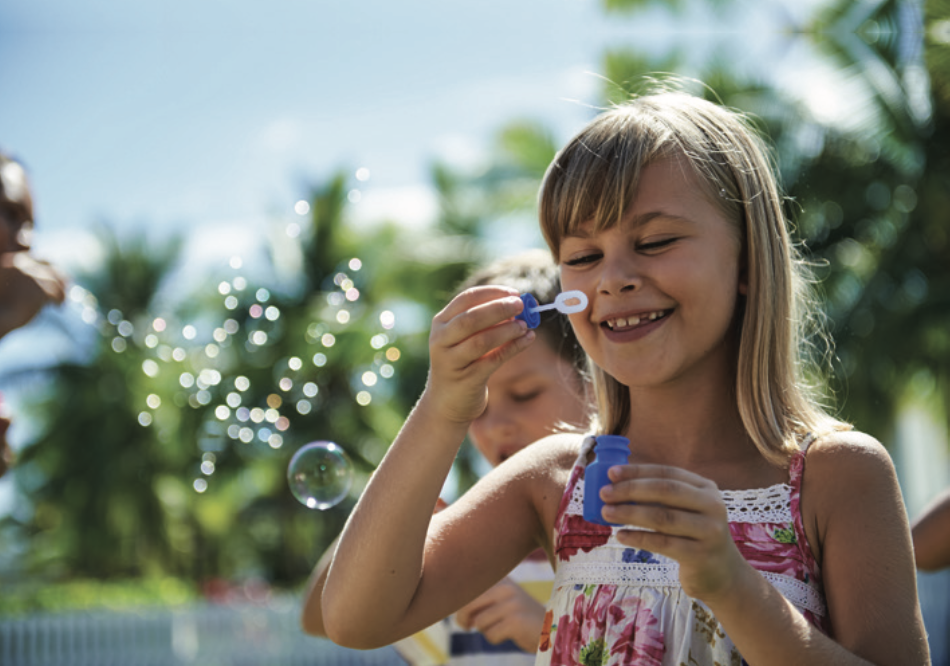 For Teens and Tots Alike

Hilton Maldives Amingiri Resort & Spa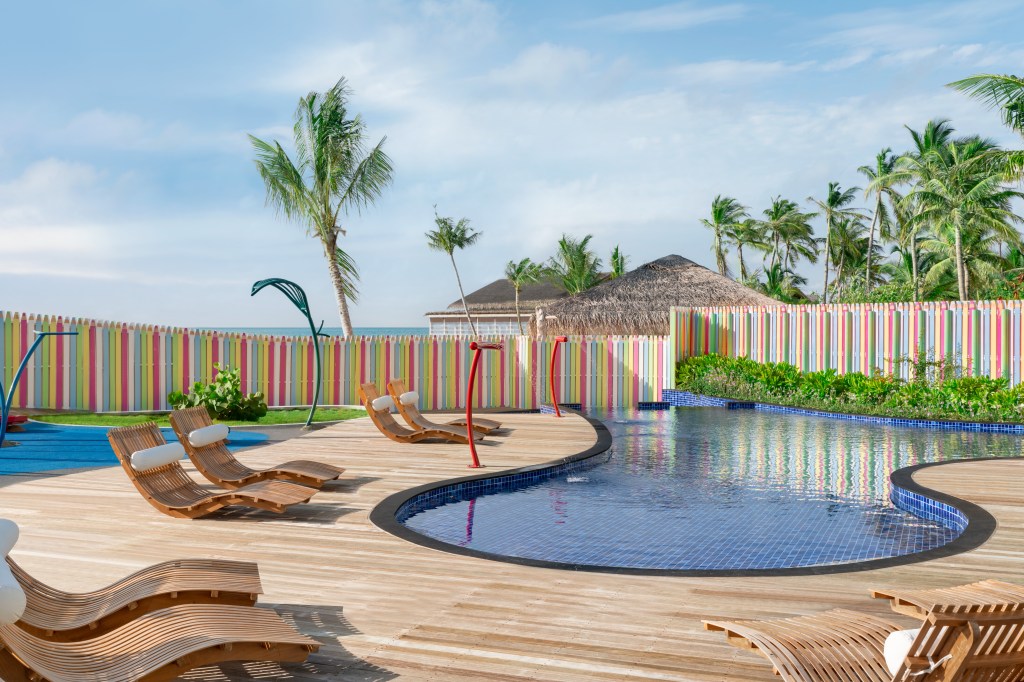 Krakengiri Kids' Club
Recommended ages: Babies and children up to 12 years 
Operating Hours: 9:00 a.m. - 6:00 p.m. Daily 
Re:Fuel Teens Club
Recommended ages: 12 years and above
Operating Hours: 9:00 a.m. - 6:00 p.m. Daily 
Hilton Maldives Amingiri Resort & Spa features an array of thoughtful amenities, including well-designed offerings to cater to babies and older children - from a dedicated kids' club to a teenagers-only rooftop lounge - making it the perfect holiday getaway for the family. The Krakengiri Kids' Club is a purpose-built space equipped with modern multicultural toys, games and a crafts area with an interactive doodle wall. The club also has a spacious outdoor area that comprises a small sports ground, a swimming pool, a baby pool and a splash park that is great for children to enjoy some fun in the sun. Other amenities include a multimedia space, a separate toddler room and sleep rooms for your little ones to have a relaxing snooze. 
For the older children aged 12 years and above, the Re:Fuel Teens Club is a rooftop lounge exclusively dedicated to teenagers. The young ones are in for a real treat, with a milkshake barista on hand to serve up non-alcoholic drinks or help them make their own milkshakes. With all sorts of toppings like whipped cream, chocolate sauce, and sprinkles, teens can go wild with their creations. A cute seating area overlooks the sea where teens can lounge with their drinks and have a little me-time away from their parents (or vice versa). There's also plenty of activities, including playing on the beach, swimming in the sea, snorkeling, and splashing in the main hotel pool. Throw in the full array of activities in the kids' club, a turtle talk by the resident marine biologist, kids' yoga, shell collecting and lots of fun and games, and they'll never run out of things to do.
For the Eco-Conscious Parent

Conrad Bali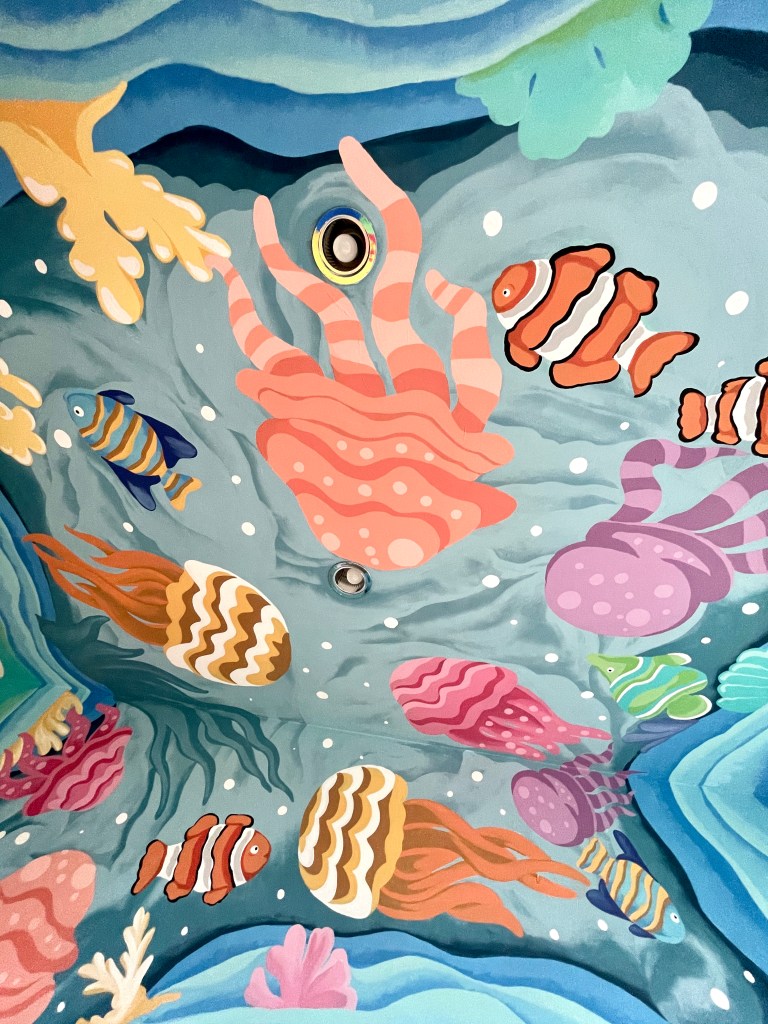 Kura Kura Kids' Club
Recommended ages: 3-12 years old
Operating Hours: 9:00 a.m. - 5:00 p.m. Daily 
Conrad Bali's Kura Kura Kids' Club is designed to elevate children's play experience while taking care to be mindful of the environment. The unique Kura Kura play space has been transformed into a vibrant underwater world to stimulate children's senses, curiousity and imagination.
Conrad commissioned talented local visual artists from Mural Bali - interior designers that specialise in Balinese artwork that employ eco-friendly water-based paints - to create an eye-catching marine world filled with weird and wonderful creatures to inspire kids' creativity and pique their interest in learning more about the big blue and its ecology. The idea was to marry the richness of Balinese local artistic talent with culture by giving them a blank canvas to decorate and translate Tanjung Benoa's fishermen village lifestyle painted onto the ceiling of the play space, where you will see the traditional jukung (a small wooden Indonesian fishing boat) and abundance of life under the sea in and around the location. 
The toy selection at Kura Kura Kids' Club was also recently upgraded, removing plastic items and replacing them with Indonesian traditional toys made from natural materials such as wood and bamboo to enhance tactile and sensory play. Outdoors, located immediately adjacent to the ocean, the little ones can discover an expansive and safe playground filled with different structures, equipment and spaces to engage in free play, offering a welcome break from screen time. Kura Kura Kids' Club offers complimentary structured activities such as yoga, Balinese cosplay, dancing and traditional puppet-making, origami and face painting among others. There are also engaging activities children may join for a small fee such as clay and turtle painting, t-shirt and bag painting along with jewellery making. Whether parents want to laze by the dazzling lagoon pool, work out in the well-equipped fitness centre or have a spa afternoon, they can be confident that their little ones will be extremely well cared for. 
For The Curious Explorer

Hilton Ningbo Dongqian Lake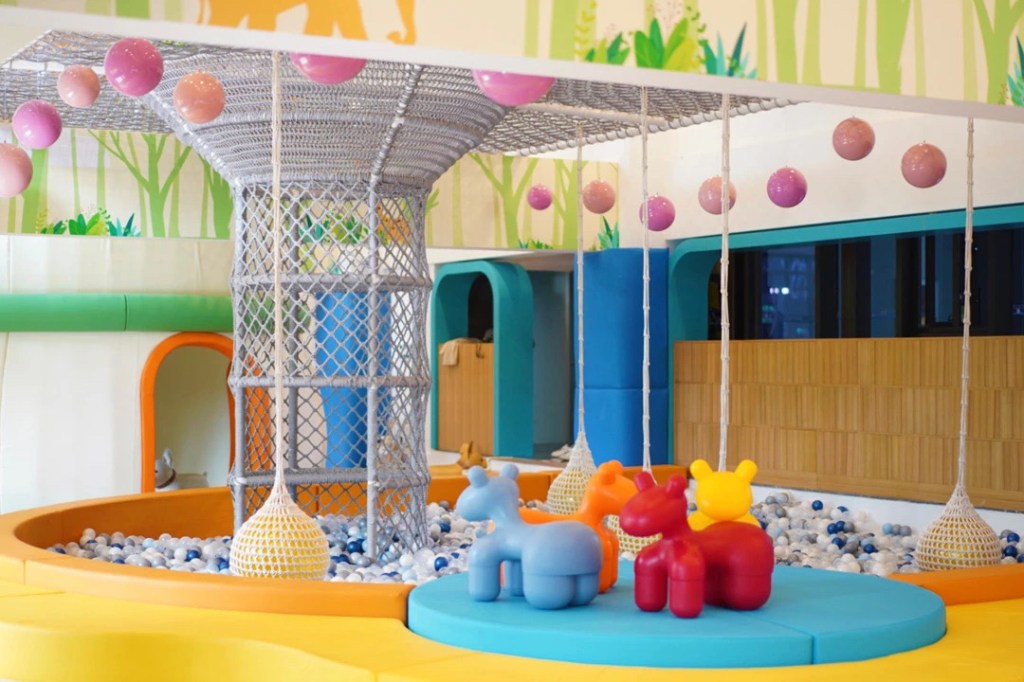 Kids' Zone
Recommended ages: 1-12 years old
Operating Hours: 8:00 a.m. - 8:00 p.m. Daily
Hilton Ningbo Dongqian Lake has a 2,000 square metre dedicated playzone for children. This playful and comfortable space offers your children the perfect balance of activities (sports, crafts, games) and moments of rest. With spaces and activities customised for the different age groups, the Kids' Zone was conceived especially for this special stage of childhood where holiday memories are at their most vivid. The activities and play spaces available incorporate a mix of sports, discovery and adventure, whether it's marine ball, kids' net crawl, forest maze, karting, sand pool, rock climbing, exercise area, a seven-metre-long slide or a mini carousel. Children can participate in activities and explore sites created exclusively for them at their own pace. All children are to be accompanied by parents.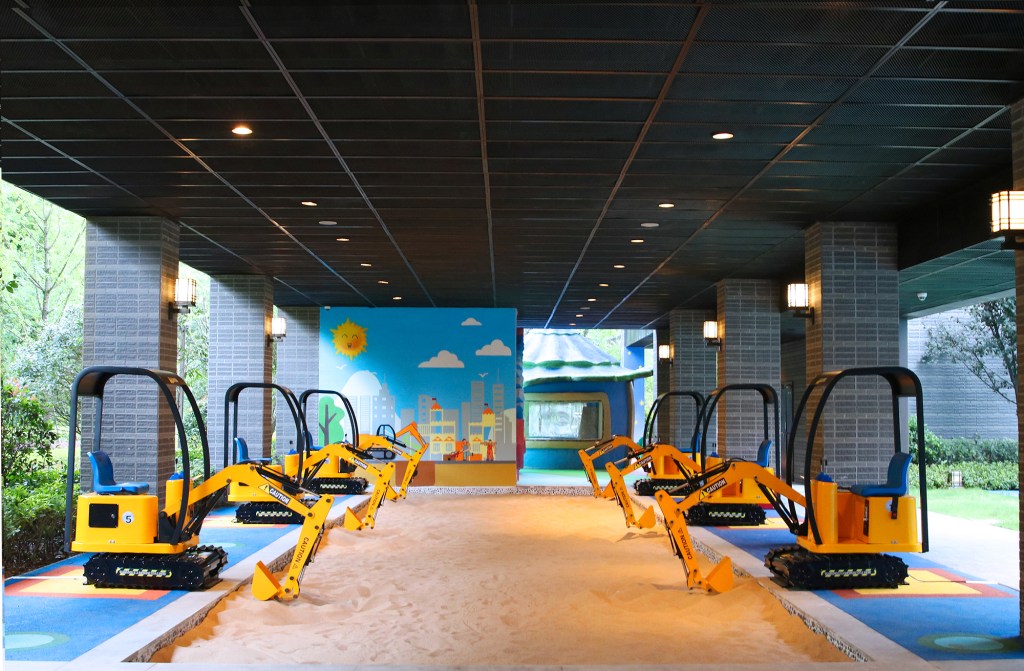 For The Water Baby

Hilton Odawara Resort & Spa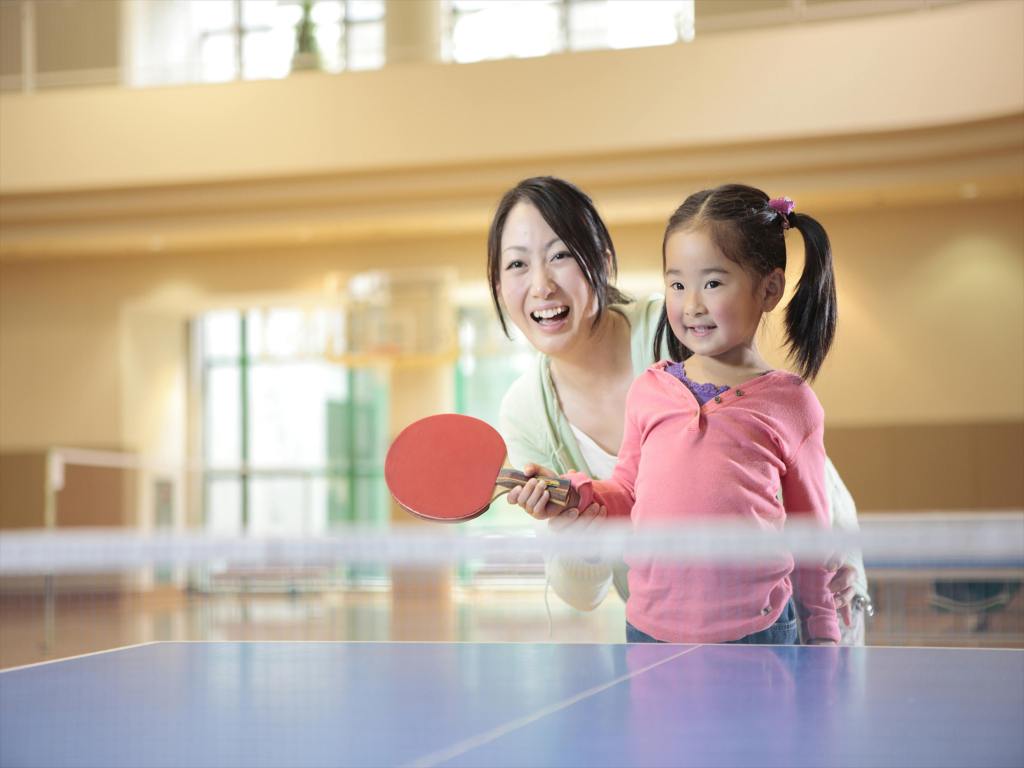 Kids' Club
Recommended ages: 4-12 years old
Hilton Odawara Resort & Spa Kids' Club, which is open to children from four to 12 years old, offers the Bade Zone, an all-weather heated pool facility equipped with 10 indoor and outdoor leisure pools, a 25-metre pool, and a dry sauna that both adults and children can enjoy. The larger pools have fun fountains popping out from every direction while the outdoor pools include jacuzzis that allow you to relax in nature while soaking in the sun. 
Other features of the Kids' Club include the Kids' Room which is a space where small children can play freely; a large space where the whole family can enjoy playing badminton and table tennis; an 18-hole outdoor putter course with natural grass; the multipurpose square where children can play in the large space of natural grass; and an amusement facility which encompasses bowling (ten lanes), karaoke (five rooms), and a game corner that can be enjoyed by children and adults. 
The Hilton Odawara Resort & Spa Kids' Club members can enjoy a variety of special offers, including birthday and great rates in leisure activities throughout the year.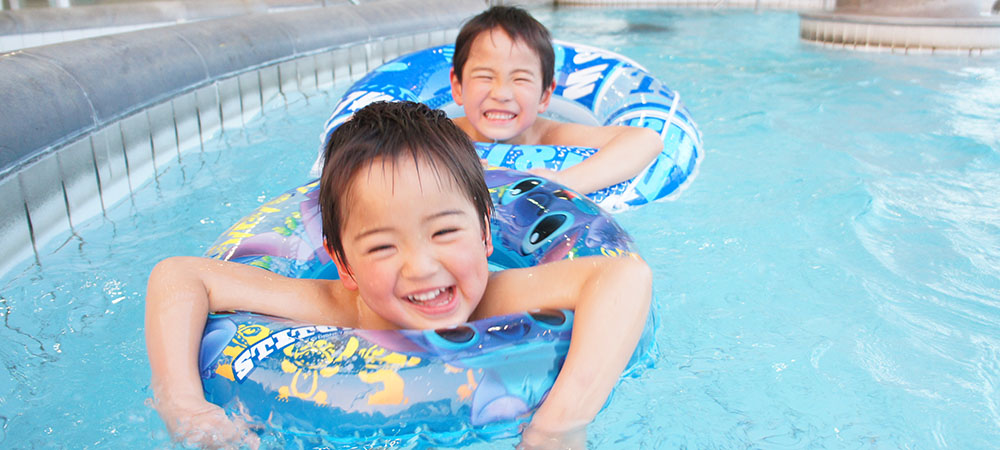 For the Little Adventurer

Conrad Maldives Rangali Island
MAJAA Explorers' Hub
Recommended ages: 3-12 years old
Operating Hours: 9:00 a.m. - 6:00 p.m. Daily
Furavaaru Teens Club
Recommended ages: 12 years and above
Operating Hours: 9:00 a.m. - 6:00 p.m. Daily
The two-island Conrad Maldives Rangali Island resort stretches across a quieter, adults-only Rangali Island and a family-friendly Rangali-Finolhu island. The latter is where little ones can enjoy getting a taste of the Maldives' rich culture through play, themed games and island adventures. For the little adventurers, there is the MAJAA Explorers' Hub, a haven for children aged three to 12 years old that ensures your little ones enjoy their vacation as much as you do. Children under three are welcome with a parent, guardian or babysitter while babysitting service is also available. Meals are provided with bookings made 24 hours in advance. The resort has also newly introduced a Furavaaru Teens Club for energetic adolescents as an added attraction for families travelling with this age group. Both clubs offer a world of discovery and excitement just waiting to be explored, including marine adventures, sports and games, arts and crafts, and culinary workshops.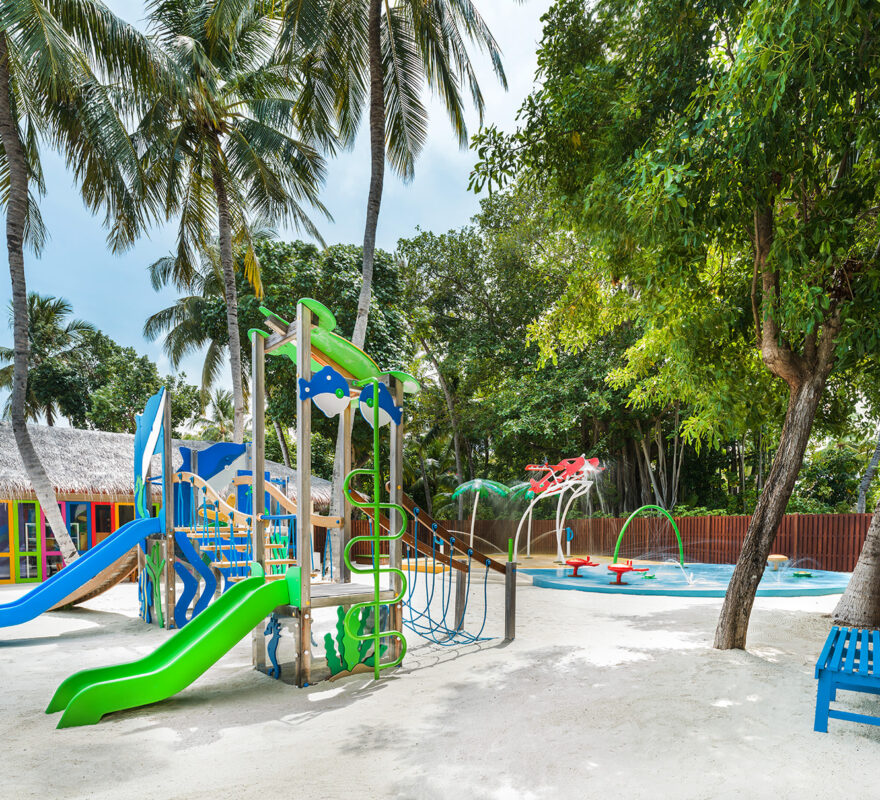 When travelers go beyond the ordinary with one-of-a-kind, out-of-this-world experiences, a vacation becomes a life-long memory that brings a smile for years to come. When seeking an extraordinary vacation, it matters where you stay. Guests of Hilton know that firsthand, and to go above and beyond, they turn to Hilton Honors Experiences to add that extra oomph. These specially curated, unique offerings help travelers make the most out of their vacations. Where will your Points take you? Here's just a hint of amazing experiences Hilton Honors Experiences have offered around the world.
Culinary Experiences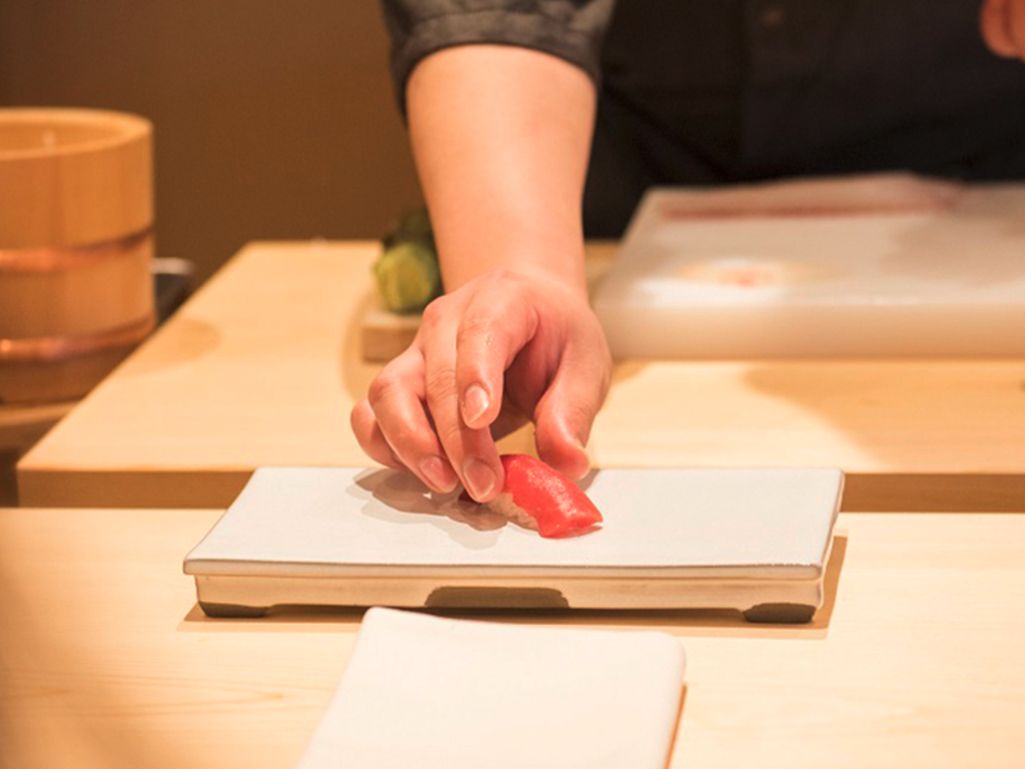 One of the best parts of traveling to new destinations is sampling the local cuisine, made incredibly fresh with ingredients often not found back at home. Hilton Honors Experiences regularly feature culinary experiences, such as delicious dinners, sumptuous brunches and tantalizing tastings. For example, a stay at Hilton Manila allowed guests to enjoy its four-course dining experience by taking two guests for tastings at each of the hotel's four different restaurants for just 25,000 Points. In Japan, the birthplace of sushi, 100,000 Points gave diners a chance to savor the finest sushi with curated sake at KawaUme at Hilton Osaka. Cocktail and wine tastings are also often available, such as an opportunity to become a gin guru recently offered with a Czech Gin Aficionado at Hilton Prague.
Romantic Experiences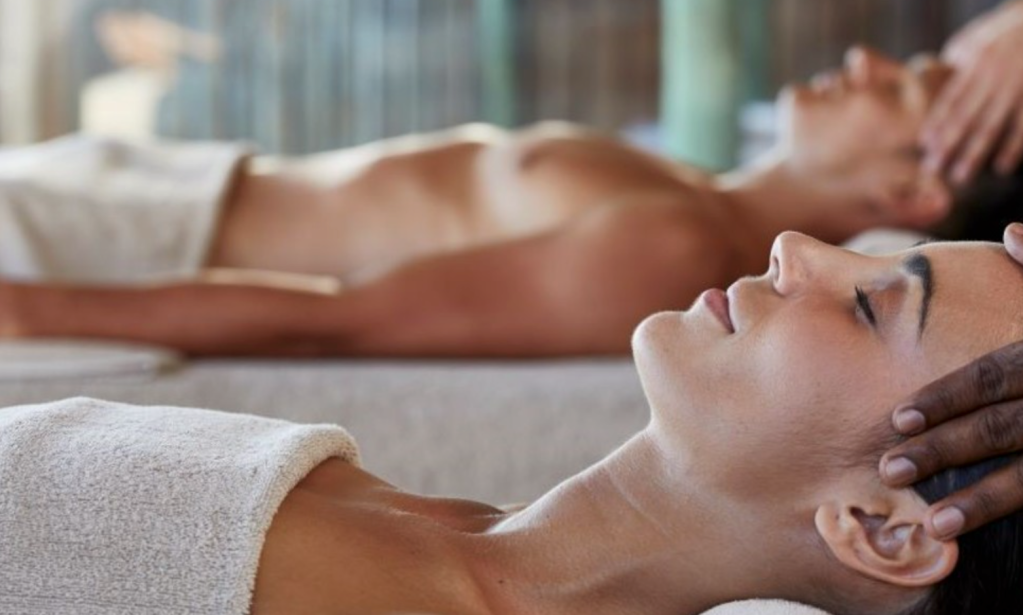 Hilton Honors Experiences turns up the love meter with private, romantic offerings for guests who want a little extra spark on their journeys, like dining under the stars on a white-sand beach with Points. A romantic, candle-lit dinner for two promotion recently featured by Conrad Koh Samui began with a sunset cocktail at KO Lounge before moving to the beach, where couples dined on a customized seven-course menu, paired with a two glasses of champagne, for 100,000 Points. Blissful massage and spa treatments for two are also regularly featured, such as Conrad Maldives Rangali Island's recent luxurious 120-minute Allure Signature Couple's Treatment that included an invigorating body scrub, body massage and a reviving mini-facial for 150,000 Points.
Musical Experiences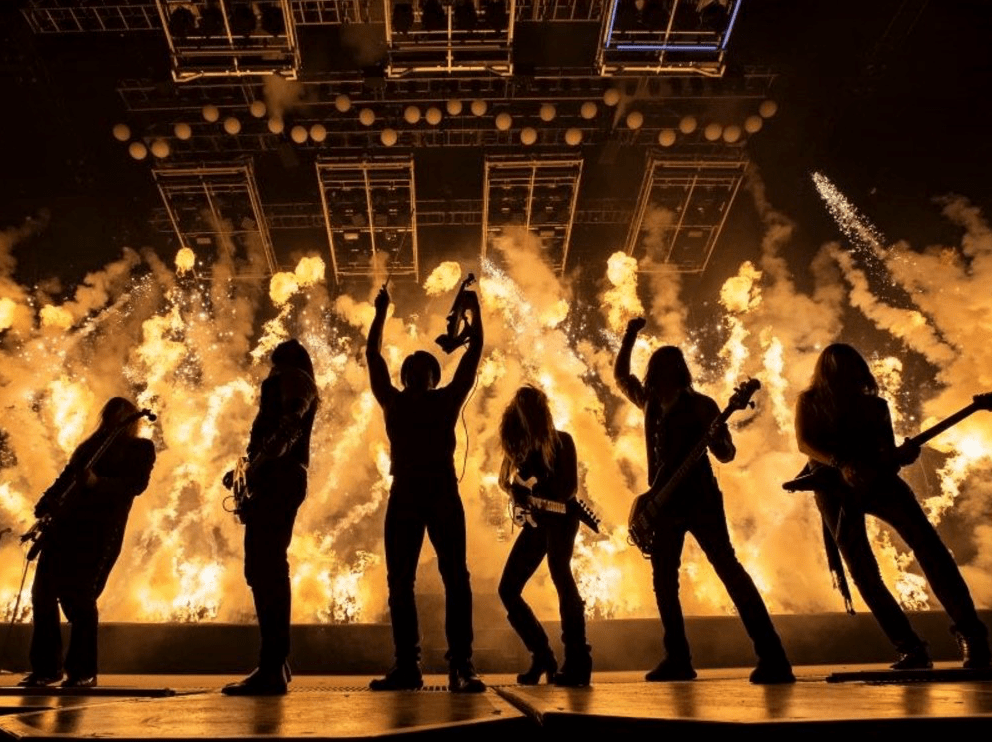 Hilton Honors Experiences has an array of up-close and personal musical experiences with your favorite musicians. Whether it's bidding on an intimate acoustic session with country crooner Luke Bryan, followed by his full show at Resorts World Las Vegas or wine tasting with Dave Matthews before catching the Grammy Award-winning musician perform in Chicago (both actual promotions found in 2022), the Hilton Honors Experiences website features a number of one-of-a-kind events. During the holidays, special experiences included seeing the Christmas Spectacular Starring the Radio City Rockettes or the Trans-Siberian Orchestra. Plus, using Tickets with Points, you can spend Points to purchase concert and live event tickets on Ticketmaster and Live Nation.
Sporting Experiences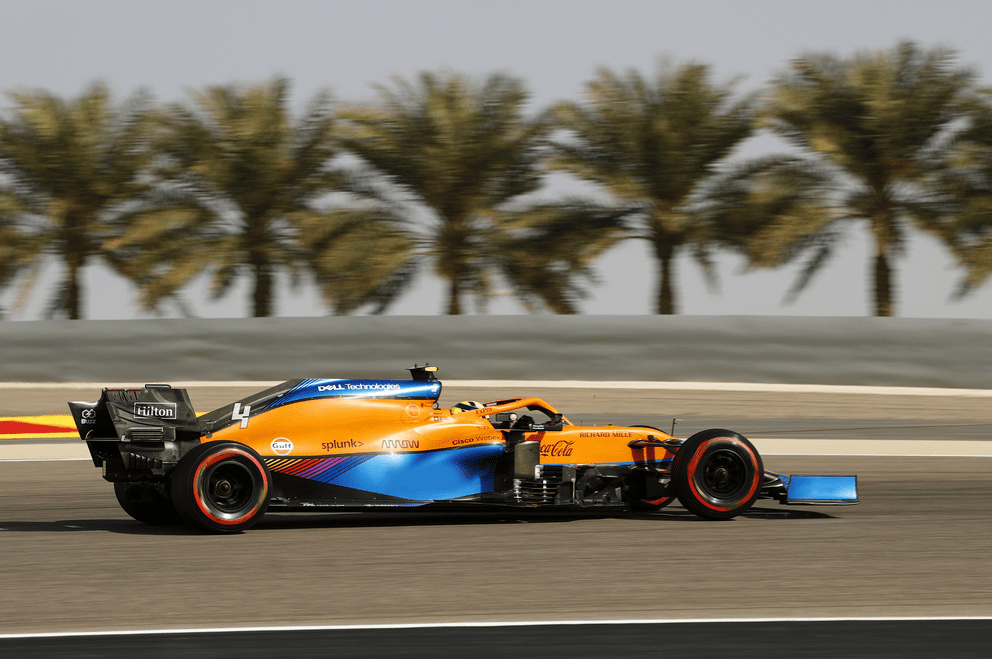 Hilton Honors also puts members in the middle of the action at exciting sporting events throughout the year. Guests with a need for speed had a chance to take part in special VIP Experiences with McLaren throughout 2022, such as its signature events in Miami and Singapore, where members caught races with pit-lane views and attended special McLaren-hosted events filled with racers and celebrities.
To find the current offerings available to enhance upcoming vacations, visit the Hilton Honors Experiences site. Not a member of Hilton Honors? It's free and easy to become one. Simply join here.