When traveling with your pets, it matters where you stay and Hilton's pet‑welcoming hotels make road trips to these BETTER CITIES FOR PETS™ Certified Cities better than ever.
Ask any pet owner about their pet and they are sure to gush. Pets aren't merely furry (or not-so-furry) creatures we love, but members of our family. As such, we want to spend as much time with them as possible, from going on hikes in wooded parks to sipping cocktails at outdoor beer gardens to hitting the road together for a vacation. 
Hilton's commitment to pets is why Canopy by Hilton, Embassy Suites by Hilton, Hilton Garden Inn, Hampton by Hilton, Tru by Hilton, Homewood Suites by Hilton and Home2 Suites by Hilton welcome furry friends at more than 4,600 hotels across the U.S. and Canada. In fact, to ensure paws-itive stays for Hilton guests – pets included – Hilton and Mars Petcare expanded their partnership to provide convenient pet health, wellness and behavioral support through innovative telehealth and online services, as well as an exclusive offer with Banfield Pet Hospital, to provide additional veterinary services.
Finding places to go and things to do with your beloved furballs is easy in Mars Petcare's BETTER CITIES FOR PETS™ Certified Cities. This special distinction is awarded to cities that commit to being pet-friendly, for example by having public pet amenities to support good pet health, offering pet-friendly parks and green space, and providing accessible and affordable options for those traveling with pets, such as Hilton's pet-friendly hotel brands. 
Want to take your whole pack on a trip? Here's a sampling of BETTER CITIES FOR PETS™ Certified Cities and Hilton properties ready to welcome you.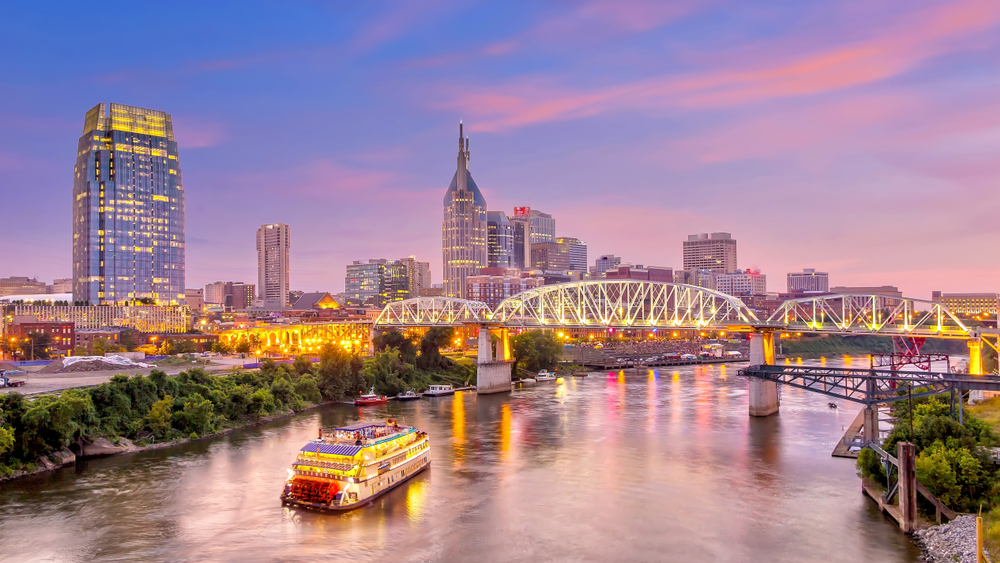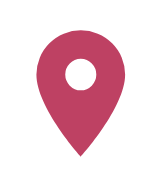 Nashville, Tennessee
Photo Credit: f11photo/Shutterstock
Music City USA is not only filled with musical attractions like the famed Grand Ole Opry, Ryman Auditorium and the Country Music Hall of Fame, but it's also one of the best cities to visit with pets. In fact, Nashville International Airport was the first certified pet-friendly airport in the country! Explore the food scene, play in the city's parks and lakes and even find dog accessories while shopping Nashville's fetch-ing shops. When you're ready to relax, retire to the new Embassy Suites by Hilton Nashville Downtown, the cat's meow and the largest Embassy Suites in the United States. With more than 500 pet-friendly, two-room suites across 30 stories, there's ample room to spread out, not to mention a spectacular rooftop bar with the best views of Nashville. Plus, guests can enjoy free made-to-order breakfast every morning and Evening Receptions with complimentary snacks and drinks.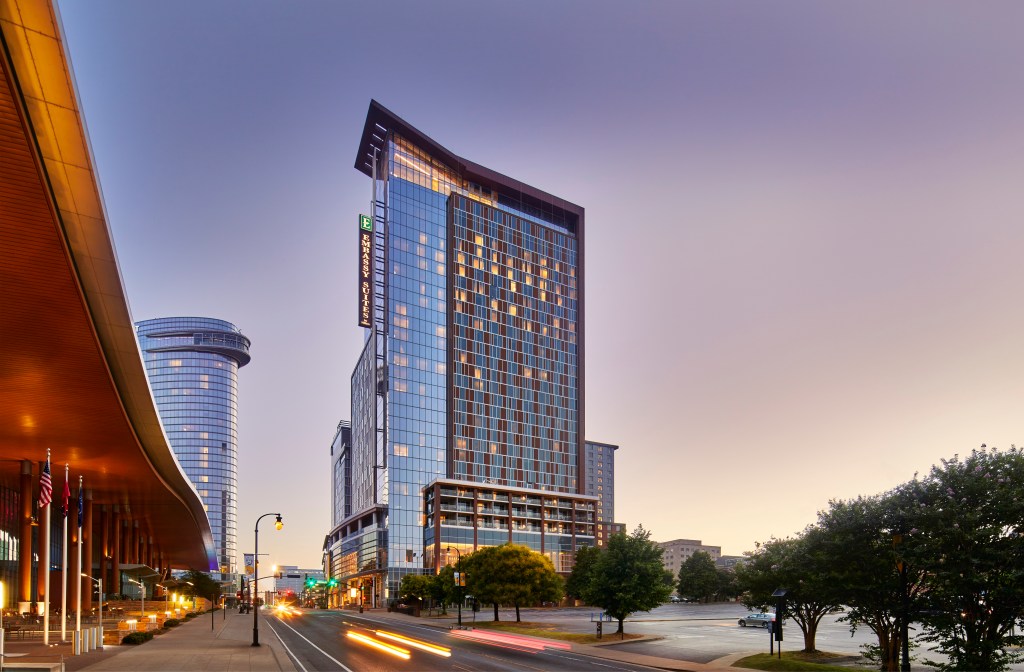 ---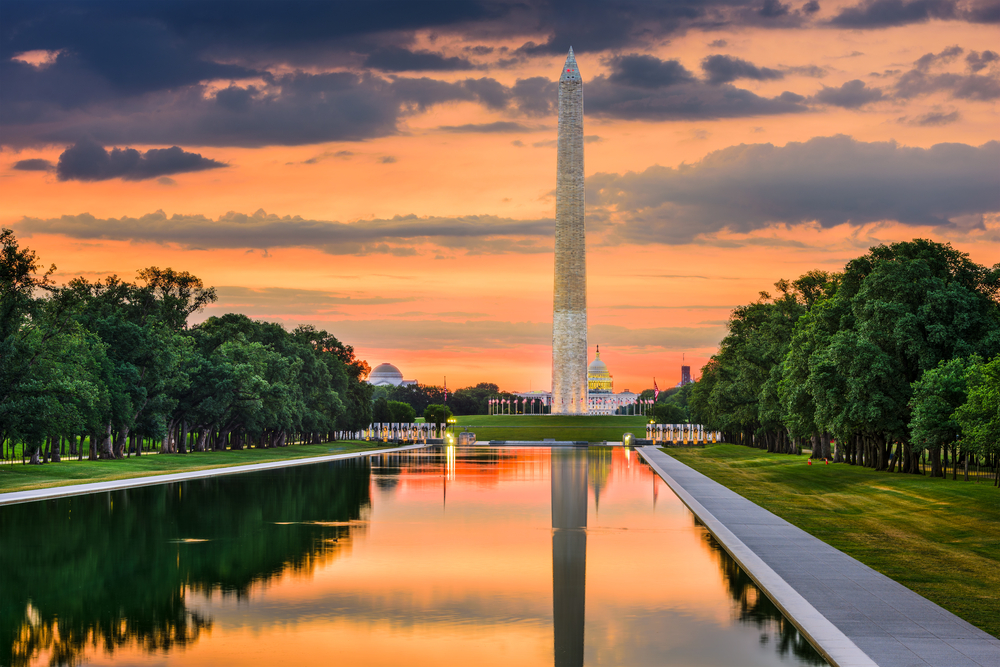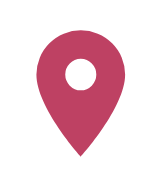 Washington, D.C.
Photo Credit: Sean Pavone/Shutterstock
Travelers to our nation's capital will find history at every turn with museums, monuments, memorials and more, making the District of Columbia paws-itively perfect for pet families. The National Mall, which stretches from the Lincoln Memorial to Capitol Hill, is an expansive greenspace for pets and owners to enjoy while taking in poignant sites. Pets are also abundant across the city at restaurants, Smithsonian gardens and the riverfront Navy Yard, where seasonal events are always being celebrated. Mere steps from the fun, Homewood Suites by Hilton Washington DC Capitol - Navy Yard provides spacious suites with fully equipped kitchens and home-like accommodations whether traveling for an extended or overnight stay.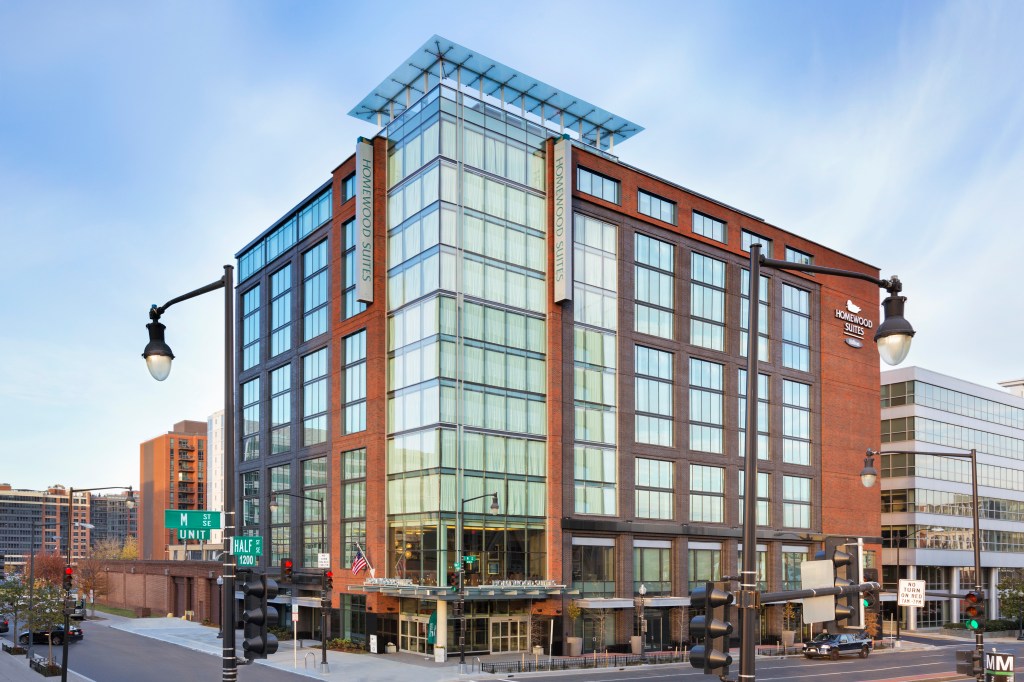 ---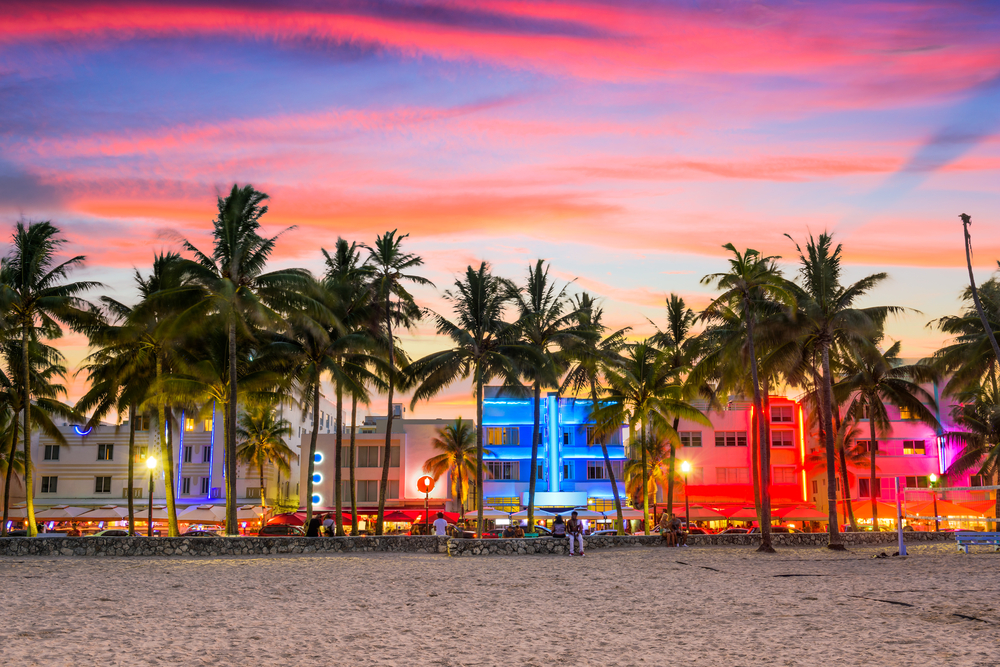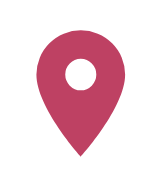 Miami, Florida
Photo Credit: Sean Pavone/Shutterstock
Hitting the beach with your pets is easier than ever in colorful and sunny Miami, where pet-designated beach areas and a variety of pet-friendly restaurants with patios to soak up the South Florida sun are plentiful. All across Miami, in fact, are opportunities for paw-some fun, including Biscayne National Park, Coconut Grove and Little Havana. When you're done exploring, enjoy waterfront views at the dual-brand Tru by Hilton and Home2 Suites by Hilton Miami Airport South Blue Lagoon. Conveniently close to the airport and all points pet-friendly, you'll enjoy a quiet reprieve and comfortable accommodations without having to sacrifice on services and amenities.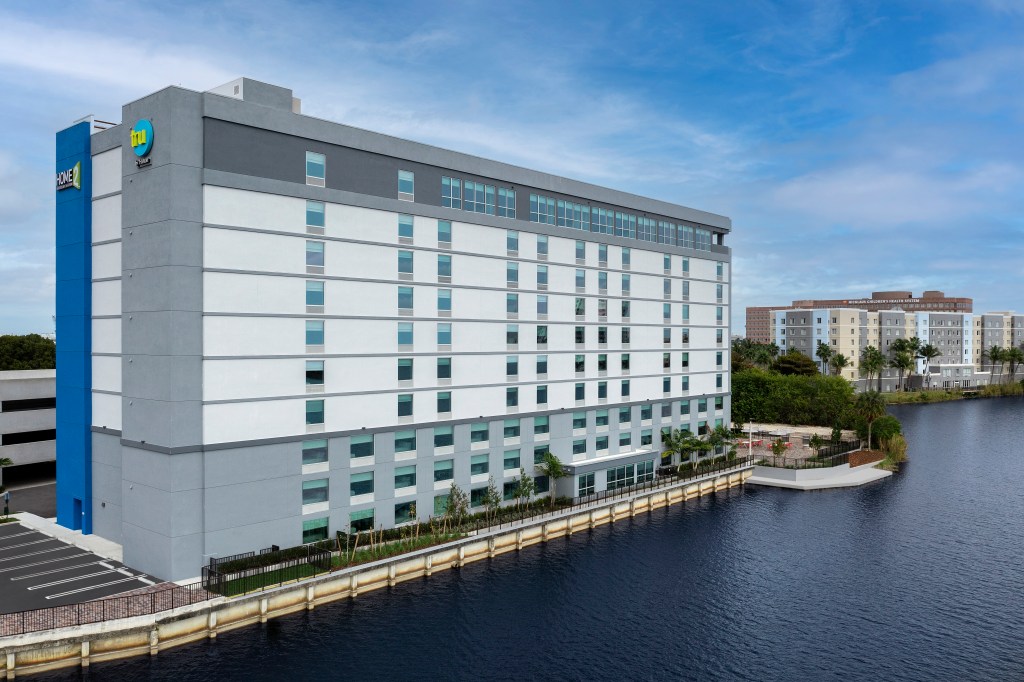 ---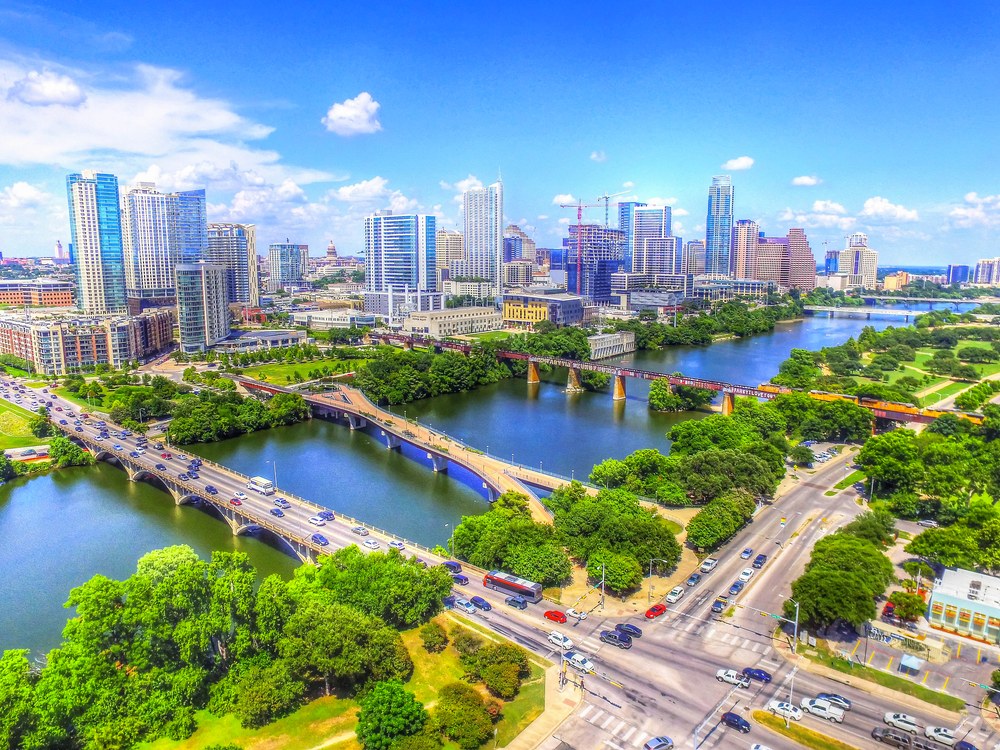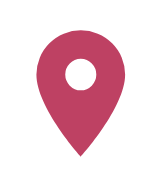 Austin, Texas
Photo Credit: Mike Holp/Shutterstock
A newly Certified City in 2022, the Texas Hill Country town loves to spread the love to pets and is consistently ranked one of the ulti-mutt cities in the country for animals of all sizes. Besting other cities for having the most dog-friendly restaurants and pet-friendly hotels, visitors can discover wineries, lakeside beaches and both outdoor and indoor dog parks during a visit to Austin. Pet owners will especially enjoy Canopy by Hilton Austin Downtown, which features a pet retreat dog walk area and its "Paws in the Neighborhood" amenity kit filled with special treats. The property also provides complimentary bicycles for two-legged guests to take a spin.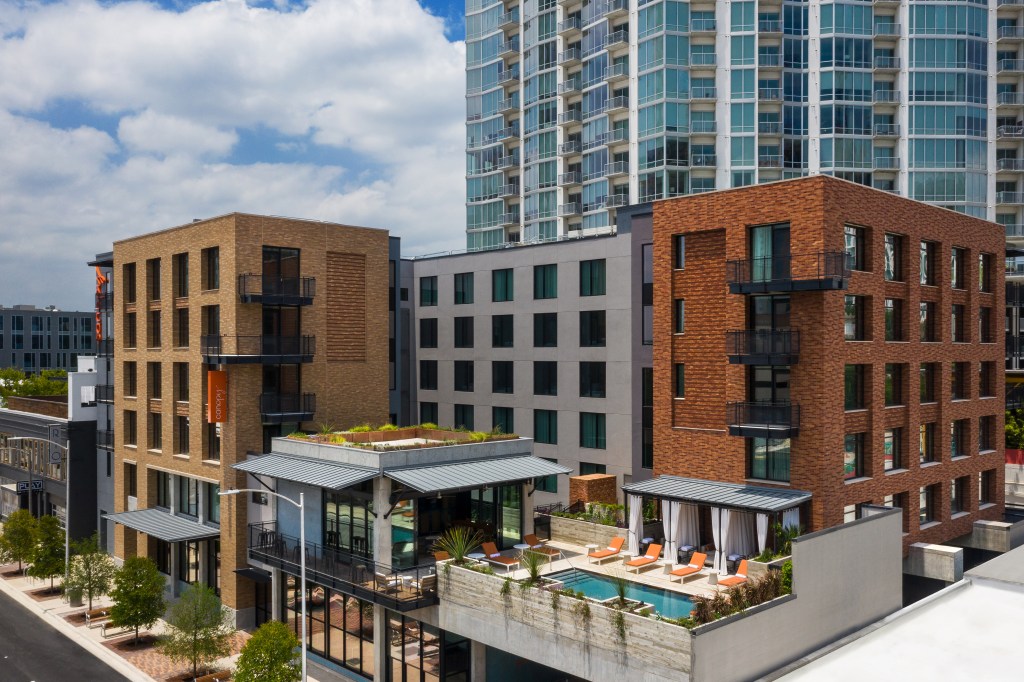 ---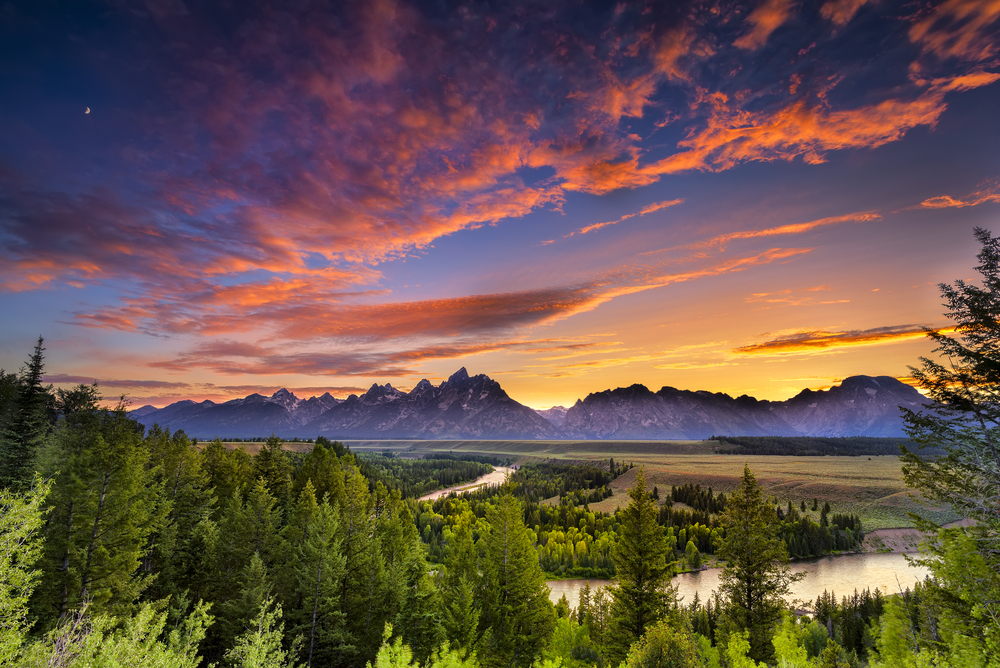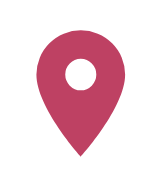 Jackson, Wyoming
Photo Credit: Dean Fikar/Shutterstock
Outdoor-loving travelers love to em-bark on a journey into the natural surroundings around Jackson, including Yellowstone and Grand Teton National Parks. Bringing pets along for trail hikes is an added bonus. Four-legged friends can be found at the area's lakes and creeks, as well as shops and restaurants with large patios for naps in the sun after a day's adventures. When dog gone tired, rest at Hampton Inn by Hilton Jackson Hole, located just minutes from the picturesque Town Square. The lodge-inspired property is surrounded by greenspace pets can enjoy, and the hotel's full-service restaurant and bar will ensure you're properly replenished daily.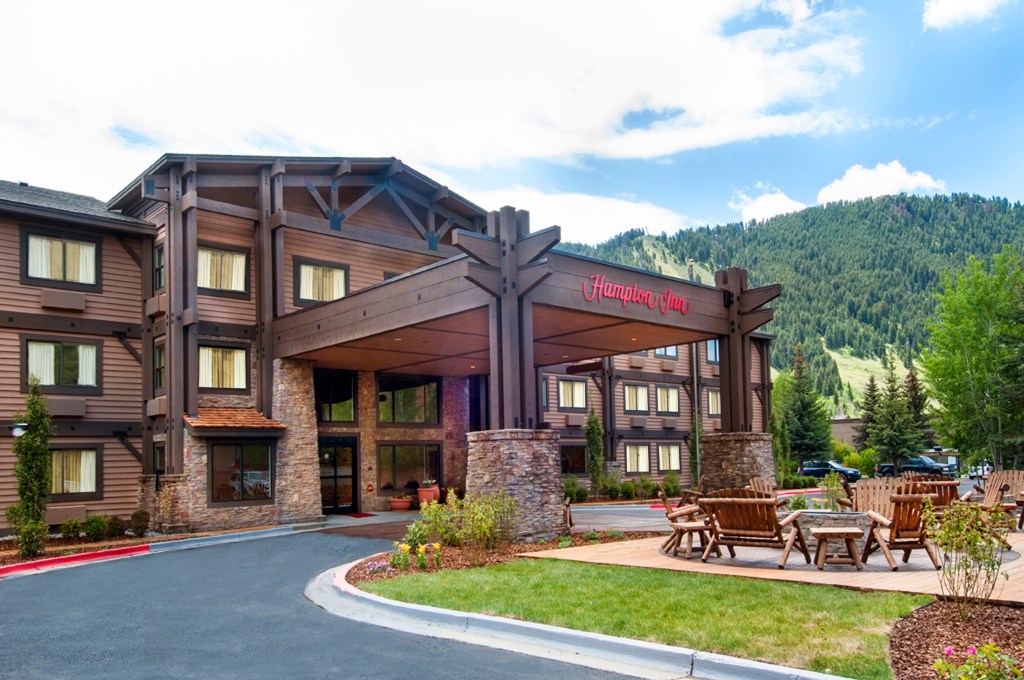 ---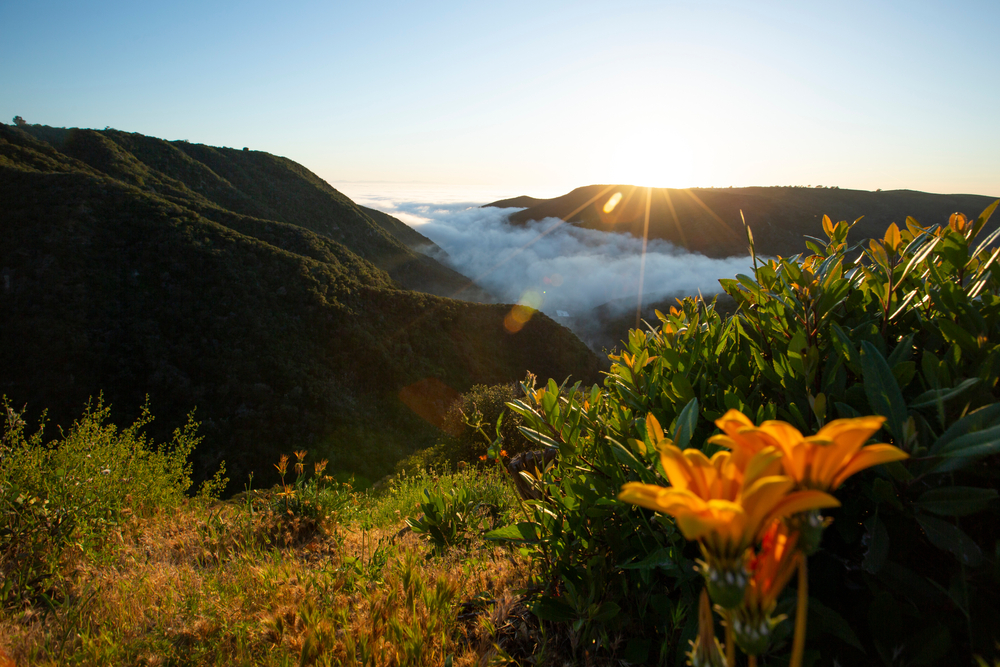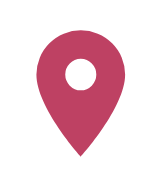 Laguna Niguel, California
Photo Credit: Matt Gush/Shutterstock
This Orange County, California city is nestled between Pacific Ocean-hugging beaches and mountains with 80 miles of award-winning trails for pets and their humans. There are a number of pup-tacular places, too, including 25 neighborhood parks, six sports parks, two county parks and an off-leash dog park. Stay at the nearby Hilton Garden Inn Irvine Spectrum Lake Forest, which is just a 9-mile drive from the front door to famed Laguna Beach, where pets can play in the sand and surf year-round.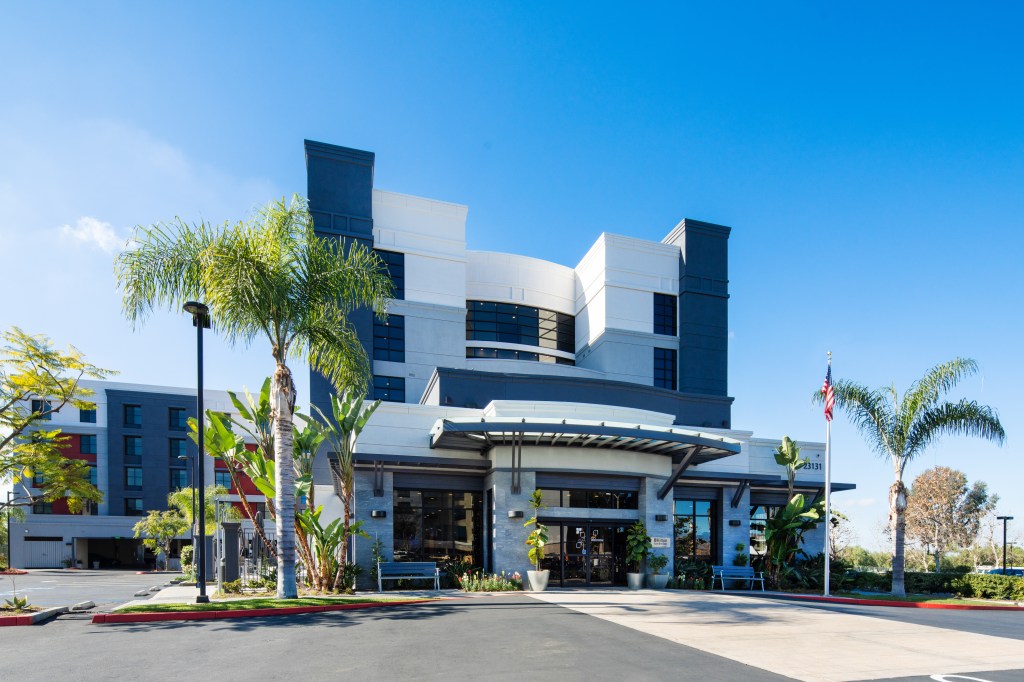 To find more pet-friendly destinations, visit BetterCitiesForPets.com/cities. To book a pet-friendly stay with Hilton, select the Pet-Friendly filter on Hilton.com to see a wide array of options worldwide. Hilton Honors members can also redeem Points to book rooms at any Hilton. Not a member? It's free to enroll. Join here.