Roasted Acorn Squash and Pumpkin Soup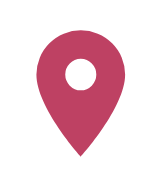 TASTE Restaurant and Bar, Embassy Suites by Hilton Tampa Downtown Convention Center
Perfectly blended pumpkin-and-squash puree and topped with spiced pepitas, crema and micro cilantro, this is the soup anyone would love in winter. 
Complex Executive Chef James King recommends pairing it with an Old Fashion to compliment the soup flavors.
"Even in Tampa, there are days when you want a hot bowl of delicious soup," he said. "This recipe is so easy to make, and you can easily experiment with different ingredients to make it your own."
Ingredients
1 acorn squash peeled and cut into cubes
1 can of pumpkin puree
1/2 medium onion chopped
1 garlic clove, minced
1 tablespoon olive oil
2 cups chicken broth or vegetable broth
1 cup of water
1-2 chipotle chiles in adobo sauce, seeded and chopped (use 2 if you really want a lot of spice)
Salt & pepper to taste
Sour cream or Greek yogurt
Fresh cilantro
Fresh squeezed lime
1/2 cup toasted pumpkin seeds
Directions
Heat olive oil in a large pot heat over medium heat
Add onion and garlic. Sauté until onion is translucent
Add chopped acorn squash and season with salt and pepper
In a medium bowl whisk stock and pumpkin together
Add pumpkin mixture to the pot
Add water and bring to a boil
Reduce heat to a simmer and allow to cook for about one hour or until it has reduced to the desired consistency
Carefully use a hand blender to puree the soup
Add a squeeze of lime and top with crema
Garnish with fresh toasted pepitas and cilantro
Hilton Chefs Across the U.S. Share Their Favorite Winter Comfort Foods
This recipe is part of our series showcasing what's popular in cities across the United States during the winter months.