The Rockies are the largest mountain system in North America, stretching from western Canada to the southwestern United States. While these majestic peaks offer awe-inspiring views and a bounty of recreational activities in any season, winter brings a sense of stunning serenity that makes for an adventurous road trip destination for intrepid explorers. 
Those who make the journey are sure to fall in love with these five Rocky Mountain destinations that take you from Montana's rugged Big Sky Country to the spectacular southwestern setting of New Mexico.
Start Your Epic Mountain Adventure in Sunny Bozeman
The dynamic offerings of Bozeman provide the perfect starting point for this mountainous road trip. With an average of 300 sunny days per year, the city offers all the striking natural scenery you'd expect from the rugged cowboy country of Montana in a hip city setting that's filled with gourmet restaurants, quirky boutiques, notable museums, and more. Here you can try your hand at adventurous pursuits such as skiing and snowshoeing, or take in a theater production followed by a decadent meal of bison, elk, or the local specialty, huckleberries, which are found in everything from jams to pies, ice cream, and other tasty treats. Then come nightfall, settle into a room at the centrally located Hilton Garden Inn Bozeman to rest up for your next escapade.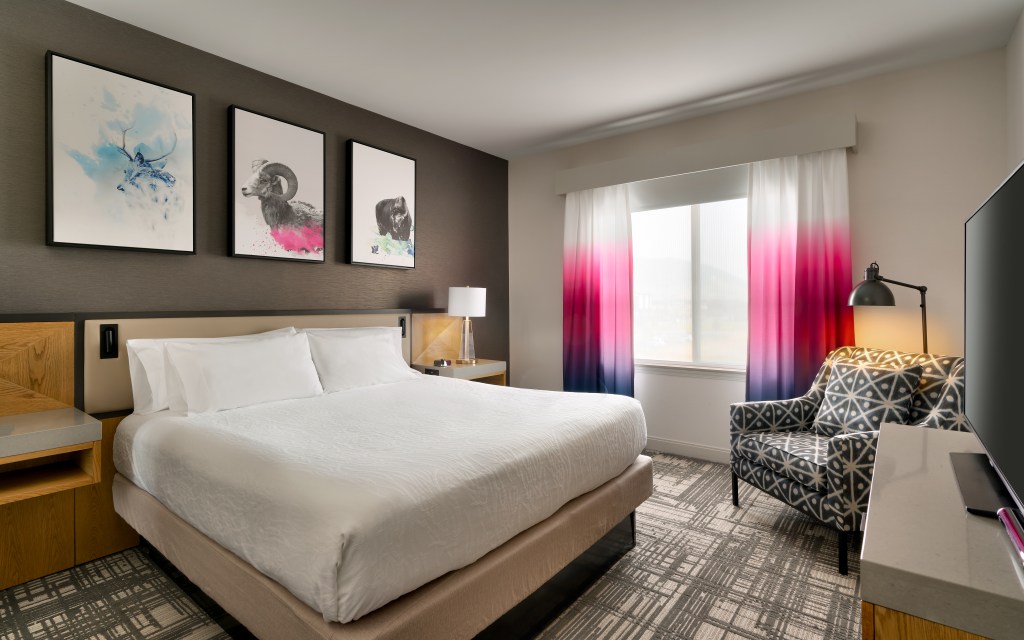 Discover Big Sky and Big Snowfalls on the Road to Jackson Hole
As you make your way south through the mountains, you'll find yourself in Big Sky Country which, as the name suggests, serves up incredible scenery in a wide-open setting. As you drive you'll skirt along the borders of Yellowstone and Grand Teton National Parks and, while many of the paths into these parks are prone to closure during the snowy winter months, the journey offers a high probability of spotting the area's notable wildlife along your route. Jackson, Wyoming makes an idyllic spot to stop and spend a few days exploring the region. Visit iconic natural attractions such as Old Faithful on a snowmobile tour, then stay at the roomy Homewood Suites by Hilton Jackson, which offers the perfect home base for your thrill ride.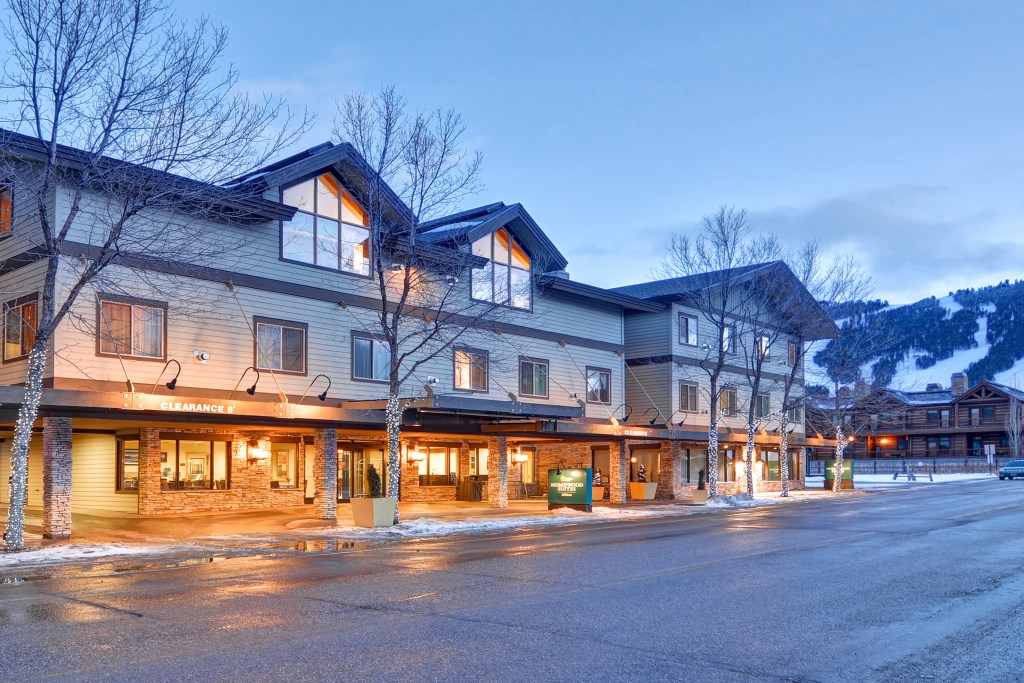 Walk Through History on the Journey to Glenwood Springs
Though you'll be making this trip by car, you'll be traveling in the footsteps of giants. Dinosaurs once roamed these lands, and Utah's Dinosaur National Monument makes the perfect pit stop to explore the traces these prehistoric beasts left behind. It's a good spot to rest on your journey to your next stay in the charming Colorado hamlet of Glenwood Springs. Home to world-famous hot springs, this region's outdoor adventures are just as worthy of exploration as its geothermal amenities. Whether you're looking to hit the slopes or soak up mineral-rich water, you'll find lots to love in this charming town. Book your stay at Hampton Inn Glenwood Springs to be within walking distance of the city's top sights.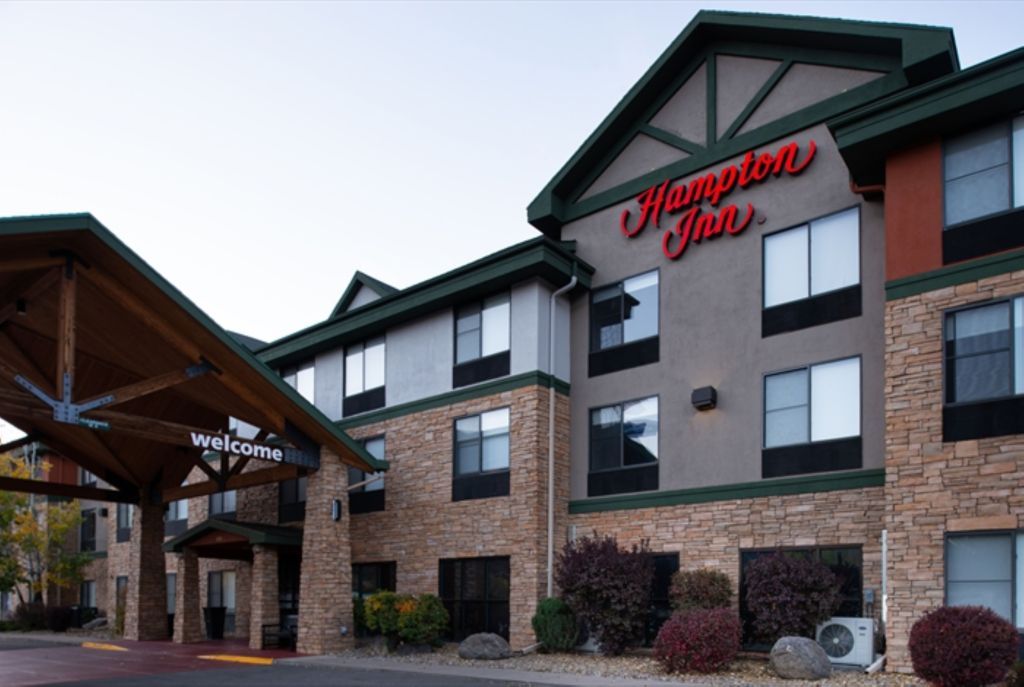 Savor Craft Brews and Craggy Foothills in Boulder
Travel east and you'll find yourself at the mountain foothills in the stylish town of Boulder. Surrounded by craggy rock formations known as 'The Flatirons,' this Colorado city is known for being a college town with a trendy downtown area. A stroll down artsy Pearl Street takes you through the city's cultural heart, and no visit to the region would be complete without enjoying a beer from one of Boulder's 18 breweries. Here you're also close to the stunning beauty of Rocky Mountain National Park, where winter activities range from romantic sleigh rides to heart-racing cross-country skiing expeditions. Check into Embassy Suites by Hilton Boulder and make your way into the hotel's rooftop pool for stunning mountain views while you swim.
Wrap Up Your Travels in the Southwestern Splendor of Taos
Taos, New Mexico is renowned for its skiing terrain, and the area is home to family-friendly activities such as ice skating and children's snow sports, including beginner's snowboarding lessons and unforgettable sledding hills. Beyond the slopes, this high desert town is the ancestral homeland of the Taos Pueblo Indians and today's Pueblo artists are keeping this heritage alive through hand-crafted art and pottery-making. Throughout town you'll discover ancient pueblo architecture and a unique mix of Southwestern cultures, making this destination the perfect culminating spot for this journey. History buffs will enjoy a stay at the artistically-appointed Hotel Don Fernando de Taos, Tapestry Collection by Hilton, which embraces the area's storied legacy.