DoubleTree by Hilton hotels have been welcoming guests with their signature, warm chocolate chip cookie for over 30 years. Last August, Sarah Allgire, a designer from Columbus, Ohio, one of the 19 million people who enjoy DoubleTree Cookies each year, was scrolling through her social media and saw the call: for the first time ever, DoubleTree by Hilton was asking cookie lovers, bakers, creators, doodlers, wanderlusters, globetrotters and more from the United States to channel their creativity and doodle a design for the DoubleTree Cookie sleeve. (You know, that envelope-type packaging in which the beloved cookie is served to guests?) Doodlers were asked to express their love for the baked good in their designs and showcase what a warm DoubleTree by Hilton welcome means to them. The prize? The winning design would appear on cookie sleeves in more than 350 DoubleTree by Hilton hotels in the United States and the winner would receive one million Hilton Honors Points, five free nights at any DoubleTree Hilton hotel around the world, a $1,000 Delta Airlines gift card and free DoubleTree by Hilton cookies for a year.
Allgire was inspired to enter by her own DoubleTree by Hilton memories. "I remember traveling to DoubleTree by Hilton hotels when I was young, and the idea of the free cookie was revolutionary. Now, as a parent, I really enjoy seeing how excited my kids get about the same thing – it's a nice welcoming treat when we are traveling and out of our normal routine," said Allgire. 
When it came time to design her doodle, Allgire said, "When I think of hospitality and what it means to be welcoming, I think of two things: food and connection." Allgire's winning sleeve design features four friendly cookies, welcoming guests to the hotel in six languages with the delicious aroma of a freshly baked cookie encircling each. "I imagined the cookies coming to life as ambassadors, offering guests a warm welcome as they arrive." 
"I love learning new languages and practicing my skills daily and though I've only had the opportunity to travel internationally a few times so far, I know travel can be difficult when you don't fully understand the language. I was hoping my drawing would communicate that at DoubleTree by Hilton, everyone is welcome. The different languages help showcase that DoubleTree by Hilton is glad you are here no matter where you are coming from. Plus, my kids essentially commanded that I enter and win, if only for the chance at a year of free cookies!"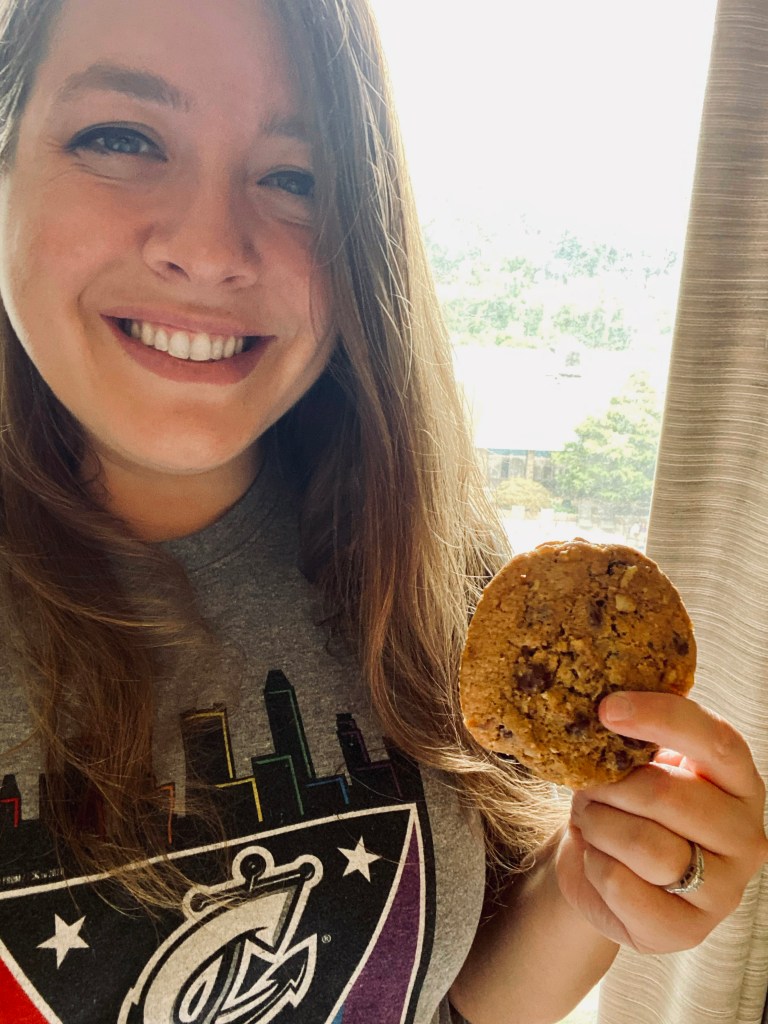 Allgire's design made its way through various rounds of judging for the social media contest, ultimately earning her the top prize. She was thrilled to share the news with the family, especially her kids who had encouraged her to enter the contest. Though there were plenty of fun and inspiring submissions, Allgire's doodle of a warm DoubleTree by Hilton welcome captured the feeling for judges and social media voters perfectly and she was honored to receive the prize. 
With 7,000 properties around the world, Allgire can redeem her Points to book one of more than 1.1 million rooms in 123 countries. "My ultimate goal for the Points is to experience new things with my family and help broaden our horizons. I'm looking forward to making memories with them in new places and the cookies will make it all a little sweeter," said Allgire.
Dream-Come-True Ways to Redeem 1 Million Points
Allgire's travel dreams are about to become a reality thanks to her grand-prize-winning design that will be featured in more than 350 DoubleTree by Hilton hotels in the United States for a limited time. Travelers worldwide can enroll in Hilton Honors and start accumulating Points to begin working toward their own dreams. DoubleTree by Hilton has a variety of ways to redeem Points, including these dream-come-true escapes travelers can enjoy.
Baseball Stadium Tour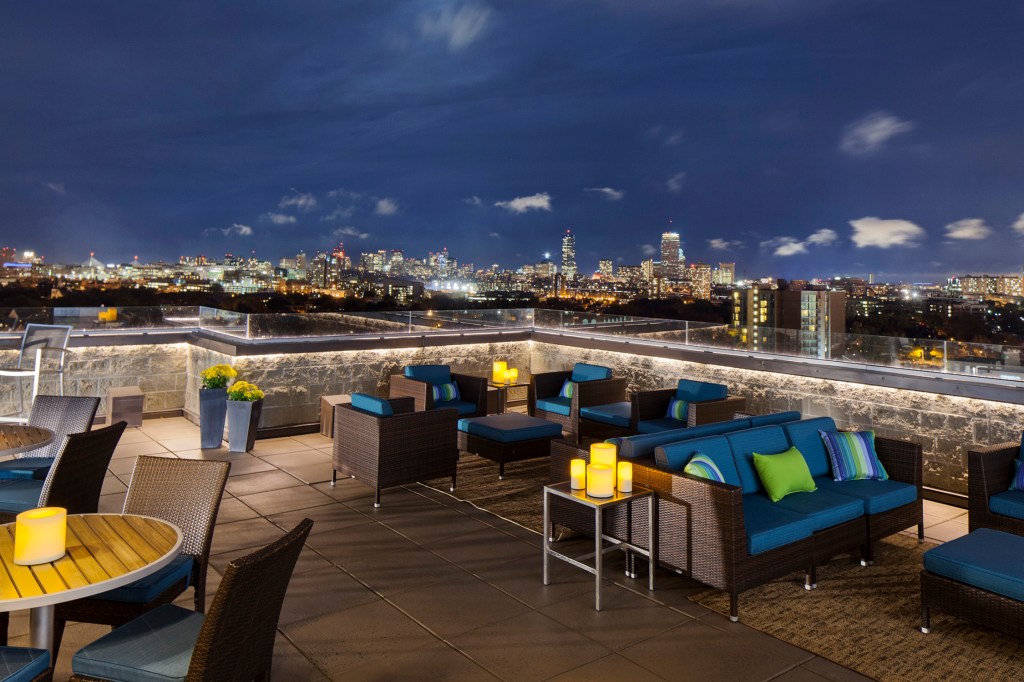 Allgire's family is full of baseball fans who have a goal of visiting all 30 Major League Baseball stadiums in the U.S. One of their favorite DoubleTree by Hilton stays was in Chicago, to visit Wrigley Field and watch the Chicago Cubs play in Sarah's hometown. If your dream trip involves exploring sports history like the Allgire family, travel to all 30 Major League Baseball ballparks and redeem Hilton Honors Points at DoubleTree by Hilton hotels close to the action. Begin at Fenway Park in Boston, the oldest ballpark in the U.S., and watch powerhouse swingers hit home runs over the infamous Green Monster. Spend the night just over the Charles River at the DoubleTree Suites by Hilton Hotel Boston – Cambridge, starting from 30,000 Points per night*, which provides river and Boston skyline views from its rooms and rooftop bar, Over the Charles. End your stadium tour with a visit to the newest ballpark in Arlington, Texas, which opened in 2020 and features a retractable roof. Within four miles of the park, you'll find DoubleTree by Hilton Hotel Arlington DFW South, from 25,000 Points per night, where you can cool off from the Texas heat in its outdoor swimming pool.
Tropical Getaways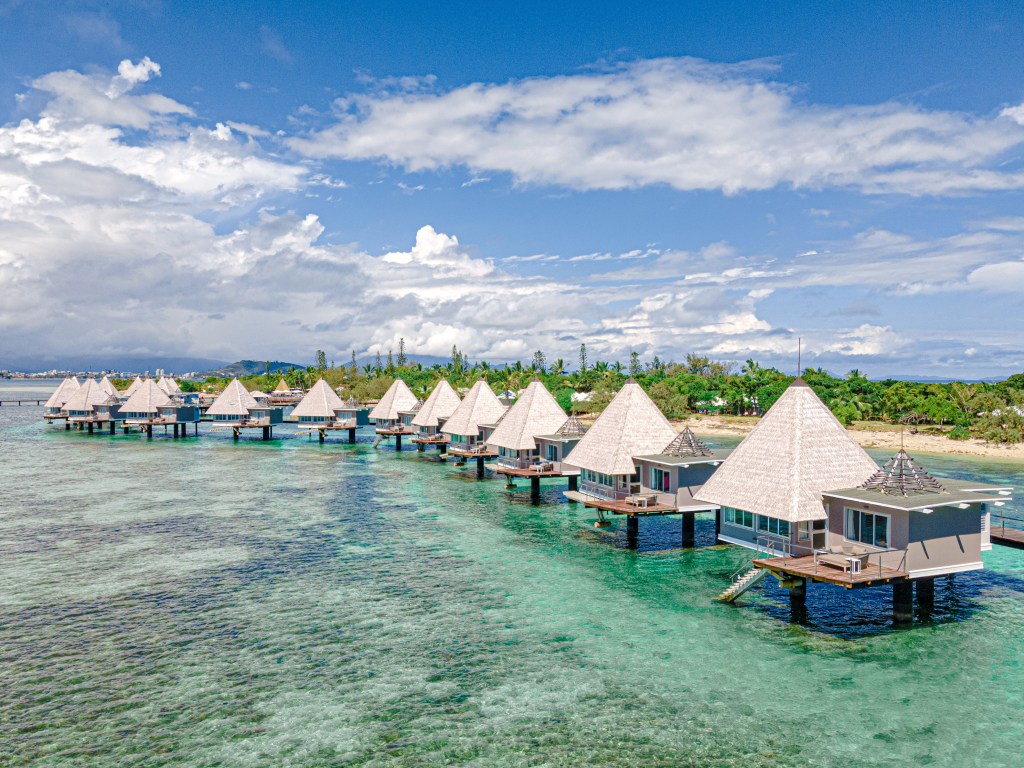 Allgire also dreams of traveling to Hawaii, to learn more about the language and culture. If walking barefoot in the sand of a faraway tropical island is on your bucket list, Points can help you escape to beaches hugging turquoise-blue oceans, seas and bays. Bring the family on an exciting exploration in Hawaii at DoubleTree by Hilton Hotel Alana - Waikiki Beach, from 50,000 Points per night on the island of Oahu. Splash in the outdoor pool or take in the views of the beach from the balcony of a guest suite just 15 minutes from the airport. For a romantic getaway, try the fully renovated 64-bungalow DoubleTree by Hilton Noumea Ilot Maitre Resort, from 73,000 Points per night, located on New Caledonia in the South Pacific. Whether you choose one of its garden or beach bungalows or its over-the-water variety, you'll be surrounded by a UNESCO World Heritage natural reserve with picture-perfect sunset views. 
Enchanting Escapes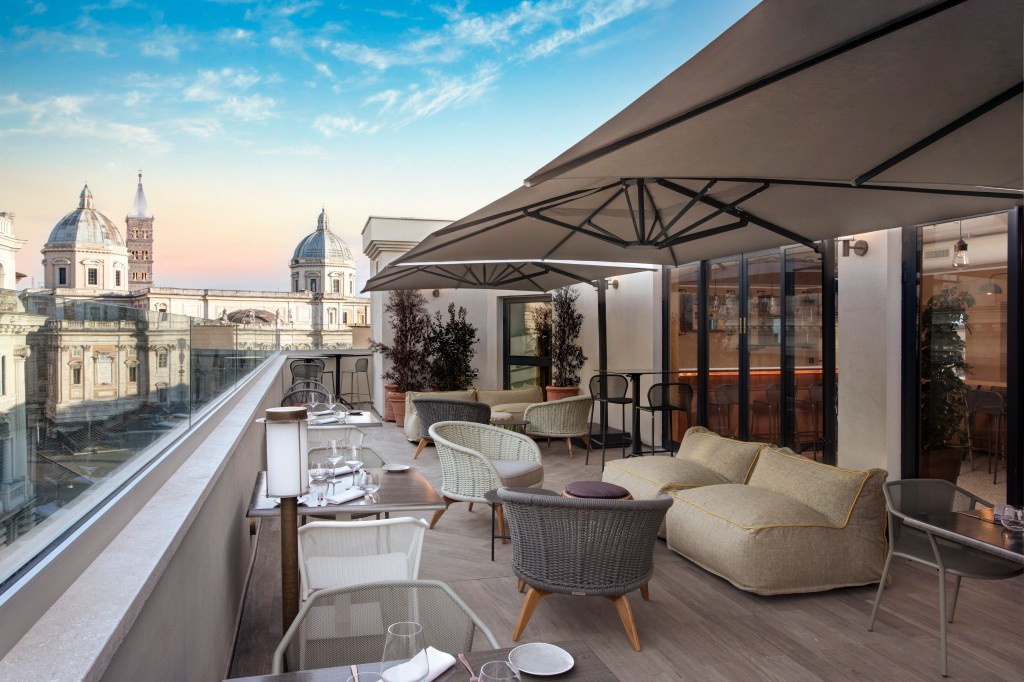 You can also use Points to jet off to experience far-flung locales and new cultures at DoubleTree by Hilton hotels further abroad. At DoubleTree by Hilton Rome Monti, starting at 53,000 Points per night, the Colosseum, Vatican City and the Sistine Chapel are located within minutes. You can also visit the land Down Under and stay at DoubleTree by Hilton Hotel Melbourne - Flinders Street from 40,000 Points per night, travel to the edge of Africa at DoubleTree by Hilton Cape Town – Upper Eastside from 15,000 Points per night, or find yourself deep in the rainforests of Costa Rica at DoubleTree by Hilton Hotel Cariari San Jose - Costa Rica starting at 30,000 Points per night, and still enjoy the same signature, warm chocolate chip cookie welcome that you'd find at your local DoubleTree.
Not a Hilton Honors member? Sign up and become a member for free, because at Hilton, we know that it matters where you stay for your dream vacation. 
*Just as hotel room rates fluctuate, the number of Points required for a reward stay may vary in real time as well. Members are offered lower Points prices during many off-peak periods.