In a tech-enabled world, travelers of all ages are looking for innovative and seamless digital solutions to simplify their overall travel experience and personalize their stays. And that starts with the booking process. 
According to the Trends Global Survey, 80% of travelers feel it's important to be able to book their trip entirely online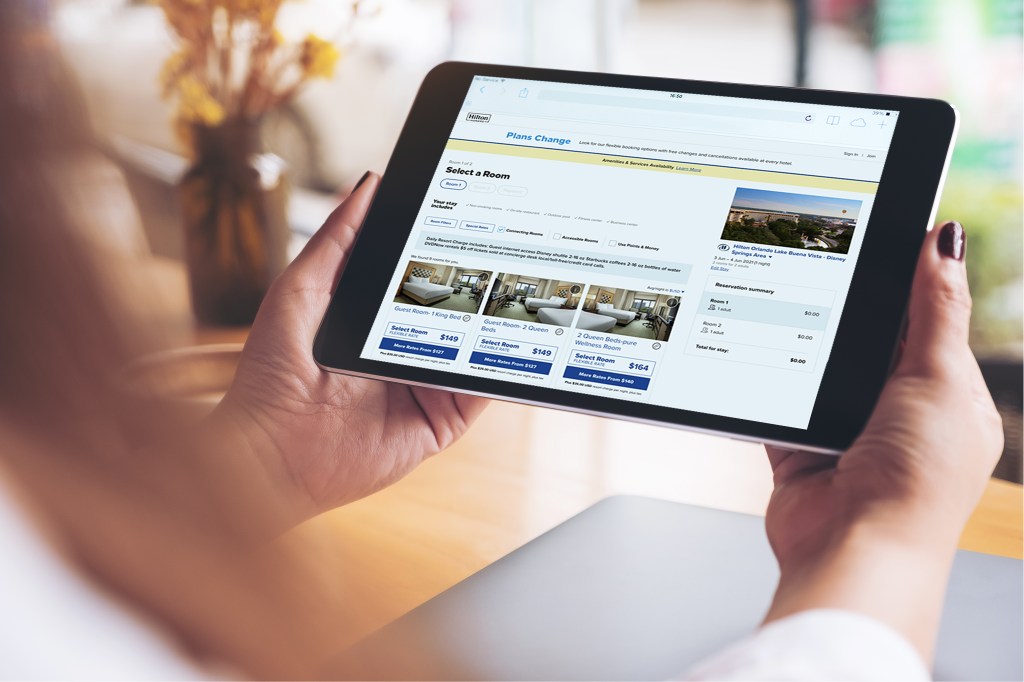 Hilton has empowered travelers to book directly at Hilton.com and through the Hilton Honors app for years and continues to expand the direct booking experience to meet customers' evolving needs. 
Booking multiple elements of a meeting or event – like meeting space, food and beverage and room blocks – has been a pain point for travelers for years. Understanding that frustration, Events.Hilton.com and individual property events pages now offer travelers the ability to book guest rooms and meetings or event spaces online in one customizable package. Those looking for meeting space packages for up to 35 attendees, with or without guest rooms, can focus less on contracts and more on personalizing the packages and experiences that are tailored to their attendees' unique needs. This functionality is being rolled out globally by the end of 2024.
"At Hilton, our goal is to simplify the complex and digitize the simple. We have seen an acceleration for highly personalized, digital, frictionless travel, and in turn, we're continuously looking at ways to enhance the booking experience so that travelers can co-curate their experiences, beginning with their reservations."
Recent Hilton.com enhancements have included expanded search filters that help personalize and simplify the search experience. Travelers have embraced these expanded filters, which take the guesswork out of the amenities and services that will be available upon arrival. The top filters on Hilton.com that led to confirmed stays in 2023 include:

EV charging proved to have the fastest volume growth, jumping from the fourth to the second highest converting filter.
Loyalty is also a consideration for travel planning across all generations, with three in five travelers booking consistently with one brand or one credit card to maximize their benefits. Millennials are thinking about maximizing their benefits the most when booking, with 67% percent prioritizing their loyalty programs when planning travel.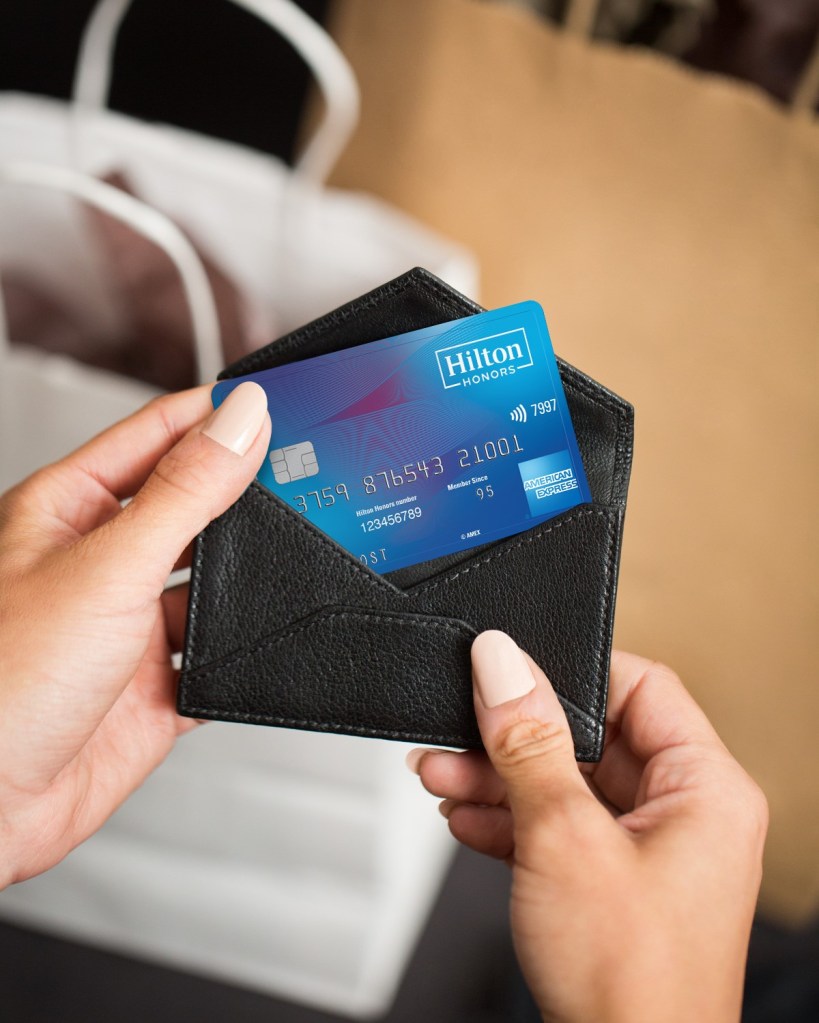 Engagement with Hilton co-branded credit cards confirms this trend, with a 14% increase year-over-year in card membership. 
While on the road, 76% of global travelers appreciate travel apps that reduce the friction and stress of travel.
Unsurprisingly, Hilton Honors Digital Key and Digital Key Share are among the most popular functions of the Hilton Honors app, with nearly 12.3 million Digital Keys downloaded and more than 800,000 Digital Keys shared with travel companions between January and August 2023. 
Hilton's latest digital innovation, a new Background Elevator Unlock feature for Digital Key, even goes as far as allowing guests to automatically connect to and unlock elevators if their Hilton Honors app is open in the background of their iOS device. Currently expanding to approximately 1,000 properties by late 2023, this intuitive feature will allow for a more seamless experience for guests not wanting to fumble for their plastic key or mobile device.
In addition to app benefits, in-room technology has furthered guest personalization within Hilton's Connected Room Experience. Enabled hotels welcome guests by name on the TV and allow them to control in-room technology using the Hilton Honors app on their phones, including personalizing their preferences for popular streaming apps, such as Netflix and iHeartRadio. During the past year, demand for personalized in-room technology has increased significantly and availability has surpassed 1,000 hotels.
As digital innovations – like the Connected Room Experience and the Hilton Honors app – advance, the importance of connectivity between these on-property technology solutions will be paramount, especially with younger generations. 
For 80% of global travelers, being able to utilize personal devices seamlessly with on-property technology, from Wi-Fi to streaming apps, is important.
Hilton's expanded use of cloud-based technology is unlocking and delivering the new capabilities guests want at an unprecedented scale. In 2023, Hilton introduced a new cloud-based Property Engagement Platform (PEP), which increases connectivity across various on-property technologies, speeding up computer-based transactions and allowing Hilton team members to focus on delivering more personalized service, including welcoming each guest personally and providing recommendations for dining and activities. While a seemingly simple interaction, this valuable in-person connection is enabled by PEP, which is now powering more than 2,000 properties within the Hilton portfolio. 
"We're always looking for ways to deploy solutions that meet the evolving needs of team members and guests. With Property Engagement Platform now in the cloud, we are able to quickly turn on technical improvements across our entire portfolio. We gather feedback from our hotel team members and use that to help inform what we develop next. As customer needs accelerate – so can our digital innovations."

Home2 Suites by Hilton Woodland Hills Los Angeles
Today more travelers are also able to engage with hotel teams via mobile messaging systems. This technology allows hotel teams to check in on the guest's experience throughout the stay, enabling a two-way, immediate exchange to answer questions, address concerns, arrange experiences and more. Mobile messaging within the Hilton Honors app and via SMS is currently deployed at more than 2,300 properties worldwide, with plans to expand to the entire portfolio in 2024.  
Beyond messaging, travelers want the ability to utilize the mobile technologies they've become accustomed to using every day, such as touchless payments with their mobile devices and smart watches or by tapping their credit cards. Today, more than half of Hilton's portfolio of hotels offers touchless payments, with adoption expected to accelerate through 2024.
Connectivity + Personalization
Upping the Upgrades
From January to June 2023, Hilton confirmed more than 1 million automatic upgrades for Hilton Honors Members, a roughly 20% year-over-year increase. 
TV Time
At U.S. Connected Room Experience hotels, 80% of guests are watching video content, with those who stream enjoying about 5 hours of streaming per stay.