As the world holds onto a renewed sense of wanderlust following the pandemic, 64% of global travelers say they aim to reduce other areas of their personal spending to prioritize leisure travel in 2024. This is especially true for Gen Z and Millennials, who also plan to spend more on travel in 2024.
"Even with ongoing macroeconomic uncertainty, travel demand has remained strong as consumers continue to prioritize the value of experiences and connections over things. We see this across each of our segments and regions. Additionally, the lines between business and leisure travel continue to blur. With many guests able to travel midweek for business and stay for the weekend, there's never been a better time to explore our ever-expanding portfolio of hotels around the world."
Travelers' interests when they reach their destinations are also evolving with an increased focus on great food and beverage, exploration and adventure and connecting with people and local cultures.
"At Hilton, we've noticed a rising interest in self-discovery and the desire for an even deeper understanding of one's heritage, and this will be an even more important consideration for travelers in 2024. In Asia Pacific, 77% of travelers reported they will look to travel to destinations that allow them to better understand their cultural or ancestral heritage. From our ongoing brand innovation and dining experiences to our world-renowned hospitality, Hilton will enable guests to completely connect and immerse themselves in the destinations they chose to travel."
Great Food and Beverage
As they budget for 2024, across generations, approximately half of travelers' top focus is on culinary experiences. And when travelers start searching for reservations, there is widespread interest in eating local and regional cuisine (86%) and having a good restaurant within their hotel (82%).
"There is no doubt that a great culinary experience can make the stay, which is why we are continuously evolving our hotel food and beverage offerings to exceed the expectations of the modern traveler. "
In 2024, Hilton will evolve its leading-edge partnership with the James Beard Foundation as we host a collaborative dinner series with award-winning chefs at Hilton's luxury brand properties across the country. Hilton will also see their partnership with Proof & Company, Asia Pacific's preeminent independent spirits company, come to life with a reimagined cocktail ritual rolling out across Waldorf Astoria's iconic Peacock Alley locations worldwide. Through its partnership with Paul McGee, the leading beverage authority on Polynesian cocktails in the U.S., Hilton has created an immersive food and beverage experience at Papaya Club, which will debut at the forthcoming Conrad Orlando. Next year will also see Hilton expand its exceptional portfolio of chef alliances, which already includes the likes of Nancy Silverton, Heinz Beck, José Andrés and Sally Abé.
To spotlight emerging culinary trends, executive chefs from across the Hilton portfolio weighed in on the tastes, flavors and culinary experiences they expect will intensify in 2024.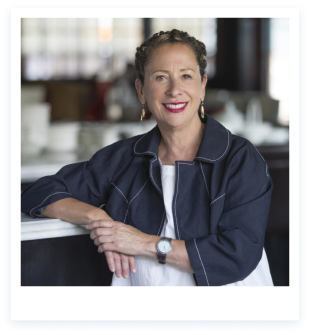 Holistic Approach to Agriculture
"Get used to seeing the word 'biodynamic' a lot in 2024, especially in relation to farming. It's such a great thing - there's already been an emphasis in the restaurant industry to understand where our ingredients come from, and this is a really important approach that people are sure to be talking about."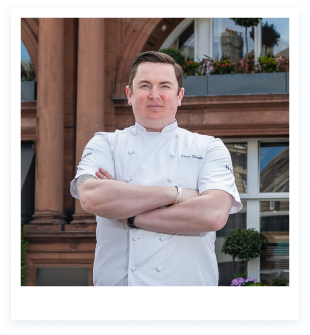 The Future of Family-Style Dining
"I feel sharing plates or tapas style is making a large comeback. More family-style food service with guests sharing a few starters and enjoying many dishes from the menu rather than the classic starter, main course and dessert approach."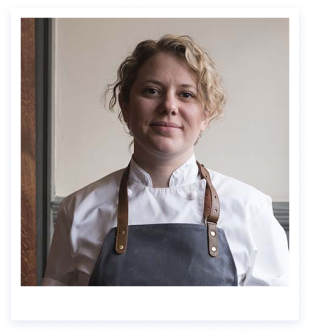 Raising the Bar on Casual Dining
"First of all, everyone is very cost-conscious at the moment so there is a growing trend towards casual dining and using lesser-known ingredients to make the most out of what they are cooking whilst maintaining as much flavor as possible. In the UK there is a trend towards Southeast Asian cuisine and West African cuisine."
While Gen X and Baby Boomers expect to budget more for culinary experiences, Gen Z and Millennials are most interested in immersing themselves in the local bar scene, with approximately three-quarters of Gen Z and Millennials interested in experiencing local, unique hotel bars during their 2024 travels.
As bar and cocktail menus evolve, Hilton team members and partners shared their perspectives on what they expect will rise in popularity in 2024.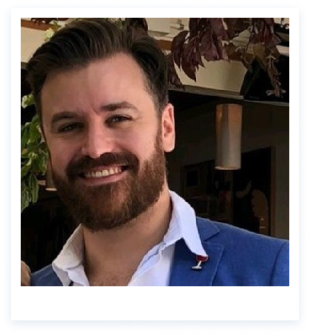 Classic Cocktails are Back
"Over the last few years we have seen some dramatic changes in the requests and consumption of different cocktails and spirits throughout our bars and across the industry. Most notably, people began making their own cocktails during the pandemic, and, in the past year, have returned in full to restaurants and bars, resulting in a spike in requests for some of the more obscure classic cocktails, like Boulevardier's (a variation of the Negroni), Sazerac (whiskey and absinth cocktail) and Cantaritos (Mexican tequila-based cocktail)."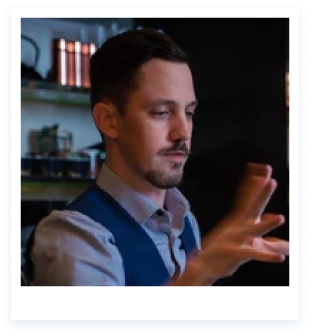 Zero-Proof is Driving Creativity
"The zero-proof movement has forced mixologists to be more creative and mindful in their mixology – the results are far more inclusive – customers are no longer alienated by their preference or life choices."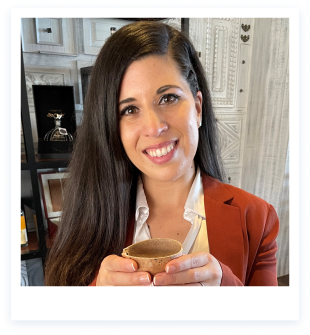 Travelers Seek Cocktail Edutainment, Varieties
"We are currently experiencing a boom of agave distillates, such as Mezcal, Raicilla, Bacanora, Tuxca, Comiteco and Sotol. With this demand, we are noticing travelers are becoming more interested in the process and variations. Other unique high-quality spirits are also appearing, distilled outside of regions known for originating Tequila or Mezcal."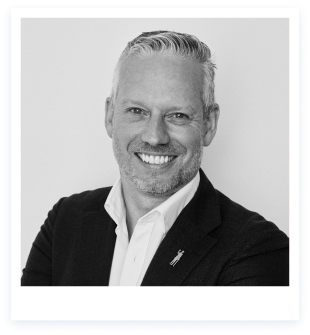 Not about More, About Better
"We foresee a mindful shift emerging; drinking isn't about more, but about better, with a focus on premium and spirit forward serves. And it's not just a sip, it's a sensorial experience. Much like the theatrical elements in the culinary world, the presentation of cocktails will incorporate heightened drama and flair."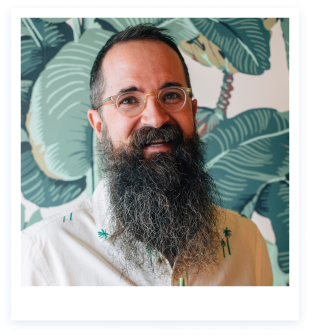 Patrons are Looking for Transparency
"For 2024, I anticipate guests will care more about transparency in what they drink. Not only will they want their cocktail to be made with spirits that taste good, but spirits that are good for the planet and good for the workers making them. Sustainability, ethical practices and the story behind what's inside a bottle will matter."
Beyond restaurants and bars, travelers want the choice and control over the types of snacks or offerings they consume – and increasingly will be seeking out on-property grab-and-go markets or retail spaces, such as the 24/7 Eat. & Sip. Market at Tru by Hilton hotels where guests can grab a drink or snack any time of the day.
78% of global travelers appreciate healthy grab-and-go markets when they are traveling – with a fairly steady comparison across generations.
Within the market, variety and healthful choices matter as travelers are looking to maintain their regular routines and dietary preferences while on the road. 
Sometimes, travel is also about indulging and being treated to an offering that's not typically part of one's everyday routine. Hampton by Hilton's legendary free hot breakfast, featuring the world-famous waffles, continues to draw guests in day after day, and, in 2023, introduced rotating seasonal waffle flavors — such as pumpkin spice, red velvet, and strawberry. 
When it comes to takeout, Millennials have their ordering apps ready, with 65% of Millennials ordering take-out, regularly, while traveling compared to only 29% of Baby Boomers. To bring off-premise dining options to guests at nearly 500 properties across the U.S., this year, Homewood Suites by Hilton partnered with Grubhub, resulting in tens of thousands of orders via the Grubhub app in just a few months. Of those orders, more than half are sourced from local restaurants.
Exploration and Adventure
Second to culinary experiences, nearly half of travelers will prioritize exploration and adventure, with Gen Z and Millennials (52% for both) carving out more budget for these types of experiences than other generations.
Travelers looking for an extra dose of adventure should consider the following destinations in 2024 travels.
French Polynesia has the distinction of being the largest designated shark sanctuary in the world, attracting both locals and tourists to swim with the sharks and stingrays. At Conrad Bora Bora Nui, guests can enjoy a number of shark excursions, including ray and shark snorkeling or jet skis and jeep safari with ray and shark snorkeling.
Boulders Resort & Spa Scottsdale, Curio Collection by Hilton in Arizona provides an upscale getaway set in an extraordinary natural setting. Travelers will find two world-class golf courses, tennis and pickleball gardens and activities that transcend traditional resort offerings, such as rock climbing, guided desert hikes, hot air balloon rides, nature and wildlife tours and stargazing with a professional astronomer.
Set on the waterfront of one of the UAE's most exciting destinations, Hilton Abu Dhabi Yas Island offers the perfect escape for thrill seekers looking to combine action with relaxation. Guests can take advantage of access to four Yas Island theme parks including Ferrari World Yas Island and Warner Bros. World™ Abu Dhabi. After a day of exploring the parks, guests can wind down in the hotel spa to enjoy a range of signature treatments or take in the sunset with views over the bay during dinner at Café del Mar Abu Dhabi.
Connecting with People and Culture
When it comes to why people are traveling, following the universal need to rest and recharge, travel in 2024 will be all about building and strengthening connections with people and cultures, with approximately 45% of each generation traveling to reconnect with friends and family. 
While the pent-up demand for travel following the pandemic has eased as travelers reconnected with their loved ones, the desire for strengthening those connections is poised to continue into 2024 and beyond.
Reflecting on this trend, Confirmed Connecting Rooms by Hilton, the booking technology that allows guests to quickly search and instantly confirm a connecting room, continues to see increased popularity.  
Motto by Hilton was the pioneer of Hilton's Confirmed Connecting Rooms by Hilton technology, so guests can not only take advantage of the brand's unique room configurations, but also simplify coordinating travel for larger friend and family groups. At the new Motto by Hilton New York City Times Square flexible sleeping setups include a queen Bunkie (bunk bed) with a twin bed above, a queen flex bed that stows into the wall, and standard queen bed – which are similar to other properties within the Motto brand portfolio.
All-inclusive resorts have also been a solution for families, groups and couples looking to reconnect. This year, Hilton will open Hilton Cancun Mar Caribe, its 14th all-inclusive property.  
In addition to connecting with loved ones, the importance of immersing oneself in the local culture and community while traveling is strong.
Top Reasons to Travel in 2024
Global Travelers
Will travel to learn about different cultures and/or destinations
Global Travelers
Will travel to learn about own culture/heritage
Will travel to learn about culture
Will travel to connect with my culture
Tapestry Collection by Hilton hotels are often located in vibrant neighborhoods or cultural hubs, offering guests a chance to explore and immerse themselves in the local culture. Each hotel is distinctive, embracing its own story, local flair and unique charm. The brand includes a quickly expanding brand portfolio, with recent openings in Santiago, Chile and Nashville, Tenn.
"We're constantly monitoring the travel preferences of different generations in order to create tailored experiences that cater to their unique needs and desires. Fueled by a sense of pride that Asian food, design, and culture are gaining popularity globally, we know this will hold even greater significance and interest for travelers in 2024. We believe that the heart of a great trip is a great stay, and so we remain committed to delivering innovative solutions to ensure our guests can fully immerse themselves in both our hotels and their communities."
Another way travelers are reconnecting with friends and family is through shared cultural experiences, like entertainment and sports. Throughout 2023, travelers filled stadiums and concert halls around the world to attend cultural and sporting events in record numbers. In 2024, these passions are expected to strengthen, with 24% of global travelers planning getaways for one-of-a-kind experiences, like concerts or sporting events. 
Recognizing the growing interest in experience-driven travel, Hilton relaunched its members-only Hilton Honors Experiences platform in late 2022, enabling Hilton Honors members to redeem Points for unique experiences, ranging from sold-out music and sporting events from premier partners to world-class dining and wellness packages at Hilton properties. In 2023, redemption on Hilton Honors Experiences Points soared, with year-over-year Point redemption in 2023 up over 100% compared to the same time period last year. The Depeche Mode Concert and Meet-n-Greet package in New York received the most engagement to date, with 70+ million total Points bid across all members. 
"We're seeing a huge desire to be at the center of the action – to be truly connected to big cultural events. Nearly two-thirds of global travelers say they often or always book their hotel based on access to local experiences – and we're certainly experiencing this buzz in our hotels during events ranging from sporting finals at our stadium hotels to culturally significant events, such as the Coronation. This demand to soak up the atmosphere in a destination is one we're anticipating will continue to build as we head into 2024."
While experiencing the destination and local culture is a top reason for travel in 2024, two-thirds of travelers admit the subject of environmental change can be overwhelming as they consider their vacation plans. 
Now more than ever, guests are looking for brands that are embracing purpose and doing good for both people and the planet in the destinations where they travel. Hilton recognizes that the success of its business is linked to its ability to meet the expectations of guests while continuing to operate and grow sustainably. 
There are several ways travelers can make more sustainable choices while on the road. For instance, at Hilton, guests can choose from more than 1,850 Hilton properties currently offering Electric Vehicle (EV) charging stations, helping travelers reduce their carbon footprint on their next road trip.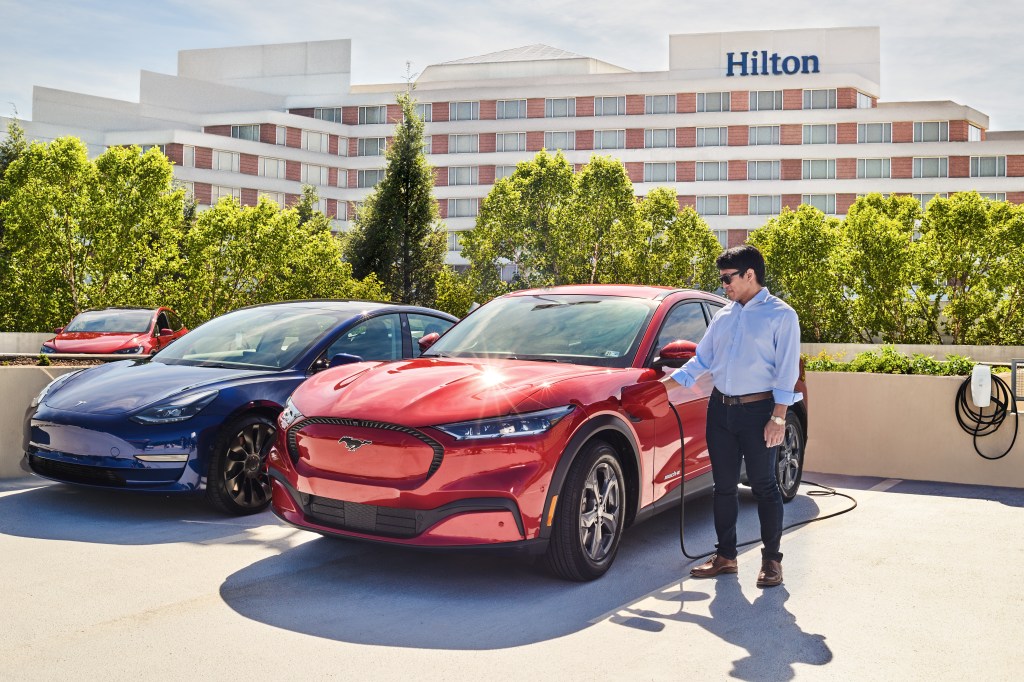 Understanding the increasing demand for this on-property feature, Hilton recently announced, through an expanded agreement with Tesla, that they will be installing up to 20,000 Universal Wall Chargers (EV) charging stations across approximately 2,000 hotels by 2025 – making Hilton's EV charging portfolio largest planned network of any hospitality company and making Hilton the first choice for the dramatically increasing number of travelers who drive electric vehicles.
From using Hilton's Digital Key, which has diverted an estimated 183 tons of plastic from landfill since 2020 to making full-size amenities a standard across all brands, avoiding single-use, mini plastic amenity bottles, Hilton is working to help our guests make small steps along their travel journey that add up to create big impact. 
"As the world around us continues to change, Hilton is committed to creating positive impact for both people and the planet. By empowering guests to travel responsibly while experiencing our signature hospitality, Hilton is building the sustainable travel experience of tomorrow. We are proud to preserve and protect the beautiful destinations where we live, work, and travel while continuing to spread the light and warmth of hospitality for generations to come."
Emerging Experiences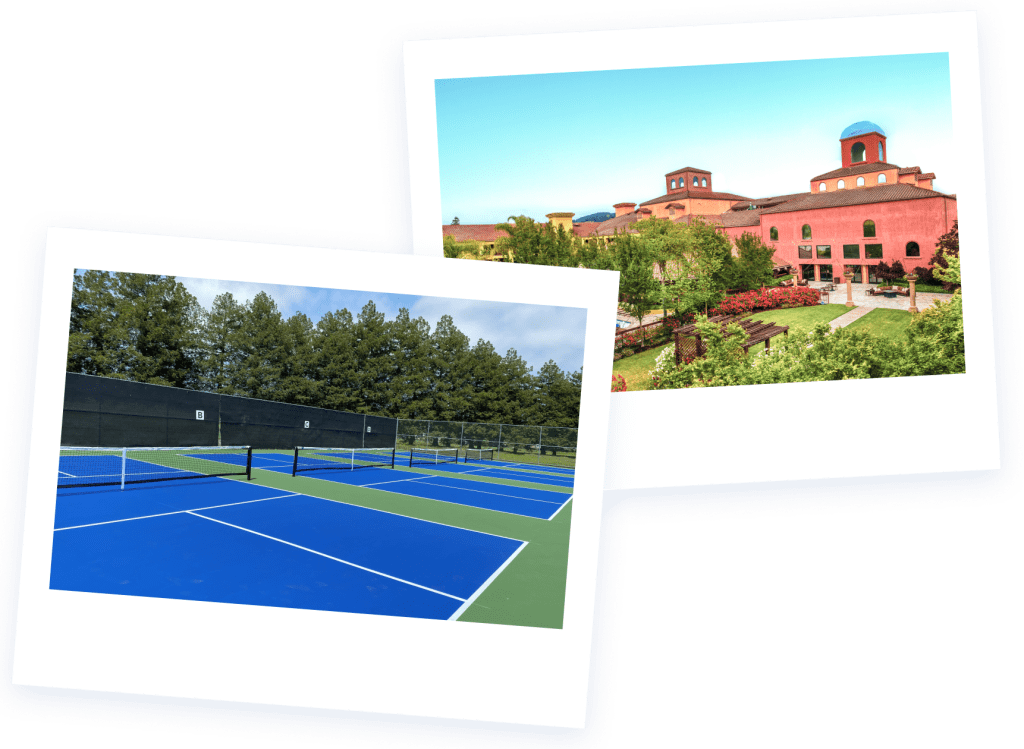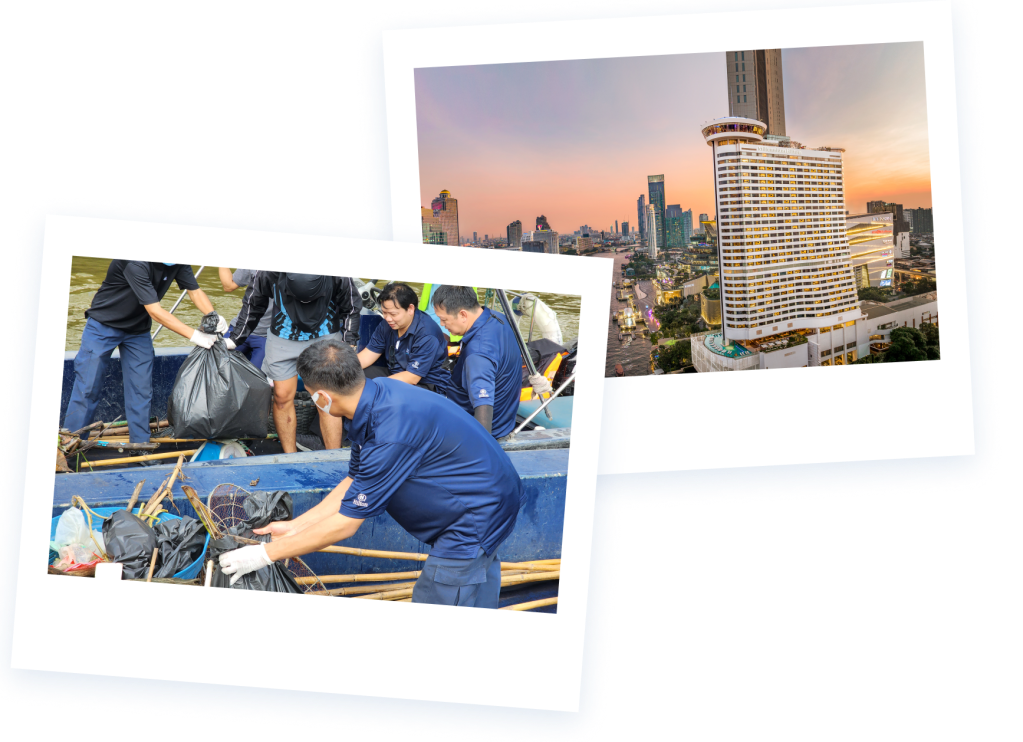 Preserving the Chao Praya
In 2023, Millennium Hilton Bangkok in Thailand coordinated efforts across the Hilton hotel portfolio in Bangkok to collect 279 kilograms (615 pounds) of garbage in the Chao Praya River for World Water Day in 2023.