As the world emerged from the pandemic, new business travel trends took shape. When, where and how people worked dramatically changed, resulting in the rise of blended - or "bleisure" - travel, shifts to the average length of stay and increased interest in secondary markets as well as resort destinations, especially all-inclusive properties. These trends are expected to have staying power and even strengthen in years to come. 
"The past few years have reinforced that there is no true replacement for in-person meetings and events. Today many are embracing the unique value of business travel and want to maximize the time that they have on the road, in the meeting or at the conference to build and strengthen relationships."
The 2024 Business Traveler
In 2024, 46% of global full-time and self-employed workers plan to travel for business or bleisure, with levels varying by country and generation. Employees in India (65%), UAE (64%) and China (60%) are most likely to be traveling for business or bleisure.
Globally, 53% of both Millennial and Gen Z employees plan to travel for business in 2024
Attendees signing up for conferences and events in 2024 might notice that the locations look different. In 2023, the destination of many large conferences and events shifted from large, urban city centers into secondary markets. In the Americas, Milwaukee, Wisconsin, Albuquerque, New Mexico, and Fort Myers, Florida, topped demand growth among one-year-out bookings. 
A recent expansion of Hilton Columbus Downtown in Ohio proved perfectly timed to meet the growing demand for meetings in more varied urban markets. 
"Our portfolio of great meeting hotels in mid-sized markets across the country has been a strong fit for the growing trend of hosting bigger meetings in smaller markets. As just one example, the recent expansion of Hilton Columbus Downtown to become Ohio's largest hotel has boosted group bookings by almost two-thirds from last year, driven by many groups that have not previously considered Columbus as a leading convention destination."

Hilton Columbus Downtown
Other recently added prime meeting hotels in secondary cities have included DoubleTree by Hilton Abilene Downtown Convention Center (Texas) and Embassy Suites by Hilton Panama City Beach Resort (Florida).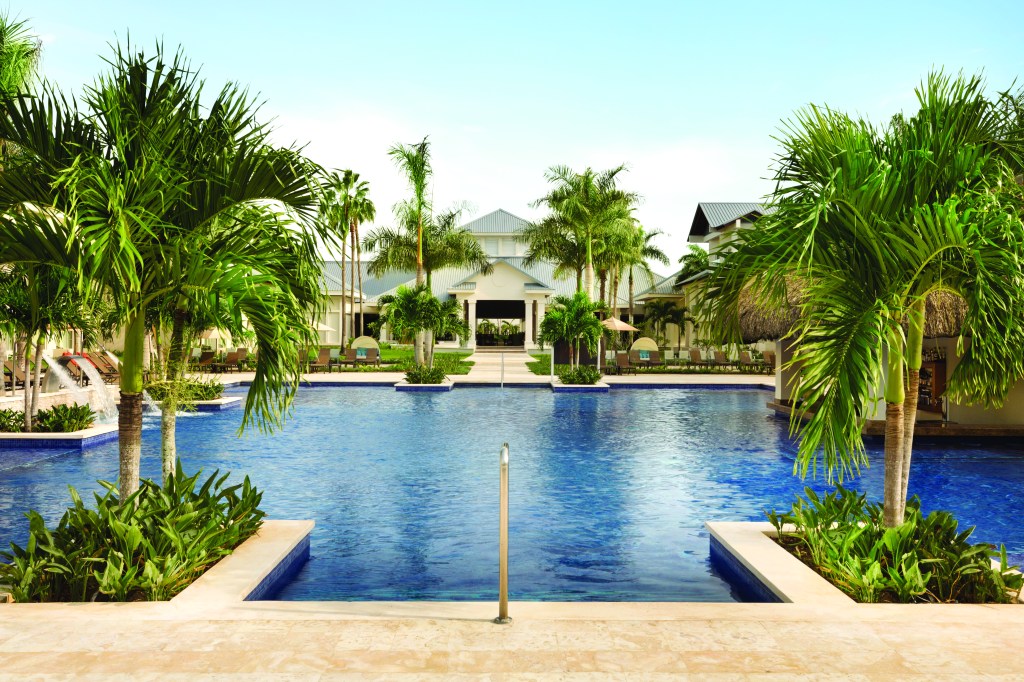 Group and incentive travel interest in resort and all-inclusive locations is also strengthening. In the first half of 2023, group bookings at Hilton all-inclusive resorts increased by double digits year-over-year, led by Hilton La Romana, an All-Inclusive Family Resort in the Dominican Republic. 

Hilton La Romana, An All-Inclusive Adult-Only Resort
As new, appealing destinations draw business travelers worldwide, many are exploring ways that the extra miles and time can enhance both their professional and personal lives.
Those planning to travel for business are committed to maximizing that time on the road by incorporating opportunities for work, family or friends, and leisure.
For some, that might mean adding more meetings or events to their trip itinerary. For others, it means incorporating one or two personal days into their trip. In Singapore, for instance, Hilton has seen the length of stay for transient business travelers increase 15% compared to 2019 to more than 4.2 days in 2023. Other business travel markets like Atlanta and New York are also reporting similar trends.
Globally, more than a third of Gen Z and Millennial business travelers said they plan to extend a business trip in 2024 to enjoy leisure time before or after their work obligations. Business travelers in India (39%), UAE (36%) and Mexico (34%) are more likely to plan to extend their trips.
And 24% of global business travelers plan to take a friend or family member with them on a business trip next year.
"At Hilton, we not only serve business travelers, but we are a workforce of business travelers. Drawn to the industry by a shared passion for travel, our team members have the opportunity to discover the world while also contributing to our business and our communities in meaningful ways. Whether visiting for work or for pleasure, when team members visit our properties, they feel more connected to our hotel teams and see our founder's vision, 'to fill the earth with the light and warmth of hospitality' in action."

Signia by Hilton Atlanta
With newly opened properties in key markets around the world and 22 world-class brands, Hilton is well positioned to meet tomorrow's business traveler – and their friends and family – where they are, delivering on their changing needs.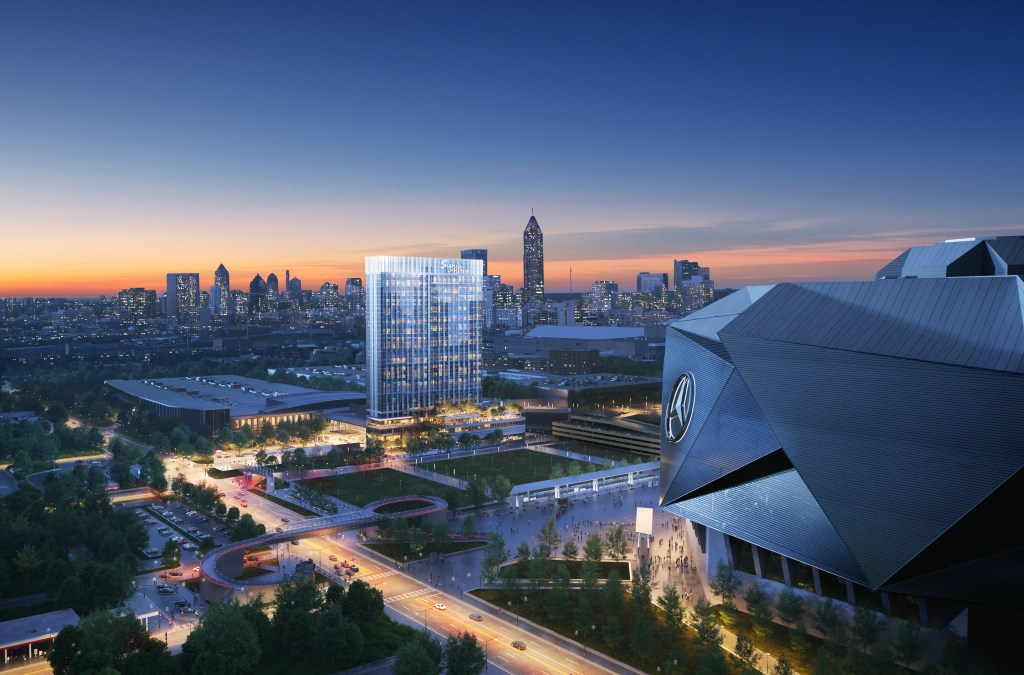 Signia by Hilton Atlanta Georgia World Congress Center, the city's largest downtown ground-up hotel development project in 40 years, is expected to open in January 2024. The new 976-room hotel will offer direct access to the Georgia World Congress Center via a pedestrian walkway and is located next to Mercedes-Benz Stadium and State Farm Arena, perfect for sports and entertainment fans.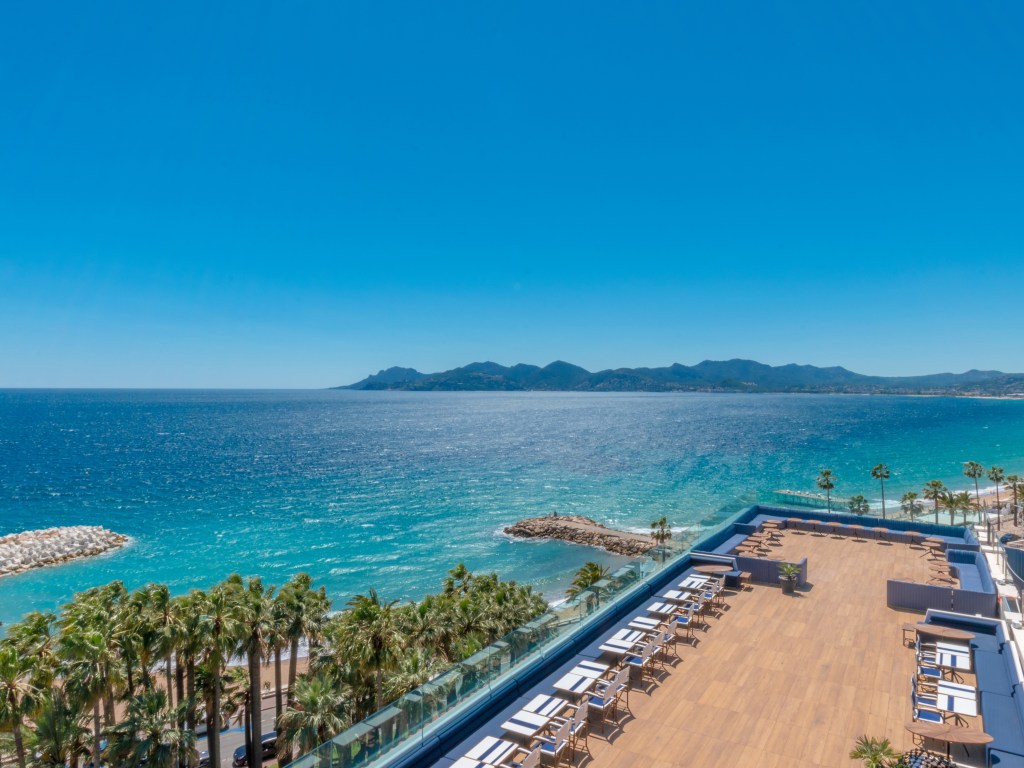 Canopy by Hilton Cannes marks Hilton's first property in the popular resort town and is centrally located for exploration and access to Palais de Festivals, famous for hosting international events, including major business conferences such as MIPIM, ILTM, TFWA and MIPTV. The new 141-guest room hotel not only features a stunning roof terrace with panoramic views over the Mediterranean and a spa complete with indoor-outdoor swimming pool, but also boasts over 4,300 square feet of meeting and event space with an incredible sea-view backdrop.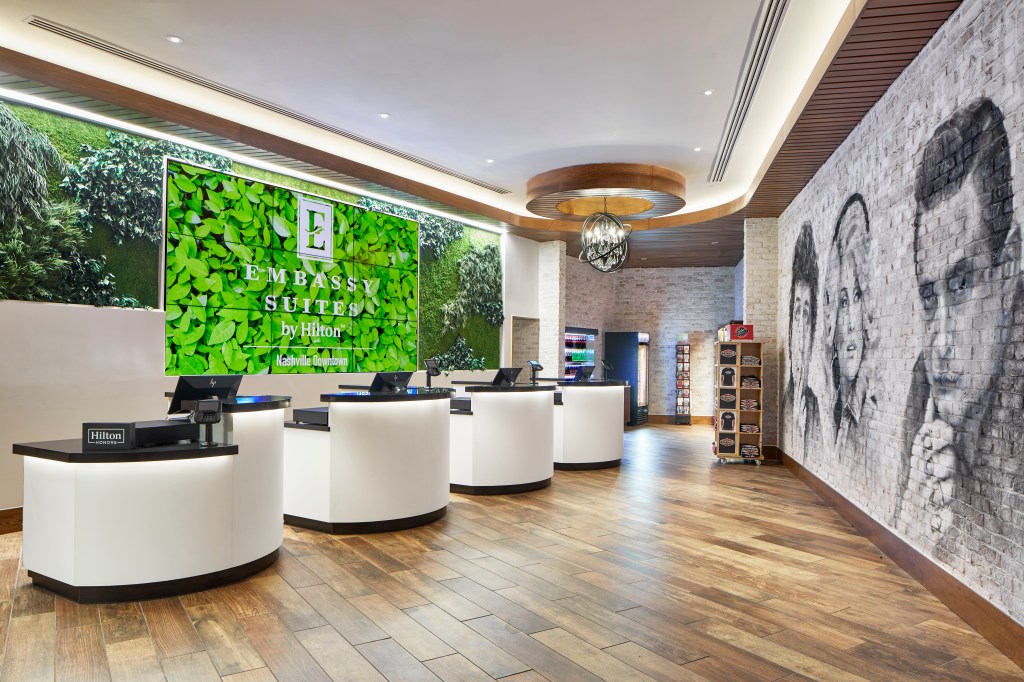 Embassy Suites by Hilton Nashville Downtown is not just a hotel, it's a dynamic hub where business and leisure converge seamlessly. The newest all-suite hotel in the heart of Music City is ideally located within walking distance of Music City Center, the State Capitol, Ryman Auditorium and the Country Music Hall of Fame and Museum. In addition to the brand's signature amenities, it also offers spacious meeting and event space along with dining at Hand Cut Chophouse, Good Citizen Coffee Co. and the Overlook, a rooftop restaurant, bar and pool offering unparalleled views of Nashville's skyline from the 30th-floor.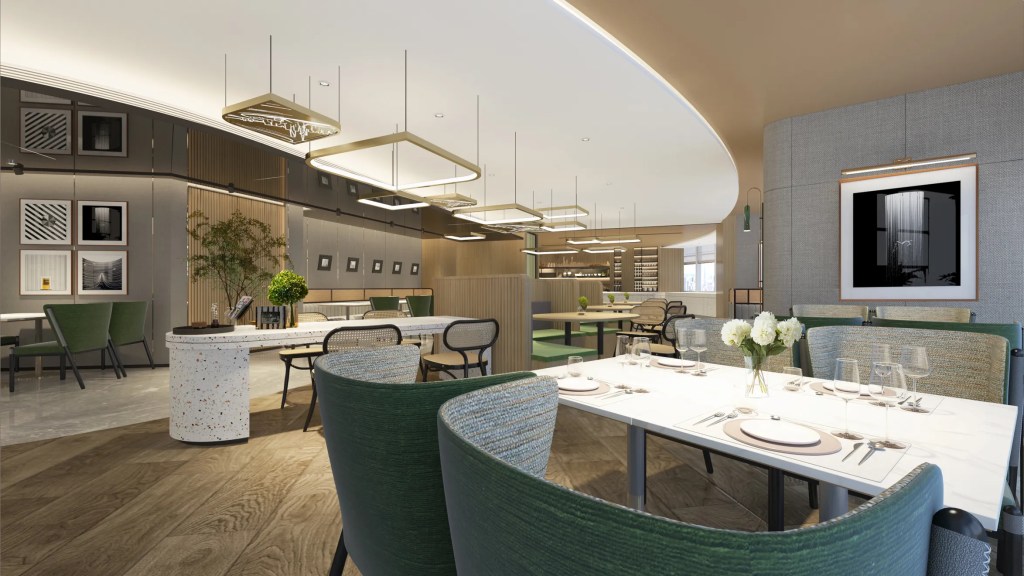 Hilton Garden Inn Shanghai Lujiazui, the second Hilton Garden Inn to open in Shanghai, is well placed amid the city's bustling financial district and nearby several landmarks, including Oriental Pearl TV Tower, Jinmao Tower and Shanghai Tower. The new hotel offers a quiet stay for those looking to retreat or recharge from business or leisure travel.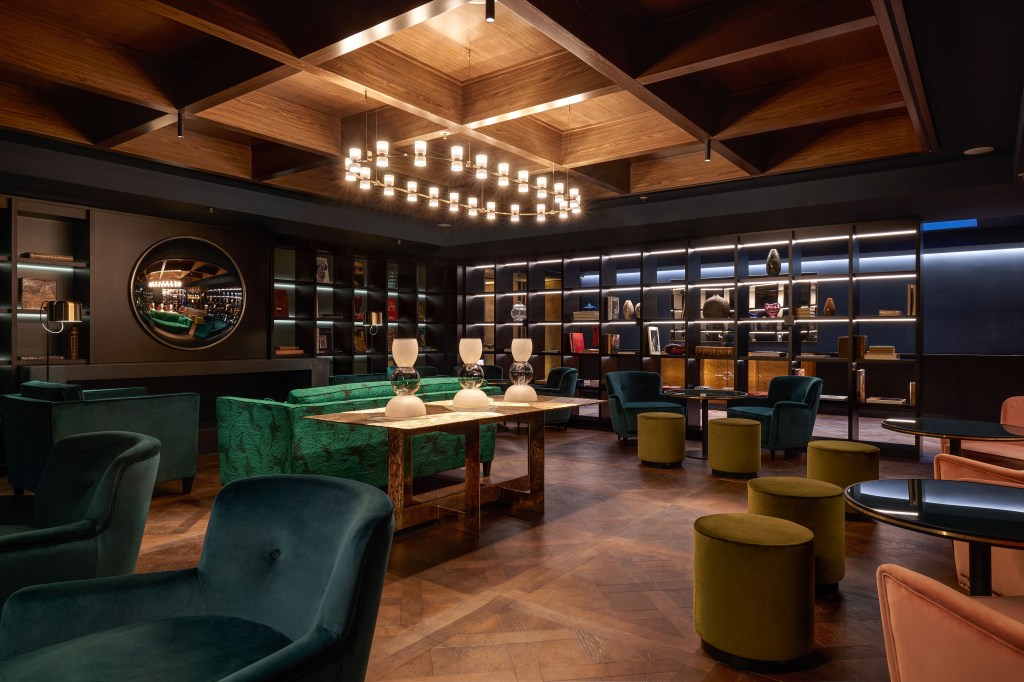 Hilton Rome Eur la Lama, located in the heart of Eur in Rome, often referred to as the city in the city and is directly connected to La Nuvola Congress Centre. Opening at the end of last year, the 439-room hotel offers seven modern and bright meeting spaces that share internal access from the hotel to the Congress Centre for a seamless delegate experience.
Beyond groups, meetings and events, the transient business traveler of today has evolved. Many of those travelers own or work at small and medium businesses (SMBs) – and they continue to be a particularly resilient segment, making up roughly 85% of Hilton's business transient mix. In 2023, Hilton had a targeted set of SMB offerings, which they are working to expand even further in 2024.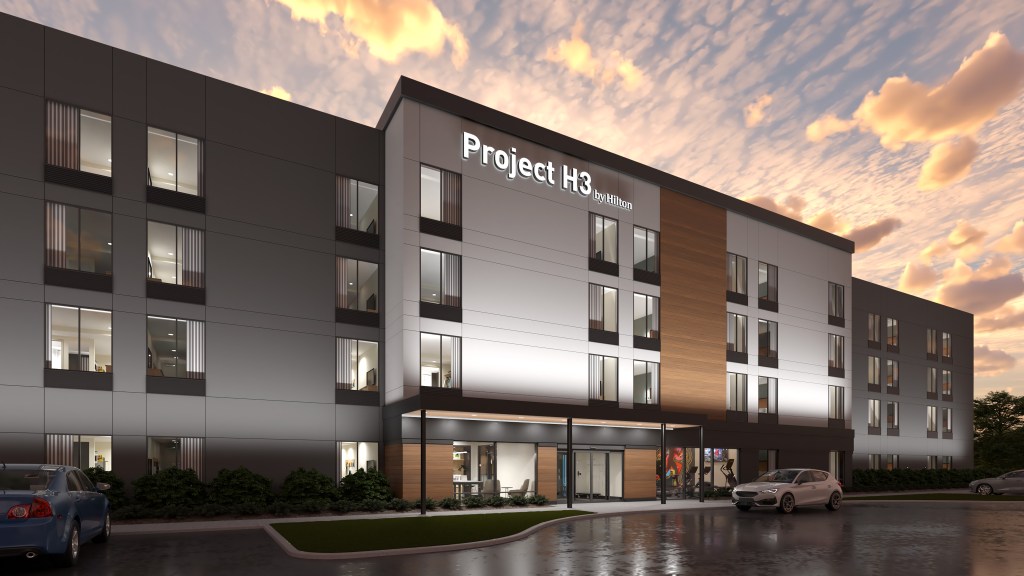 Other emerging segments also came to light during and after the pandemic, such as those traveling for longer-term work assignments. As a solution for this rapidly expanding workforce travel market, Hilton recently introduced an apartment-style brand, under the working name of Project H3 by Hilton. Through extensive research, the brand was created to cater to this vastly underserved group looking for accommodations for 20 nights or more. 
According to a U.S. survey, conducted by Butterfly in September 2023, 81% of extended-stay guests surveyed had cooked in their room or suite during the course of their last hotel stay. To address guests' in-room cooking needs, every guest room will feature a kitchenette and a full set of kitchenware – from silverware and plates to basic pots and pans. The first Project H3 by Hilton property is slated to open by early 2025.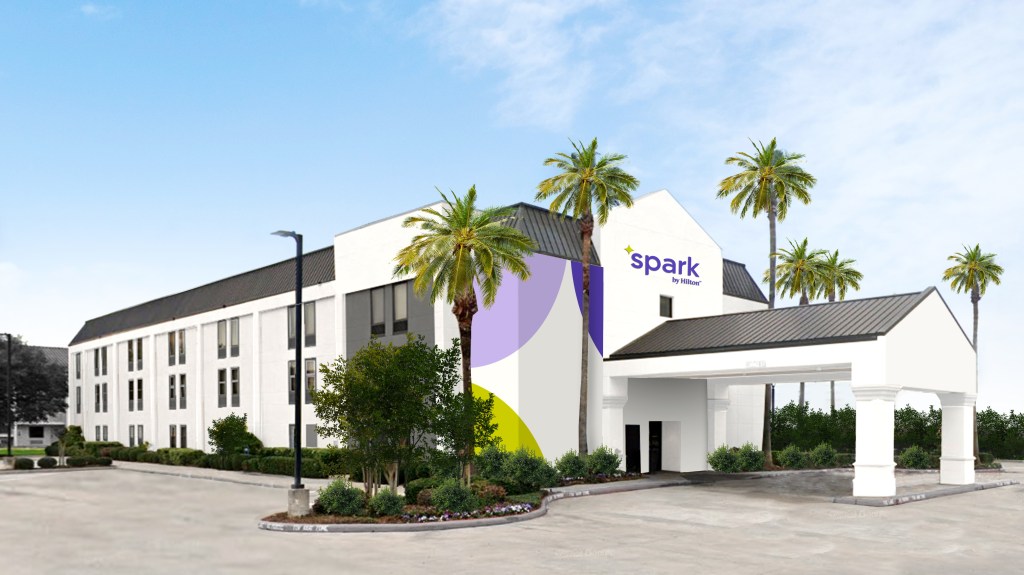 Hilton also recently announced a new premium economy hotel brand – Spark by Hilton – for guests seeking value, reliable essentials and friendly service, often in unique locations currently lacking Hilton properties today.
While Spark by Hilton will attract many value-seeking leisure guests, the brand is also expected to attract small- and medium-sized businesses and younger business travelers early in their career traveling to smaller, secondary cities. The first Spark by Hilton hotels will open in fall 2023, with many more expected to open in 2024.
"Hilton has a rich history of organically and strategically building brands for every traveler and every stay occasion. Both Project H3 and Spark by Hilton address the needs of specific segments of travelers, strengthening a world-class portfolio that provides reliable and friendly solutions for guests whether they choose to stay with us for one night or 20-plus."
While on the road, 74% of travelers agree that it's important to minimize their environmental footprint.
To help their customers and meet corporate targets, travel planners are looking for partners that will help them create meaningful change in their travelers' overall experience and also drive a positive impact on the environment and in the communities they visit.  
Leading the industry in ESG reporting and measurement, Hilton offers its proprietary and award-winning tool, LightStay, which enables the company to track its environmental and social impact across its global portfolio and deliver insights-rich reports to customers.
More specifically, LightStay's Meeting Impact Calculator gives event planner customers the opportunity to see an estimated carbon footprint for their event using each hotel's specific utility and emissions data. Through the Meet With Purpose checklist, clients can also make informed decisions that reduce the impact of their meetings. 
At Hilton, we established industry-leading and ambitious environmental and social impact targets that support the United Nations Sustainable Development Goals, including those that align with the latest climate science with targets from the Science Based Targets initiative (SBTi). We continue to see demand from guests, corporate customers, and our team members to drive toward more sustainable travel.