As a whole "New Golden Age of Travel" continues to strengthen, 2023 will be remembered as a year when more travelers than ever stepped out to fulfill much dreamt-of journeys, vacations and family reunions, while an increasing number of business travelers resumed globe hopping for conferences and events.
Now looking ahead at the year of travel in 2024, the outlook is bright, with a bevy of new Hilton properties lined up to debut, setting records, marking milestones, and creating memorable stays with the same light and warmth of hospitality that Hilton has made famous for more than a century.  
Here's just a sample of new properties travelers can look forward to across Hilton's portfolio of brands.   
Jump to Region: 
Europe, the Middle East, and Africa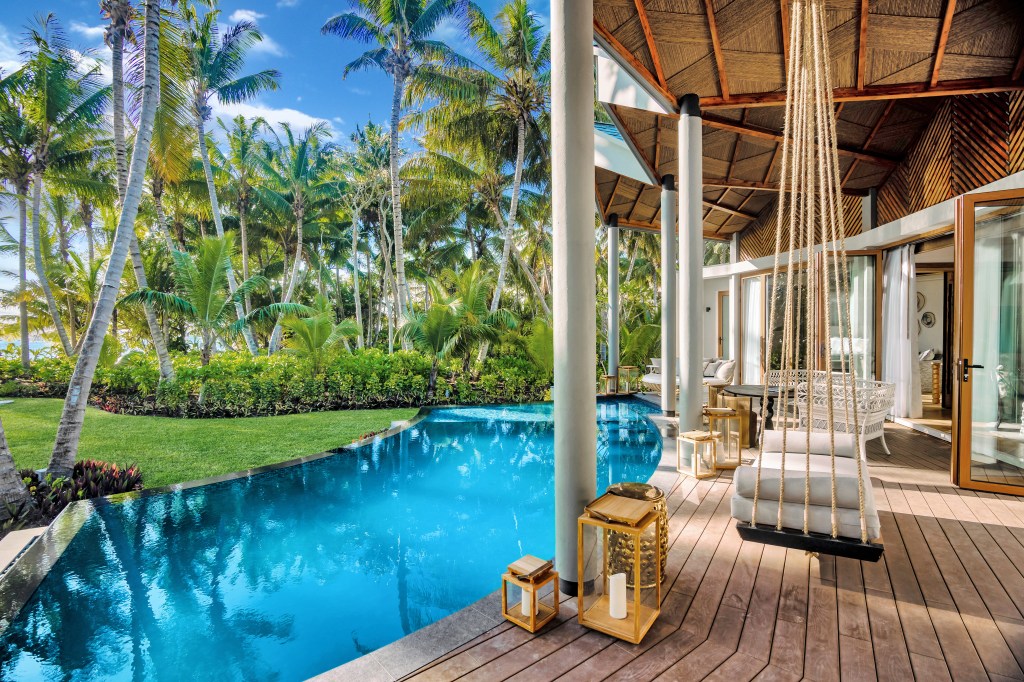 Waldorf Astoria Seychelles Platte Island will create a new benchmark for luxury in the Indian Ocean, with the resort just over 130 kilometers south of Mahé, in a pristine atoll fringed by palm forests, migratory seabirds and turtles, and protected by its own lagoon and coral reef. The resort will be home to a collection of seafront villas, villas for unique vacation experiences, all equipped with their own private pool and personal concierge. Home to native Hawksbill turtles, eagle rays, manta rays and whale sharks, much of Platte Island's surrounding scenery remains beautifully untouched, promising a plethora of firsts and an unrivaled sense of magic for guests.  
Anticipated Opening Date: Q1 2024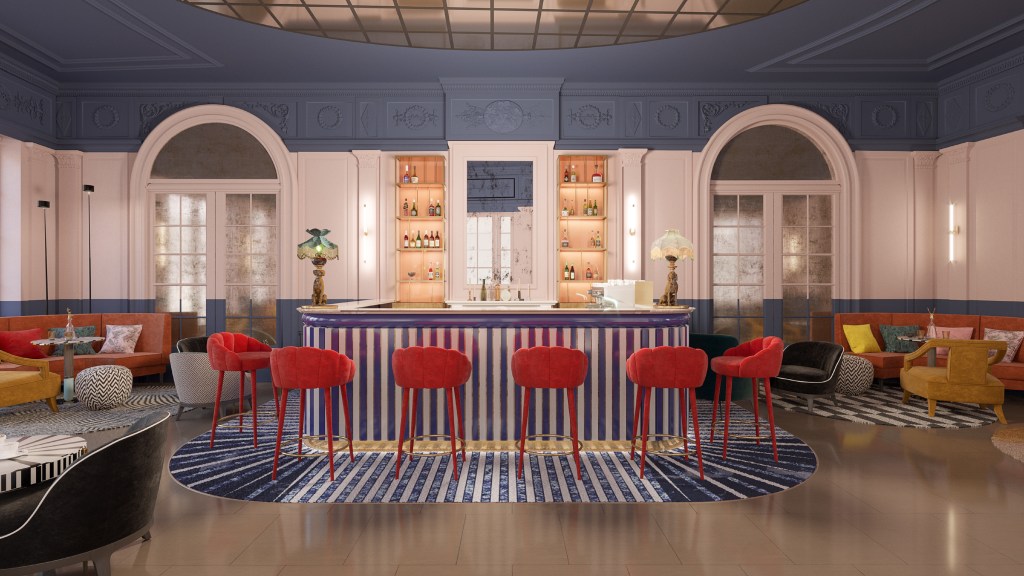 Situated in the historic city centre, two blocks from the famous Arno River in a tranquil neighborhood of central Florence, this elegant hotel reflects the history and the charm of the city with an outdoor courtyard serving a Tuscan menu and a design emphasis on restoring the existing property's unique finishes.  
Anticipated Opening Date: Q1 2024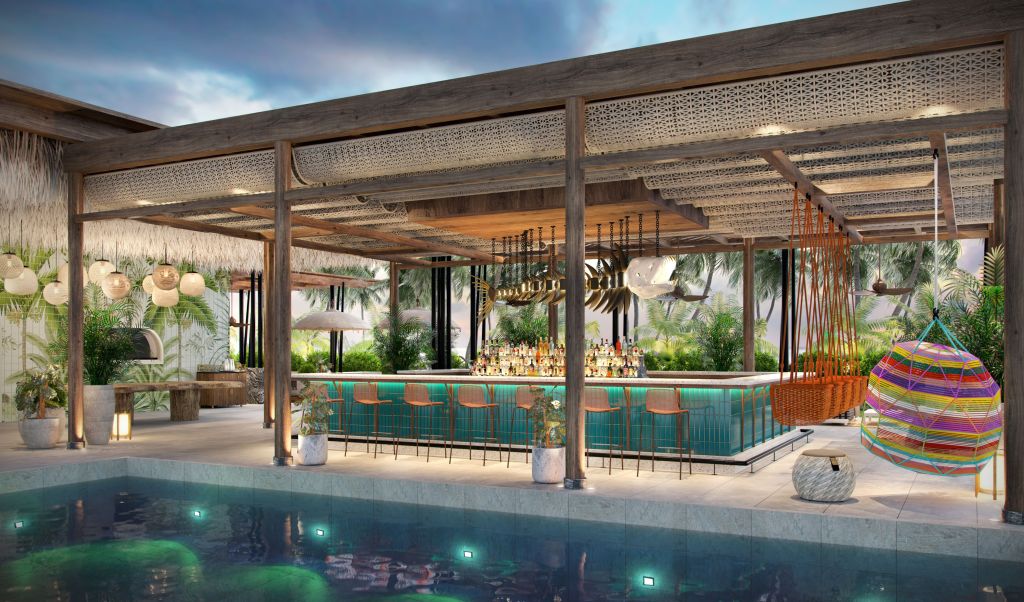 Hilton to Welcome its first Canopy by Hilton Resort Property Worldwide with Canopy by Hilton Seychelles 
Located on Mahé's Anse à la Mouche beach, famed for its calm and shallow waters, this resort is set to bring a new sense of vibrancy to the oceanfront community.  Significant investment is going into developing the facilities of the surrounding beach, including a boutique shopping village. The resort will offer 120 locally inspired guest rooms and space to accommodate more intimate meetings and events. 
Anticipated Opening Date: Q1 2024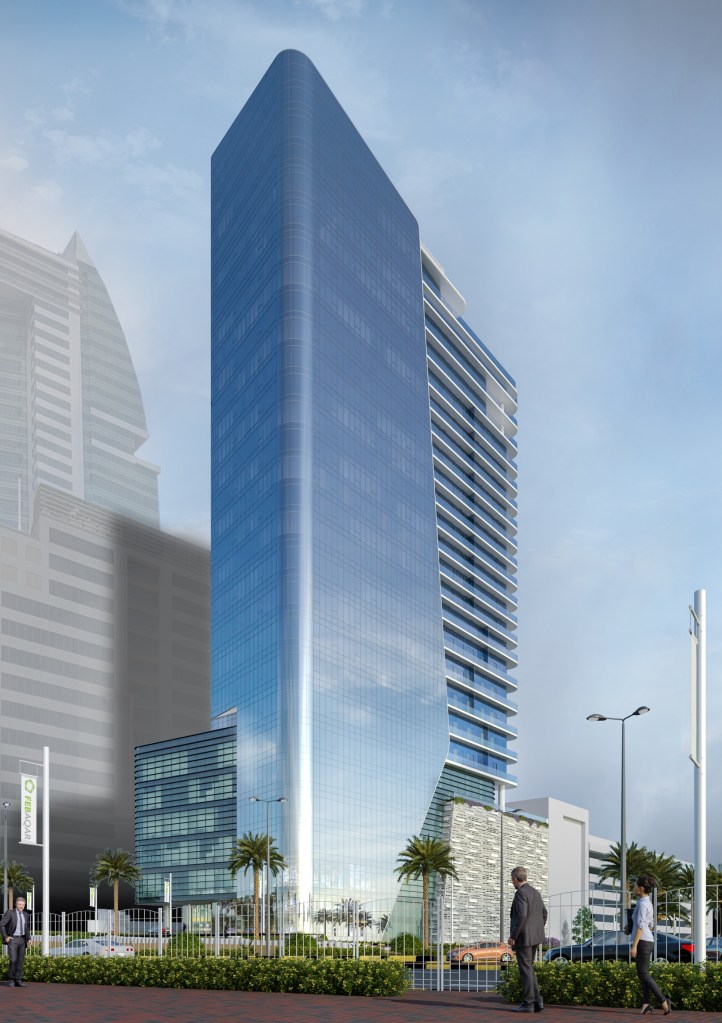 Hilton to Open its First Fully Residential Luxury Development for Conrad in the Middle East, Conrad Bahrain Financial Harbour 
The highly anticipated property will be the first fully residential luxury development for the Conrad brand in the Middle East. Part of Bahrain Financial Harbour, a commercial waterfront development located on the northern shore of Manama, Conrad Residences Bahrain Financial Harbour will provide an exceptional location for hotel guests and residents to enjoy spectacular coastal views of the Arabian Gulf while being conveniently located in the heart of the capital city's up-and-coming business and residential district.  
Anticipated Opening Date: Q1 2024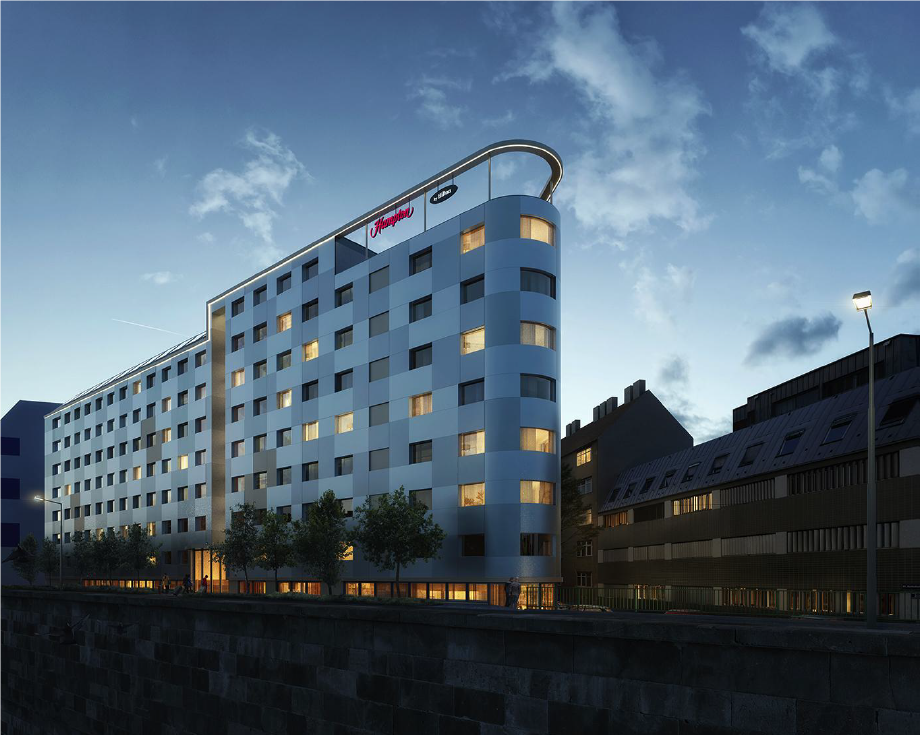 Hilton to Open Europe's Largest Hampton by Hilton in Vienna
Featuring 358 guest rooms, one of the world's largest Hampton by Hilton hotels is due to open next year. The newly developed property will include a fully equipped fitness center and a multi-functional open concept lobby space designed to accommodate guests' needs during their travels. Contemporary furnishings and signature bedding, as well as Hampton by Hilton favorites like free hot breakfast, will set guests up well for exploring one of the most livable cities in the world, with exceptional service backed by the 100% Hampton Guarantee. Schönbrunn Palace will be just over 20 minutes' walk from Hampton by Hilton Vienna City West and Wien Westbahnhof, one of Vienna's major railway stations, will be just a 15-minute walk away. 
Anticipated Opening Date: Q3 2024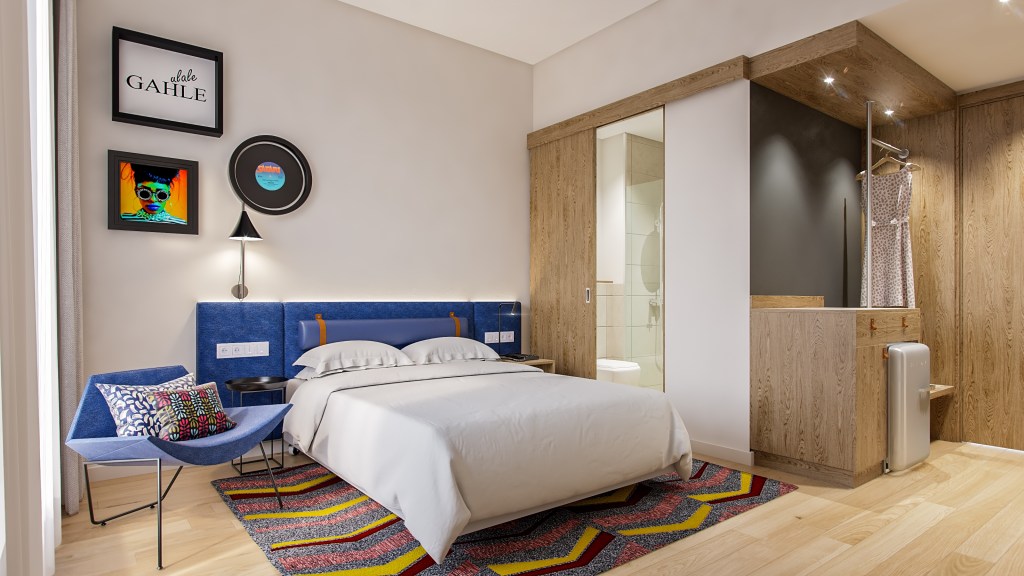 Hampton by Hilton to Debut in Africa with the Opening of Hampton by Hilton Grayston Sandton 
Conveniently located in Johannesburg's bustling business district near the Johannesburg Stock Exchange, this hotel is also within two kilometers of Nelson Mandela Square, Sandton City Mall and Sandton Guatrain Station, all reachable with the hotel's complimentary scheduled shuttles. The property also features a family-friendly outdoor pool, floodlit tennis courts, a fitness center and on-site restaurant to complete your stay. 
Anticipated Opening Date: Q4 2024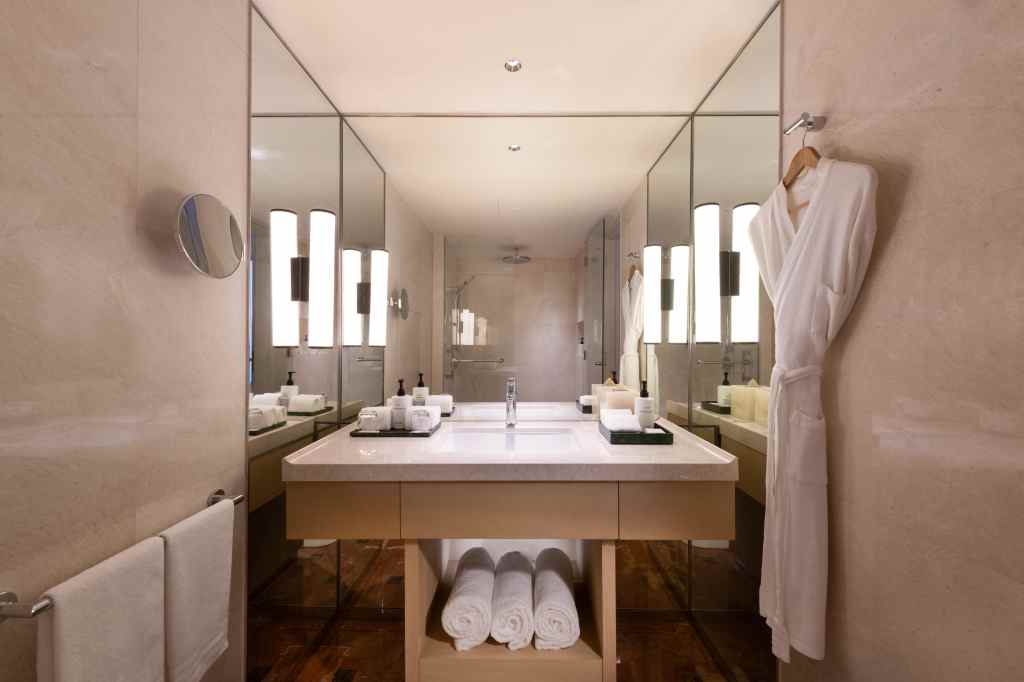 Conrad Singapore Orchard to Fully Open this January with Refreshed Rooms and World-Class Dining Experiences 
Steps away from Singapore's vibrant Orchard Road shopping district and the UNESCO World Heritage Site, The Singapore Botanic Gardens, Conrad Singapore Orchard will welcome a new conscientious luxury experience with its bold approach to artistry and authentic connection to nature. Featuring 445 sophisticated residential-style guest rooms, including 46 thoughtfully designed suites with double terraces, Conrad Singapore Orchard allows every guest to experience Conrad Hotels & Resorts' meaningful hospitality and purposeful service. Additional amenities comprise a portfolio of world-class dining experiences, including a Michelin-starred restaurant and stylish bars plus over 1,500 square meters of event spaces, a pet-friendly program, a contemporary executive lounge, and a fully equipped fitness center and pool. 
Anticipated Opening Date: January 1, 2024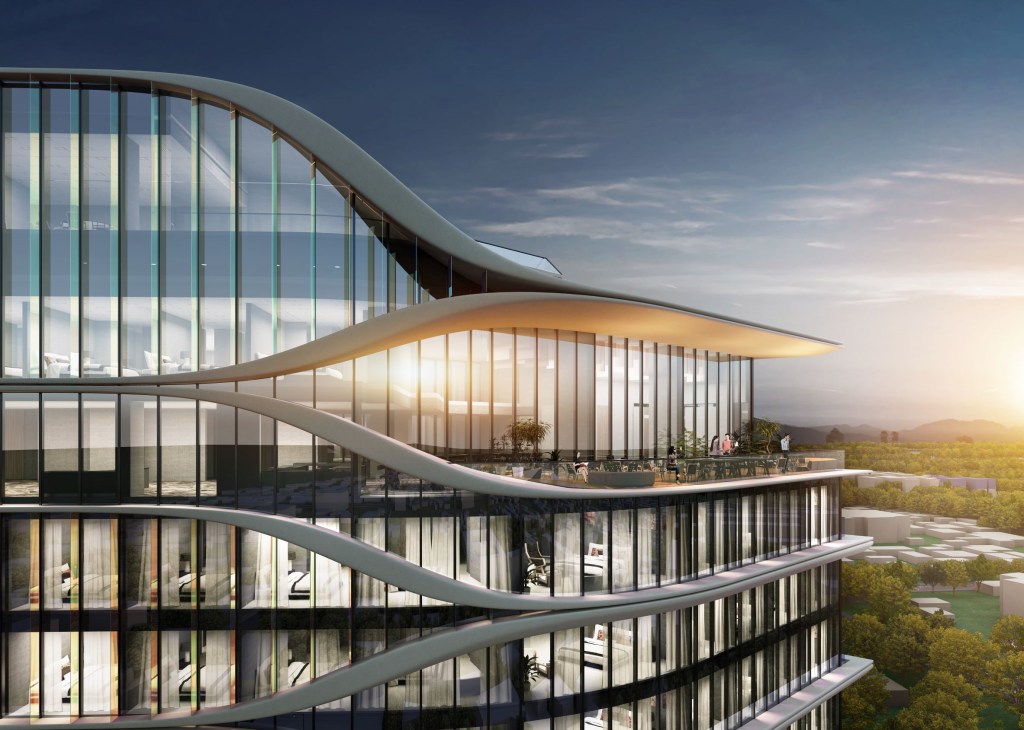 Hilton Hotels & Resorts to Debut in Kathmandu with Hilton Kathmandu
Hilton Kathmandu, situated in the heart of the Kathmandu Valley in Nepal, embodies a harmonious blend of Nepal's rich heritage and modern design, offering panoramic views of the majestic Himalayan mountain range visible from the valley. The hotel boasts 173 guest rooms, complemented by versatile event spaces that can be customized to suit any occasion. Notable features include an all-day dining restaurant, an iconic rooftop bar that provides a stunning vantage point, and Grab & Go – a deli with a unique Street Market concept. Throughout the property, guests can immerse themselves in the charm of local culture and art, as evident in the meticulously crafted lux detailing, metal etching, and incorporation of traditional architectural ornament. 
Anticipated Opening Date: Q1 2024 
Motto by Hilton Hong Kong Soho, First Brand of Its Kind in Asia, to Open in 2024  
Motto by Hilton is a lifestyle hotel brand that seamlessly combines cleverly compact guest rooms, engaging social spaces, and curated food and beverage offerings, making it the ultimate launchpad for urban explorers. As the first brand hotel of its kind in Asia, Motto by Hilton Hong Kong Soho is nestled in the vibrant district of Sheung Wan, renowned for its array of dining options, bars, cafes, charming boutiques, and art galleries, this hotel provides an unparalleled opportunity for guests to immerse themselves in the local culture. The hotel is within walking distance of the MTR station and the Hong Kong-Macau Ferry Terminal. With 274 guest rooms meticulously equipped to ensure a comfortable and restful stay, the hotel also offers two restaurants, a café counter, and additional facilities such as meeting spaces and a fitness center, catering to the diverse needs of travelers. Notably, the property serves as a showcase for unique and sustainable practices, earning numerous accolades in sustainability and design.  
Anticipated Opening Date: Q2 2024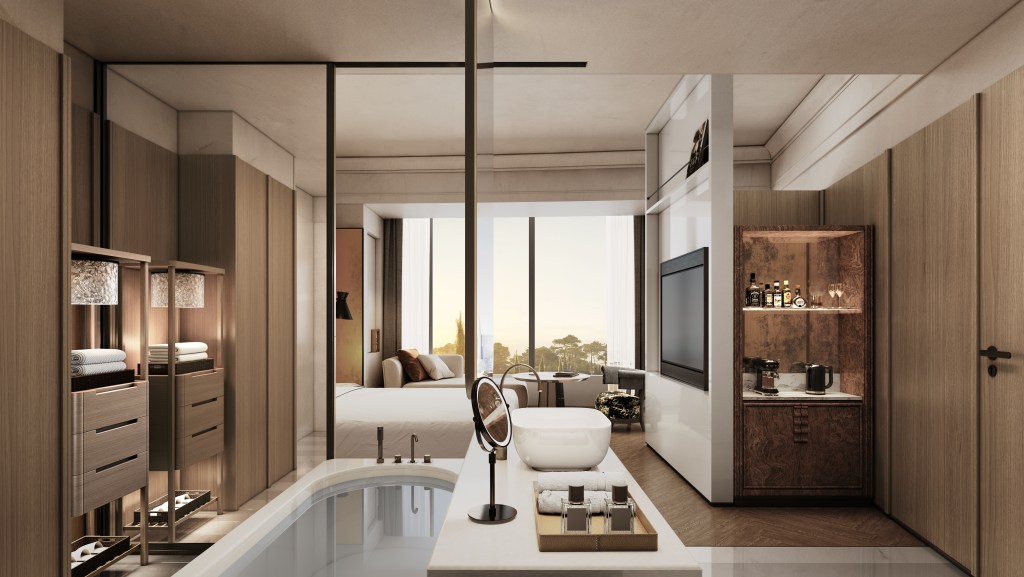 Hilton's Flagship Brand, Hilton Hotels & Resorts Arrives in Central Shanghai with Hilton Shanghai City Centre
Located in the heart of downtown Shanghai, this conversion project enjoys a prime location adjacent to major transportation hubs and a plethora of attractions such as CBDs, People's Square, historical venues, and city parks. This property is set to be transformed into a Hilton hotel, offering 382 keys to guests. The hotel will feature an all-day dining restaurant and a lobby lounge, providing a variety of culinary options. Additionally, the hotel will boast a generous total meeting space of over 1,000 square meters, catering to the needs of business travelers and event organizers. Positioned as Hilton's flagship brand in central Shanghai, this upcoming hotel will further strengthen the presence of the Hilton brand in this established market.  
Anticipated Opening Date: Q2 2024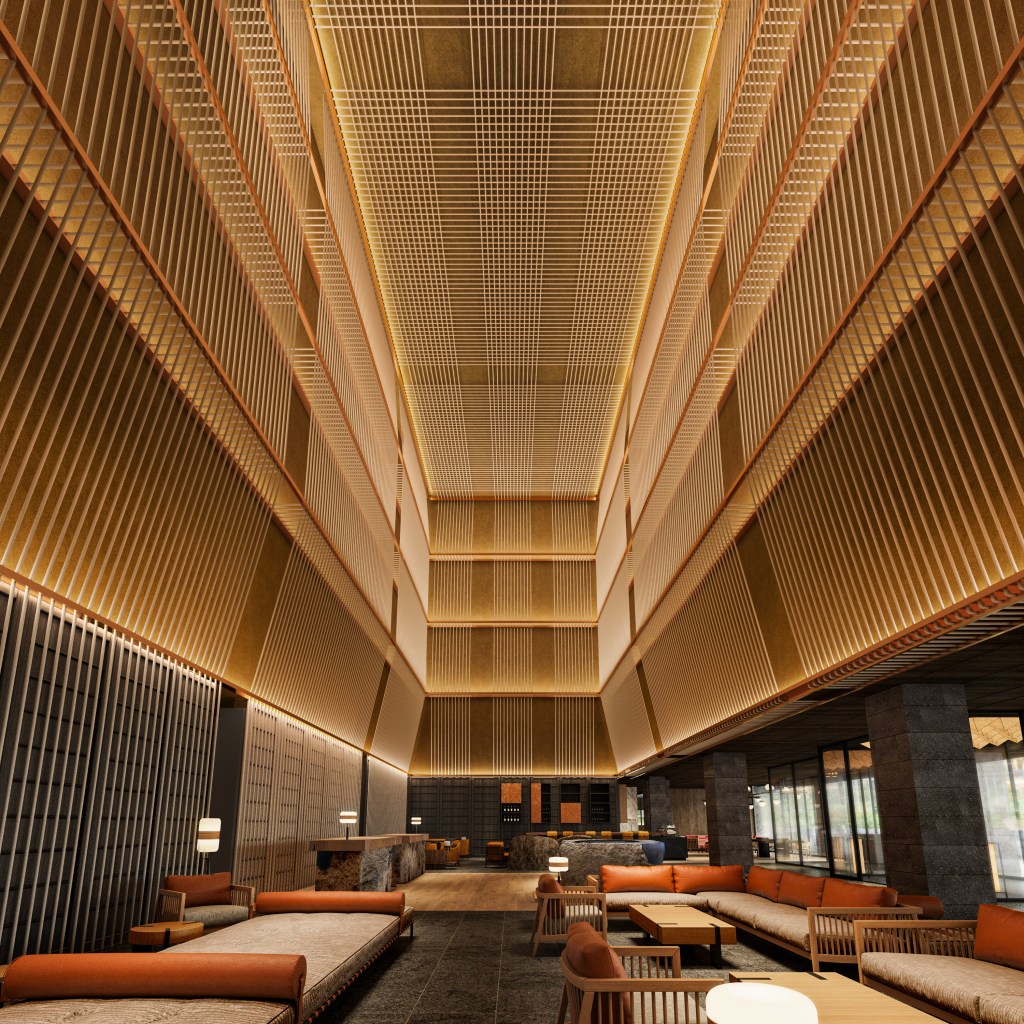 Hilton Hotels & Resorts to Arrive in Kyoto   
Hilton Kyoto will open in Sanjo-Kawaramachi, the heart of downtown Kyoto, near the central business and shopping districts, surrounded by classical Buddhist temples, Zen gardens, Shinto shrines, and museums. Hilton Kyoto will be within walking distance of major attractions including the Kyoto Imperial Palace, Heian Shrine, Yasaka Shrine and Gion area. Guests will also be able to delight in authentic Japanese delicacies nearby at the Nishiki Market ("Kyoto's Kitchen"), or Pontocho, one of Kyoto's most atmospheric dining areas. As guests explore the city, they will be able to enjoy convenient access to transportation hubs, with the hotel being just a few minutes' walk from Kyoto City Hall Station and Sanjo Station, or approximately 15 minutes from Kyoto Station by car.  The 313-room hotel will feature four dining outlets including an all-day dining restaurant, a specialty restaurant, a bar and a café. Guests can also enjoy a range of facilities such as a fitness center, spa, indoor pool, an executive lounge, and banquet and meeting rooms. 
Anticipated Opening Date: Q3 2024 
First Luxury Hilton Hotel to Arrive in Chongqing, China with Conrad Chongqing 
Perched atop a soaring skyscraper that reaches a staggering height of 260 meters, Conrad Chongqing offers a truly elevated experience in the Nan'an district. As guests step into the highest lobby lounge in Chongqing, they are greeted with awe-inspiring panoramic views of the hilly megacity. Meticulously designed by the renowned and award-winning hotel interior design consultant, Cheng Chung Design (CCD), the hotel exudes an atmosphere of luxury and sophistication. With 275 luxurious rooms, guests can revel in breathtaking vistas of the majestic Changjiang River. The hotel boasts a stylish lobby lounge, a specialty restaurant, and intimate Private Dining Rooms. Furthermore, Conrad Chongqing provides a remarkable 1,300-square-meter versatile meeting space and over 800-square-meter outdoor garden, ensuring the seamless execution of various social events and special occasions. 
Anticipated Opening Date: Q3 2024 
DoubleTree by Hilton Vientiane Marks Hilton Debut in Laos  
DoubleTree by Hilton Vientiane is located at the intersection of Rue Setthathilath and Rue Manthatourath, close to That Dam, which is an iconic stupa in the heart of the city centre. This downtown area is home to beautiful colonial French architecture and a wide range of quaint restaurants and cafes. Several iconic cultural and historic attractions, such as the Presidential Palace and Sisaket Temple lie within a one-kilometre radius of the hotel, making it convenient to explore on foot. For travelers seeking an authentic experience, local markets, such as the Talat Sao Morning Market and Riverside Night Market, are easily accessible from the hotel. The hotel is also conveniently located about five kilometres from Wattay International Airport. 
Anticipated Opening Date: Q4 2024