Hilton will wrap up 2023 with global growth, adding exciting new properties to its portfolio in cities around the world. Here's a peek at what's to come in the next few months.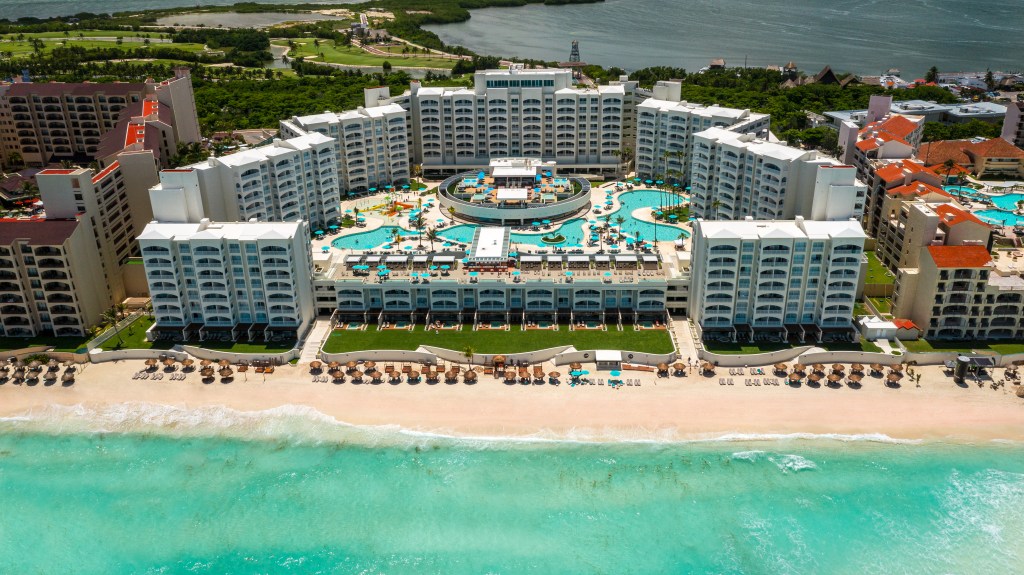 Hilton Cancun Mar Caribe All-Inclusive Resort
Anticipated Opening Date: October 23, 2023
Centrally located in Cancun's popular Hotel Zone, the newly-renovated 540-room Hilton Cancun Mar Caribe All-Inclusive Resort is nestled along 600 feet of pristine beachfront resort between the Caribbean Sea and the Nichupte Lagoon. Just 10 miles from Cancun International Airport, the resort features five diverse dining options from an Asian show kitchen to Italian, with five bars including a rooftop and beach bar. Guests will enjoy an array of entertainment, with multiple pools – including an exclusive kids pool – and a kids and teens club. The resort will also feature a relaxing sun deck, new spa, beauty salon and fitness center.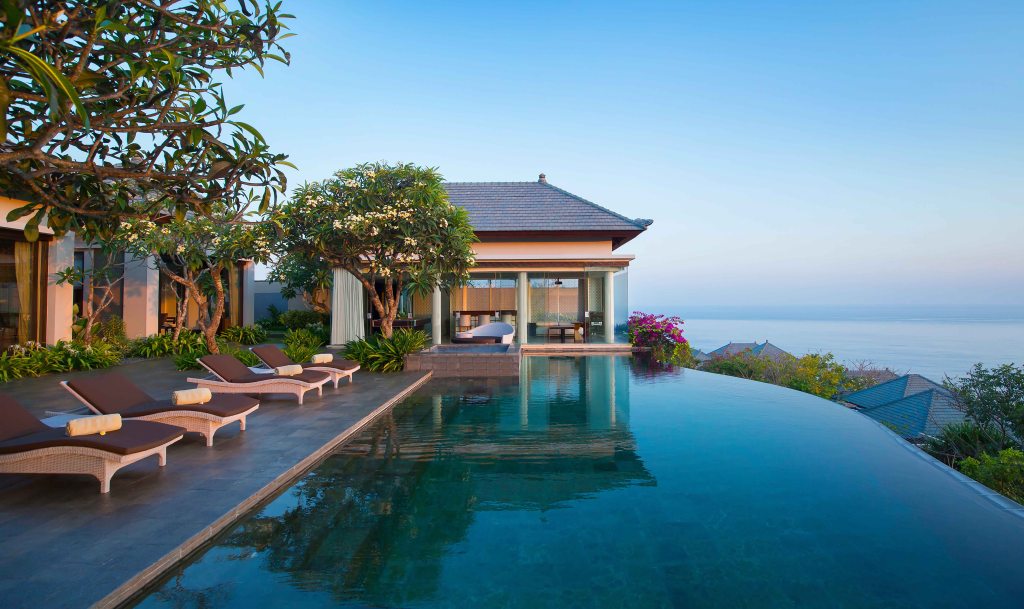 Bali, LXR Hotels & Resorts
Anticipated Opening Date: November 2023
Nestled 70 meters upon the southern cliffs of Bali, the resort will feature 72 luxurious all-pool villas that offer unparalleled views of the lush landscape and the Indian Ocean. The resort will offer five dining concepts, including an all-day dining restaurant, a Mediterranean specialty restaurant, a beach club and two bars. A clifftop chapel will set the stage for memorable weddings against Bali's iconic sunset hues, and other facilities include inspiring event spaces, a fitness center, an extensive spa and kids club. The property is set to open as the first LXR-branded resort in Southeast Asia in 2023. The resort will lean into the core values of the LXR brand, which focus on providing unique, immersive experiences defined by the local cultures and traditions of each destination. From local folklore, heritage crafts and ancient healing techniques, to authentic epicurean experiences and traditional Balinese culinary arts, guests can look forward to a natural connection to the destination, at every facet of their journey.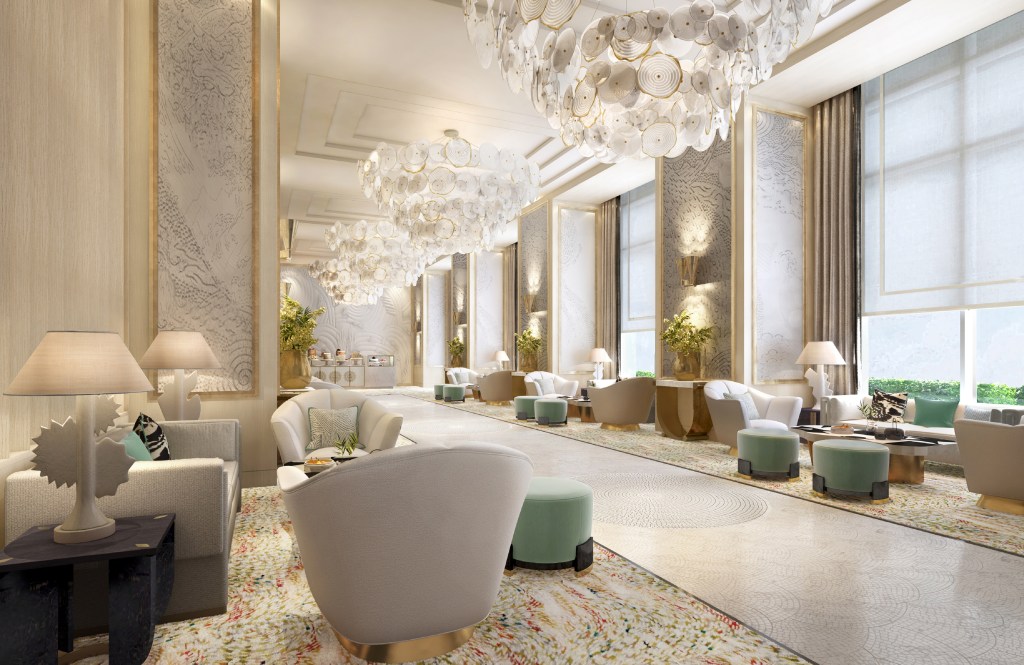 Anticipated Opening Date: November 2023
With a central location, timeless design, enticing culinary options, a four-floor spa and sophisticated events facilities – the property is set to be a luxury destination where guests can create unforgettable memories. Ideally located in West Bay, the hotel brings effortless luxury and Manhattan flair to the heart of Doha's diplomatic area. The 44-story property features 283 rooms and suites, as well as 50 luxury apartments - all of which boast a distinct art deco style.
The luxury hotel offers a variety of enticing culinary options – including MURU which is helmed by Michelin-starred chef Mauro Colagreco, and a restaurant by celebrity chef Geoffrey Zakarian. A haven for relaxation, the property's Waldorf Astoria Spa stretches from the 39th to the 43rd floor, offering holistic treatments, salon services and fitness facilities – all with beautiful views of Qatar's skyline. The hotel also features two ballrooms and three multi-functional meeting rooms, making it the ideal setting for every type of occasion.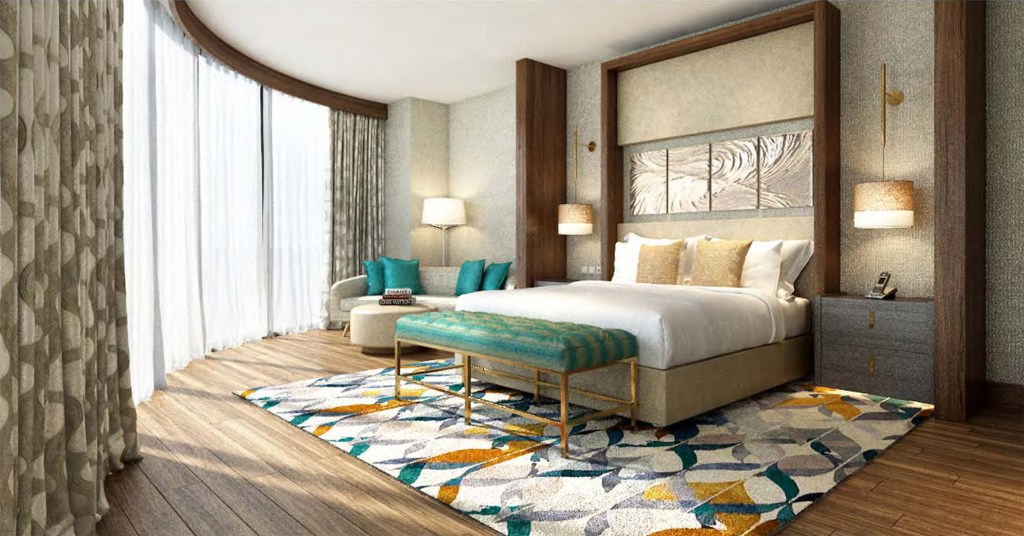 Anticipated Opening Date: November 2023
Hilton Cairo Nile Maadi is a newly built hotel offering 255 spacious rooms and suites with a modern design. Located on the Nile Corniche in the upscale district of Maadi, guests staying at the hotel's stylish suites will enjoy panoramic views of the Nile, complemented by a view of the pyramids on a clear day. The hotel will house Hilton's renowned Eforea spa, a fitness center with a Nile view, an outdoor pool, and a variety of dining options including indoor restaurants and a Nile view rooftop bar. Perfect for both leisure and business, the hotel will also feature an executive lounge as well as state-of-the-art meeting and event spaces.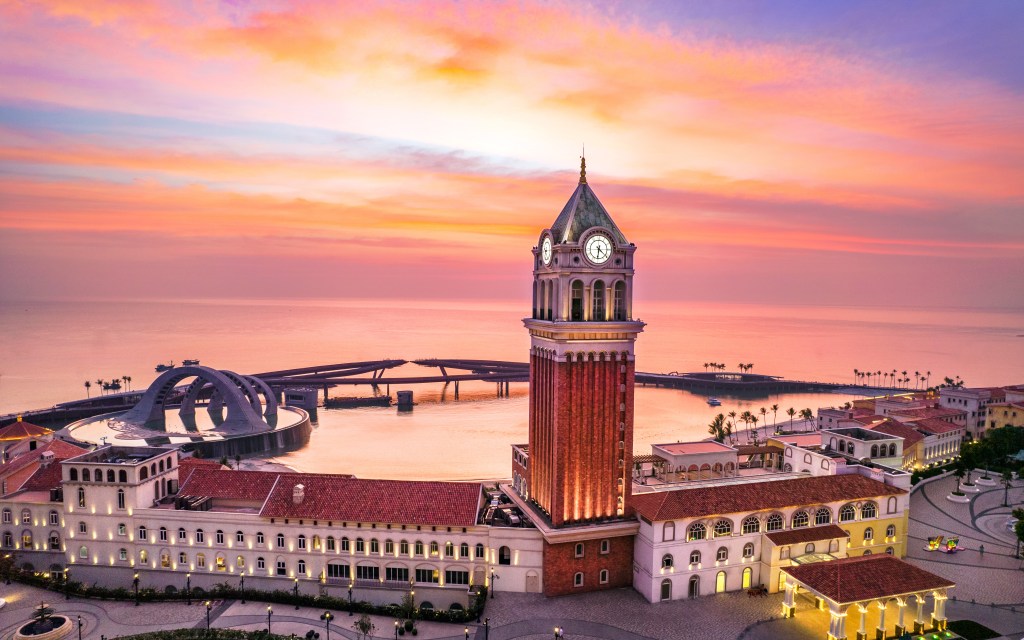 La Festa Phu Quoc, Curio Collection by Hilton
Anticipated Opening Date: November 2023
A taste of the Amalfi Coast in Vietnam, La Festa Phu Quoc, Curio Collection by Hilton is set to debut just steps away from the beach. Elevated guest rooms paired with bright design, curated food and beverage and poolside amenities make this the ideal island escape. The resort is slated to have four dining options ranging from chic sit-down dining to an extensive buffet. La Festa Phu Quoc will also have a modern fitness center for guests seeking a holistic wellness experience.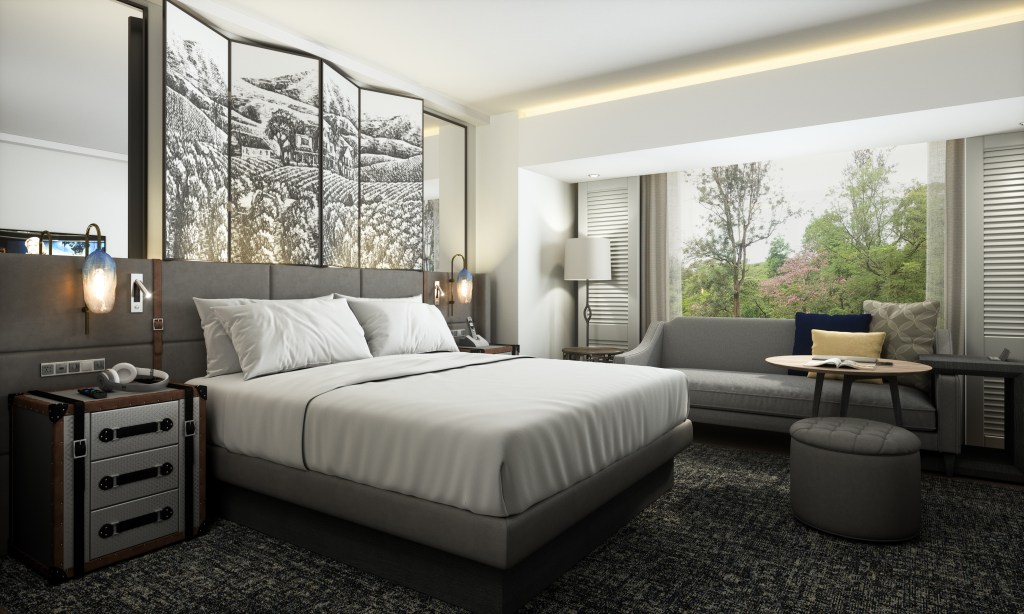 Kwetu Nairobi, Curio Collection by Hilton
Anticipated Opening Date: November 2023
Nestled on the edge of the Karura Forest, and in close proximity to the Nairobi business district, Kwetu Nairobi, Curio Collection by Hilton will set the standard for upscale accommodation in Nairobi, Kenya. In Swahili, "Kwetu" means "our home" - a symbol of the home-away-from-home guests can expect from this much-anticipated hotel. It will feature 102 impeccable rooms in five interconnected blocks which overlook the peaceful forested landscape - each block will come complete with its own private butler to cater for guests needs. With exquisite dining options on offer such as a specialty restaurant with a seasonal concept menu and a rooftop bar for stunning views - this hotel offers guests a truly contemporary African experience.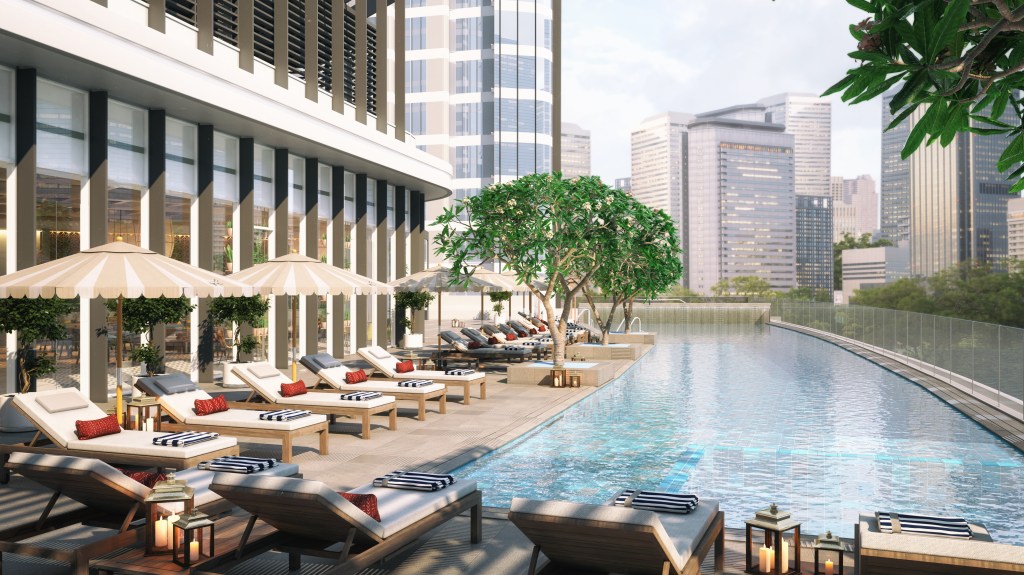 Embassy Suites by Hilton Dubai Business Bay
Anticipated Opening Date: December 2023 
Embassy Suites by Hilton Dubai Business Bay will be the first for the brand in the UAE and is set to open in the bustling area of Business Bay, near Downtown Dubai. The 104-key property will offer both leisure and business travellers an approachable, upscale experience with world-class customer service. The hotel will feature one-bedroom suites and studios with picturesque views of Burj Khalifa and the Dubai skyline, as well as a fully equipped fitness centre with an outdoor workout space, a swimming pool, a large ballroom, and flexible event spaces. Apart from enjoying complimentary made-to-order breakfast each morning, guests can experience Embassy Suites by Hilton's signature Evening Reception offering for the first time in the UAE, giving guests an opportunity to unwind over complimentary snacks and beverages.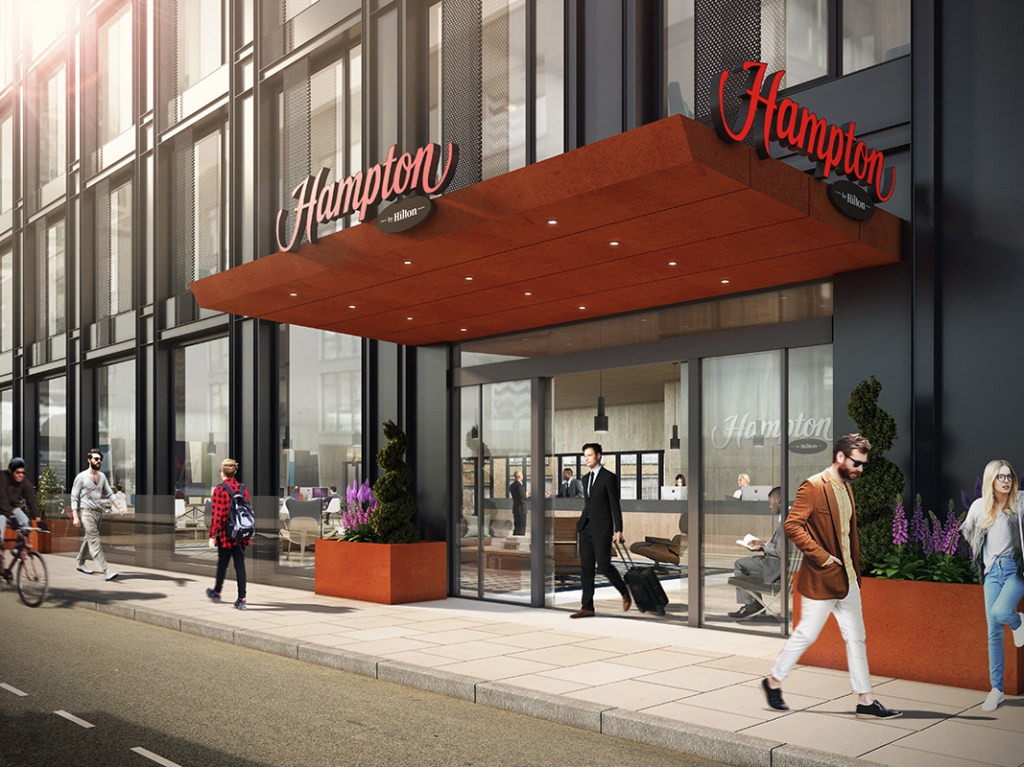 Hampton by Hilton London Old Street 
Anticipated Opening Date: December 2023 
Set in the heart of one of London's most eclectic and vibrant commercial hubs, the new-build hotel will be just a five-minute walk away from Old Street station. Part of the fast-growing and popular Hampton by Hilton brand, the property will be a short walk from the vast array of restaurants and bars on Shoreditch High Street and the bustling corporate offices of Liverpool Street, meaning the 107-room hotel will be perfectly placed to attract a diverse range of clientele coming to the area for both work and leisure. The hotel will offer delicious Italian cuisine in the restaurant and a 24/7 snack menu in the comfortable lobby bar. Guests will be able to choose to work in any of the hotel's flexible public areas, with free Wi-Fi throughout. The hotel will have a conference meeting room, a state-of-the-art gym and free hot breakfast. It is being built with environmental sustainability as a priority, including being designed to make use of harvested rainwater.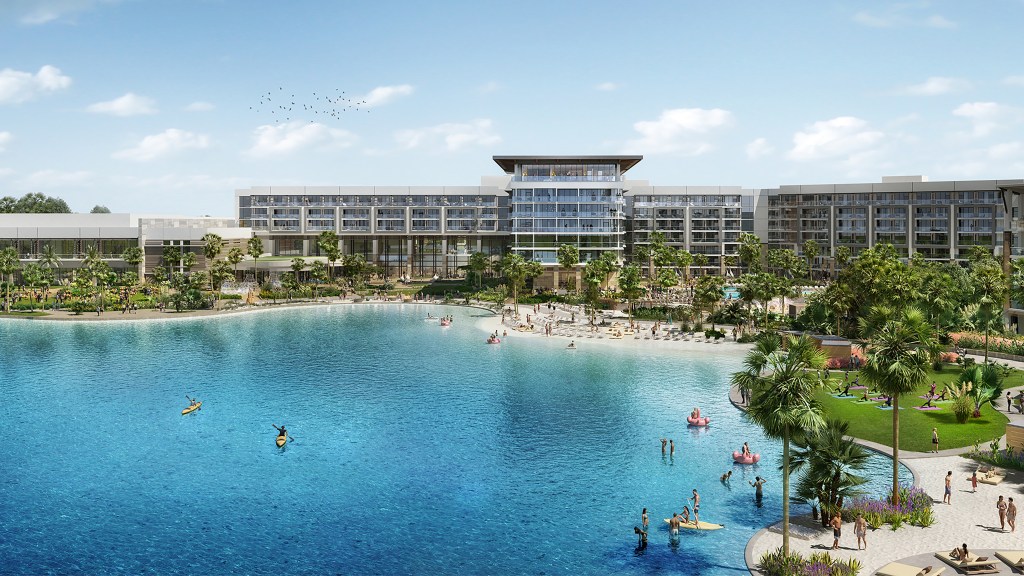 Anticipated Opening Date: December 2023 
Conrad Orlando will debut with 433 rooms, including 51 impeccably designed suites and 10 spacious family suites offering oversized accommodations that deliver all the comforts of home. Other features include 40,000 square feet of indoor meeting space, a tranquil Conrad Spa with a private water garden, and numerous dining options including a signature rooftop experience. As part of Evermore Orlando Resort, bordering Walt Disney World® Resort, guests will enjoy a 20-acre tropical beach and 8-acre crystalline lagoon, aquatic activities, and two Jack Nicklaus designed 18-hole golf courses.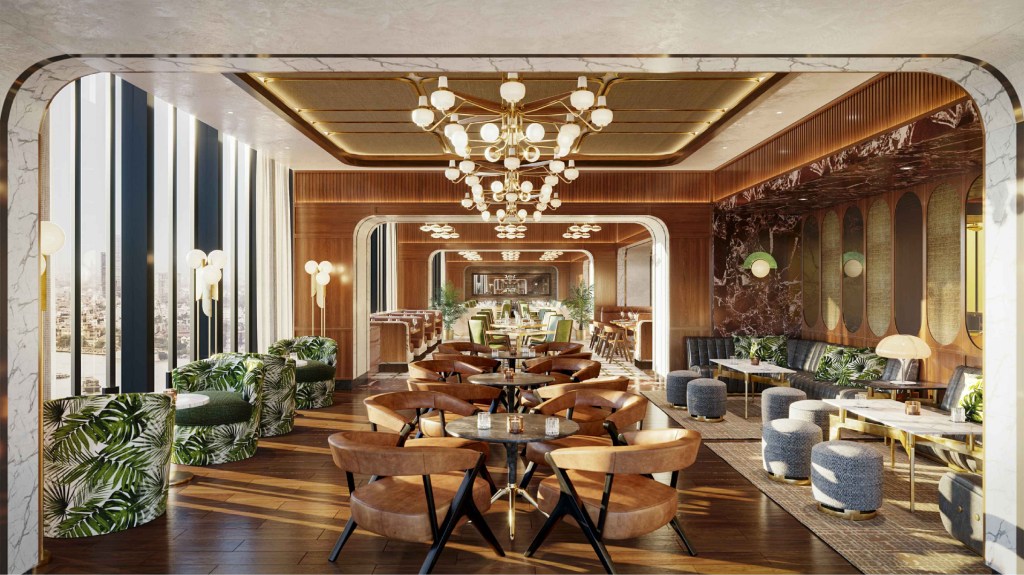 Anticipated Opening Date: December 2023 
A beautiful addition to the city skyline, Hilton Saigon enjoys a premium location in the heart of the Central Business District and lies within close proximity to popular attractions such as Saigon Notre Dame Basilica, Saigon Opera House and Reunification Palace. Perfect for both leisure and business travellers, Hilton Saigon will feature 240 splendid rooms, a spa, swimming pool and meeting spaces with a capacity to accommodate up to 1,200 people. Guests can enjoy the hotel's rooftop destination bar during their downtime, while culinary aficionados will enjoy a delightful experience at the modern Chinese restaurant with stunning views over the river and city.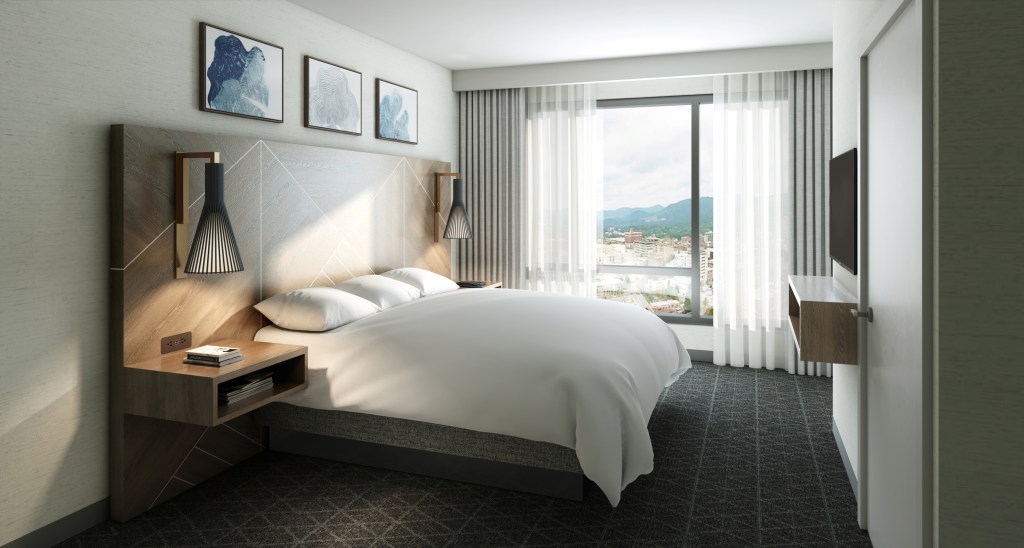 Embassy Suites by Hilton Asheville Downtown
Anticipated Opening Date: December 2023 
Located in Downtown Asheville, North Carolina, with its many shops, restaurants, and entertainment venues, Embassy Suites by Hilton Asheville Downtown features 188 suites and more than 6,000 square feet of meeting space. The Biltmore Estate is a 10-minute drive away, where you can tour the house and grounds or visit the winery. The Blue Ridge Mountains are an hour away for hiking and biking. Guests can enjoy a view of the mountains from the rooftop bar and restaurant, as well as the brand's complimentary signature made-to-order breakfast and Evening Reception.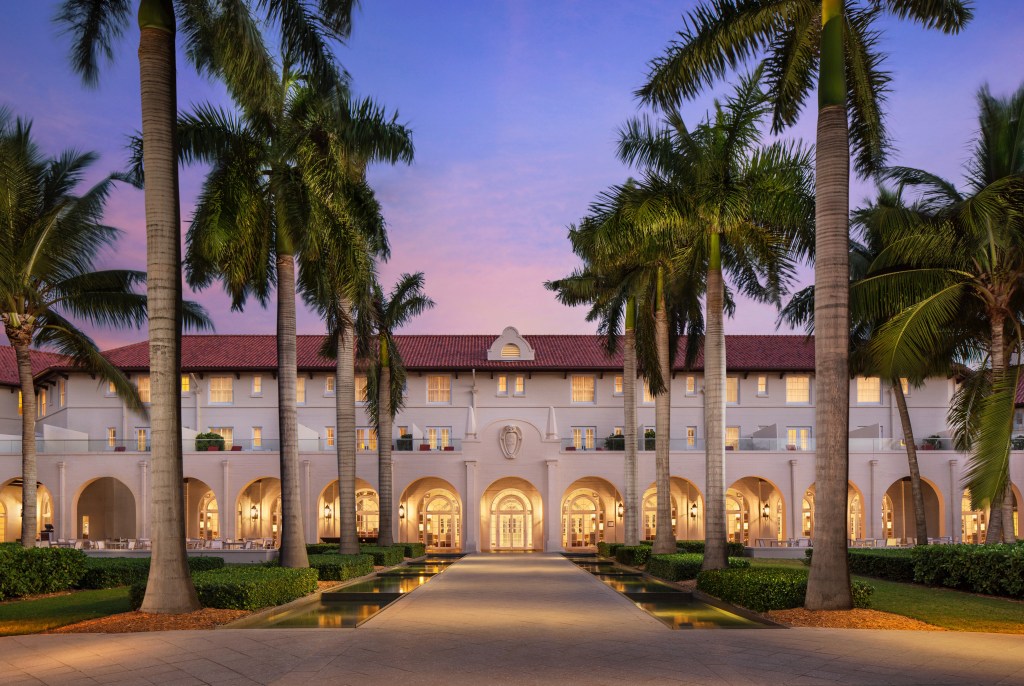 Casa Marina Key West, Curio Collection by Hilton
Anticipated Re-Opening: October 2023
After a century of delivering remarkable experiences in Old Town Key West, Casa Marina is undergoing a grand renovation to thoughtfully elevate the historic resort and preserve its timeless character. Set to reopen in phases beginning this autumn, guests will enjoy the property's updated rooms, restaurants, outdoor areas, event spaces and lobby. While the hotel's interiors will be given new life, its charming Spanish-style exteriors with expansive verandas will remain intact for future guests to enjoy.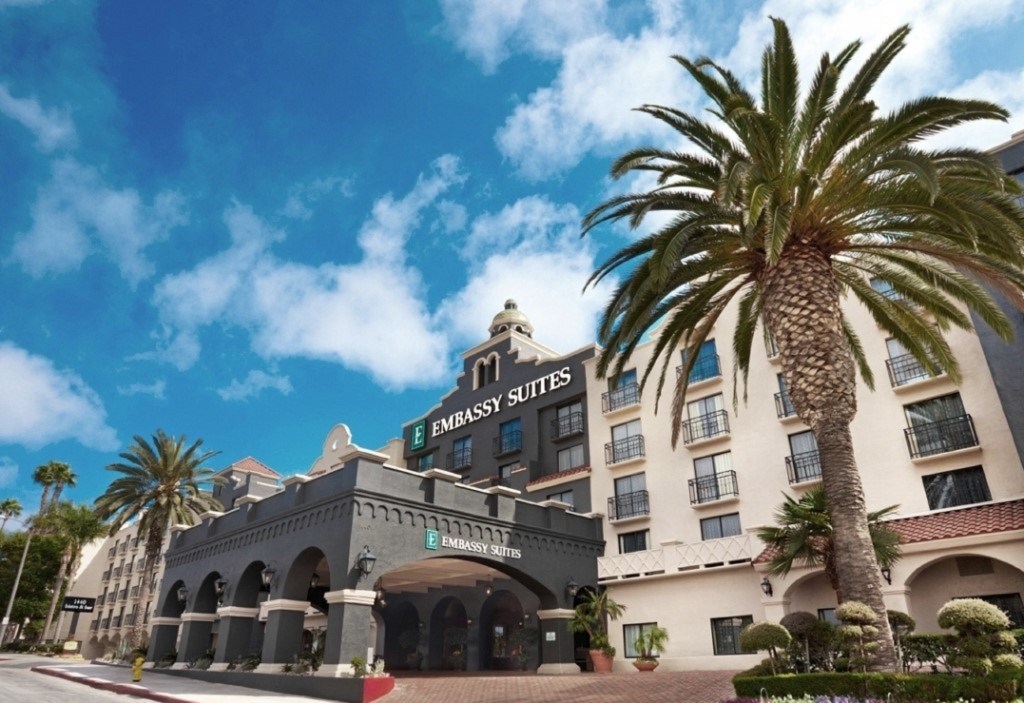 Embassy Suites by Hilton Los Angeles International Airport South
Anticipated Re-Opening: October 2023
Embassy Suites by Hilton Los Angeles International Airport South will complete an extensive renovation in Q4, introducing reimagined guest rooms, artfully elevated public and event spaces and an exciting new dining destination, Barcotta Coastal Tavern. The 349 newly renovated two-room suites are carefully redesigned, featuring natural materials and bold accents creating a warm and inviting space where guests can retreat after a long day of work or play. The sun-lit atrium, stretching across the entire hotel and adorned with lush greenery is offering guests a tranquil space for relaxation, breakfast and Evening Receptions. As part of its commitment to a greener future, the hotel is adding a green roof dedicated to the preservation of the endangered El Segundo Blue butterfly.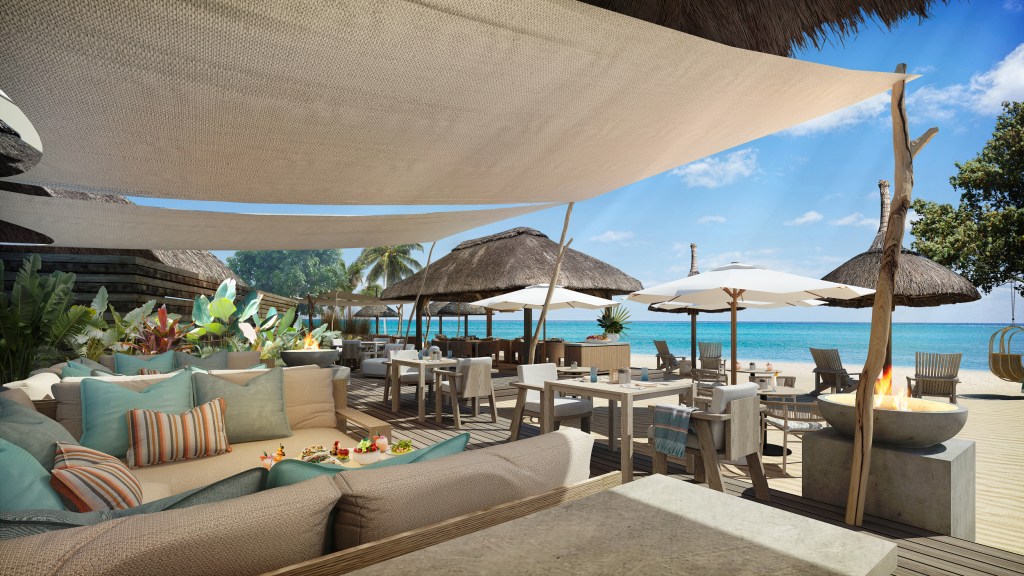 Anticipated Re-Opening: November 2023
Hilton Mauritius Resort & Spa will reopen the newly renovated property in November 2023, after the completion of major renovations since 2014. Situated on the western shore of the tropical island at Wolmar also known as the sunset coast, Hilton Mauritius Resort & Spa is a stylish resort bordered by a wonderful white sandy beach of 400 kilometers overlooking the Indian Ocean with its clear turquoise water of the beautiful lagoon. The exotic environment of Hilton Mauritius Resort & Spa rests on a range of shapes and colours which is akin to a contemporary oriental style blended into the landscape. The ongoing renovation project will give the resort both a refined setting and a profusion of decorative art pieces which contribute to create an overall warm and exquisite atmosphere.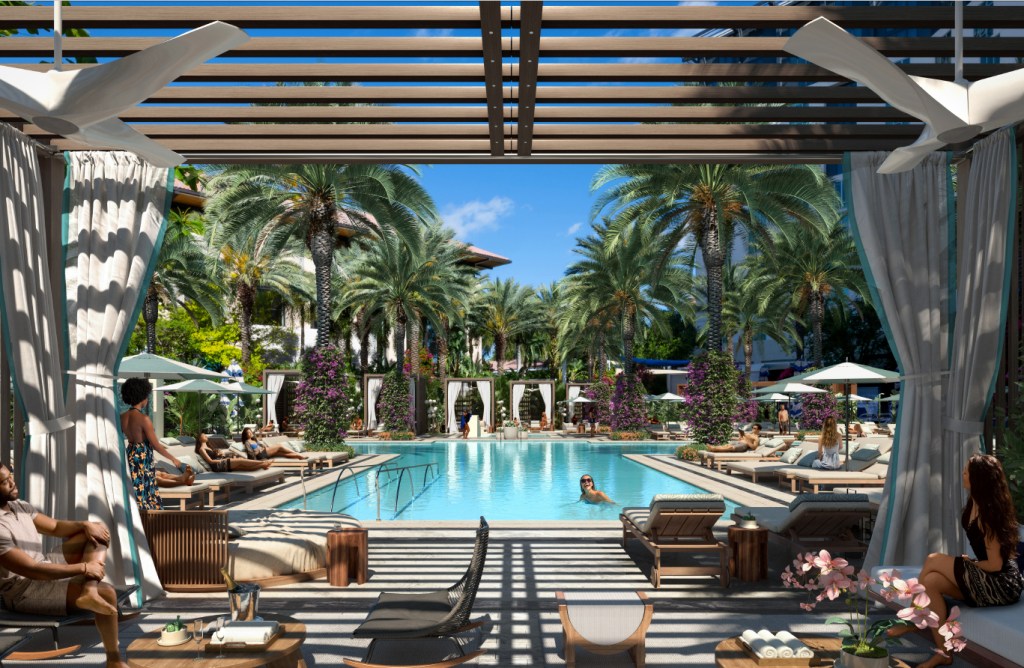 Anticipated Renovation Complete Date: November 2023
Hilton West Palm Beach will complete a $25 million transformative renovation in Q4, introducing refreshed guest rooms, artfully elevated public spaces and redesigned dining experiences. The 400 reimagined rooms, including 43 suites, will feature stylish touches, artful designs and floor-to-ceiling windows that pour in natural light to offer lively city or tranquil poolside views. In the common spaces, the revamped lobby will include Palma, a new lobby bar, while the pool deck features six newly-constructed private cabanas with televisions, stocked mini refrigerator and more. As part of the renovation, the traditional grab-and-go experience will be transformed to an upscale café and market, while La Playa on the pool deck will create a relaxed tropical getaway environment, serving cocktails and light fare.
And in Case You Missed it – Recent News